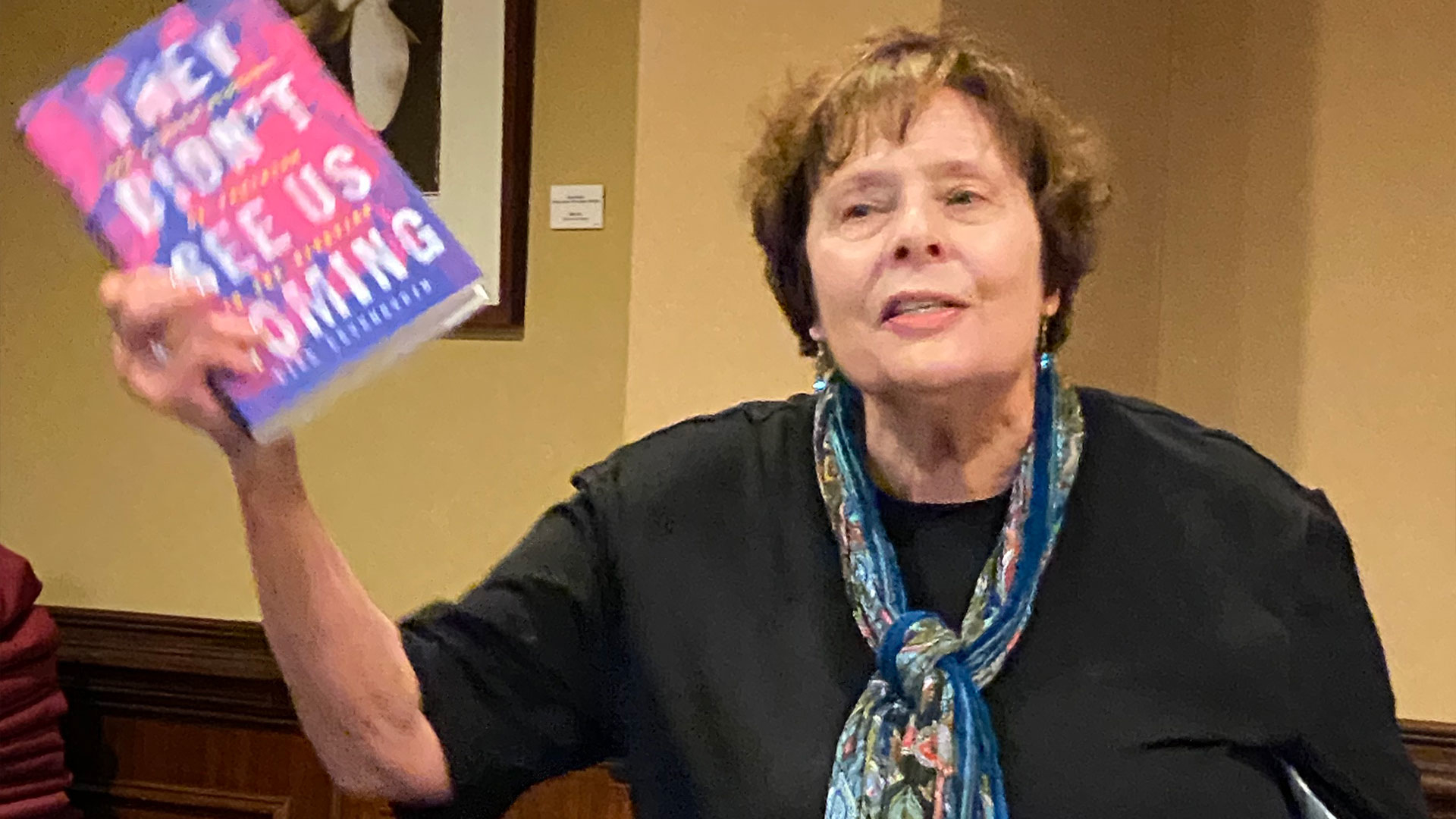 Faculty in the History and Education Studies departments remember Sarah Malino as a caring and supportive colleague who was passionate about her work at Guilford College and in the wider community.
"She had a rare combination of gifts, and she mentored a generation of students and built the next generation of faculty in our department," says Tim Kircher, H. Curt and Patricia S. Hege Professor of History.
Tim knew Sarah very well. As History Department chair, she hired him in 1989 and they worked together for 24 years until her retirement in 2013. They lived in the same neighborhood in Greensboro.
"She had a great sense of humor and we had a lot of laughs on trips to conferences," he adds. "She taught me Yiddish. She had a set of flash cards of Yiddish words."
A Professor of History Emerita, Sarah died Sept. 7, leaving her family, friends and colleagues to reflect on the impact she had on their lives.
Relationships Were Very Important to Sarah
"Everyone was important to her, relationships were very important to her," says Anna Pennell, Associate Professor of Education Studies and chair of Women's, Gender and Sexuality Studies, a program Sarah helped found 50 years ago.
Anna recalls a gathering Sarah attended on campus in the spring. "I know it took her 15 minutes to get from the parking lot to Founders (Hall), stopping to talk with people," she says. "And even though physically she was not her best, when it came time for her to speak to the group, to teach, she came alive. She was so animated."
In addition to her sense of humor, Tim listed three of Sarah's personal and professional qualities that are most memorable to him.
"She was extraordinarily intelligent, wicked smaht," he says, in his best Boston accent. "That tied into her deep love for scholarship and research. She was incredibly curious and wanted to know what other historians were doing. And, she was amazingly supportive and positive to colleagues, friends and students."
Never Enough 'Just' to be an Academic
Not long after Anna arrived at the College in 2003, Education Studies went through a challenging accreditation review process. "Sarah and three or four other long-term faculty were constantly checking on Ed Studies. They wanted to make sure things went well for us. I'll never forget how much that meant."
Tim recalls Sarah making a point to welcome new people to campus and helping them get acquainted with the College. "Guilford was part of her home, her community," he says.
Sarah was committed to Greensboro's Women's Resource Center and other community organizations and to her Jewish faith and practice. "She had compassion for people," Anna says. "It was never enough for her 'just' to be an academic.
"Sarah was uniquely good at really seeing people and showing that she cared," she adds. "She gave her full attention. She was never partially present."  
Less than a week after Sarah's death, Anna says, "she's still so present."
---