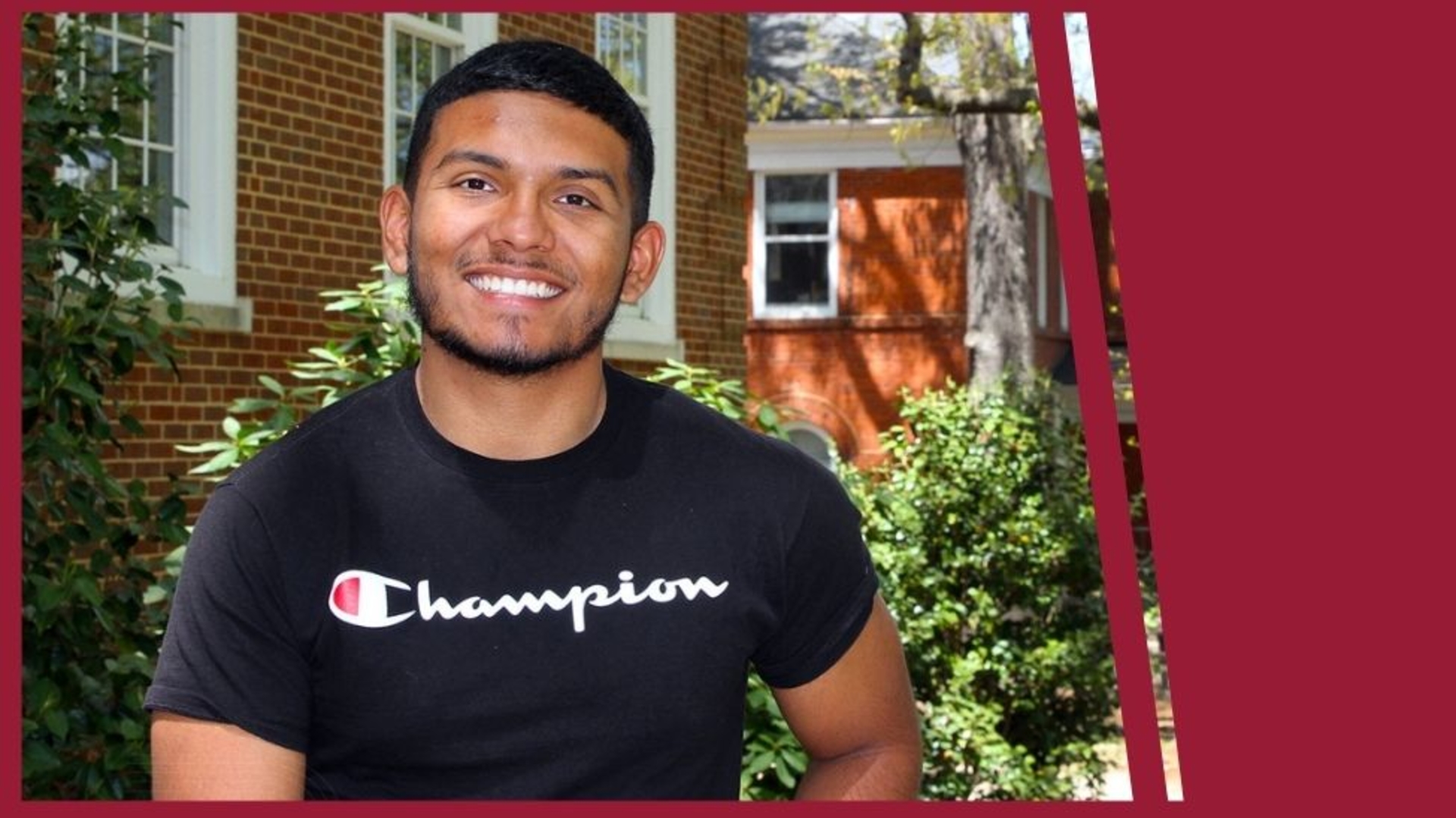 "I chose Guilford because it's built on good ethics. The main thing that stood out to me is the diversity that has been maintained throughout the history of the College. To me, diversity in any establishment is important, and I was delighted to see Guilford's stance on this aspect."
"I chose Guilford because it's built on good ethics," says Jonathan, who is originally from Clinton, N.C. "The main thing that stood out to me is the diversity that has been maintained throughout the history of the College. To me, diversity in any establishment is important, and I was delighted to see Guilford's stance on this aspect."
And, he adds, "Guilford helps so many students with various scholarships and financial aid. Plus, it consists of several programs and opportunities that allowed me to grow intellectually and spiritually."
Growth is clearly important to Jonathan, and he looks back fondly at his Guilford experience. "I've become a much stronger person during my time here," he says, "I will be forever grateful for the impact this college has left on me."
Opening His Mind
Jonathan is particularly thankful for his Guilford professors, he says.
"Dennis Cole was very influential," he shares. "His explanations behind various ethical controversies struck me, and some even changed the way I view things. One thing he taught me that will forever stick with me is to always have an open mind and to always research before you make a decision on any topic. He taught me that it is important to be open minded in order to have professional conversations with any set of individuals."
Meeting His Goals
Now that Commencement is behind him, Jonathan is focused on becoming an operations manager. He already has his first position — Executive Team Leader at Target, one of his dream companies.
"My hope is to one day obtain a management position that will mold me into an influential leader," he says. "I want to help people. I want to make a difference in the world. And I want to connect with people on a personal level."
Jonathan has no concerns about meeting his goals — and he is grateful to Guilford for making him stand out professionally. That's because his bright, shiny resume includes a senior Honors thesis.
"That was a big accomplishment for me," he says, "due to how long it took to complete and the fact that many students do not complete a thesis in the Business Department."
His advice for future Guilfordians?
"Get involved in the various activities the College provides," he recommends. "The community is so friendly and meeting new people is very easy at Guilford!"
Are you looking for a North Carolina college that focuses on ethical leadership throughout its majors and minors? Schedule your personalized visit to Guilford College to learn more about Guilford's focus on ethics and its phenomenal Business and Accounting Department, as well as the Guilford College MBA.
---