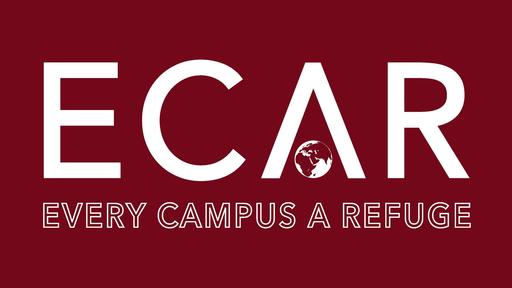 The participating organizations were selected based on project proposals that demonstrate a solid understanding of contact theory and innovative intergroup bridging activities. Projects include launching art classes, hydroponic gardens, support circles, and more.
Each project's goal is to bring together immigrant and non-immigrant communities — and diverse cross-sections within each group — to work on a shared initiative that helps foster a stronger sense of belonging for everyone.
"The proposal was crafted by a committed group of individuals including Sonalini Sapra, Christian Matheis, Walid Mosarsaa, Kathleen Herbst, Mark Justad, Kyle Farmbry, Abdullah Azizi, and Rashae Williams. Our project will be an annual gathering of colleges, community members and partners, and resettlement organizations held at Guilford College with the purpose of creating an open access manual for higher-education institutions," says English Professor Diya Abdo, the Founder and Director of ECAR. 
"Tentatively titled AHLAN: A Manual for Establishing Resettlement Campuses Together (AMERICA-Together), the manual will include rubrics for institutional self-assessment and asset-mapping, best practices, trainings, and strategies for the creation of resettlement campuses — campuses engaging in direct support of refugee resettlement and integration through use of campus resources, including housing," Diya explains.
"Communities work best when neighbors work together to solve problems and ensure that everyone belongs," says Rachel Perić, the executive director of Welcoming America. "In communities with rapidly shifting demographics, like Georgia and North Carolina, it's all the more important to create avenues for neighbors of different racial and ethnic backgrounds to work on projects that build a shared sense of community."
The selected organizations include:
    •    Every Campus a Refuge at Guilford College
    •    City/County of Durham, N.C.
    •    Universal Institute For Successful Aging Of Carolinas (Charlotte, N.C.)
    •    Episcopal Farmworker Ministry (Dunn, N.C.)
    •    Refugee Community Partnership (Carrboro, N.C.)
    •    Latino LinQ (Atlanta, Ga.)
The Fund to Foster Belonging is part of Belonging Begins With Us, a multi-year campaign to foster a more welcoming nation. The campaign is done in partnership with the Ad Council and the Center for Inclusion and Belonging at the American Immigration Council.
ECAR mobilizes partnerships between colleges and universities and local resettlement agencies to provide newcomers with free temporary housing on campus as well as community support. The program provides a softer landing and more dignified beginning for newcomers and enhances the educational, research, and service missions of colleges and universities. To learn more, please visit the ECAR website.
 
---