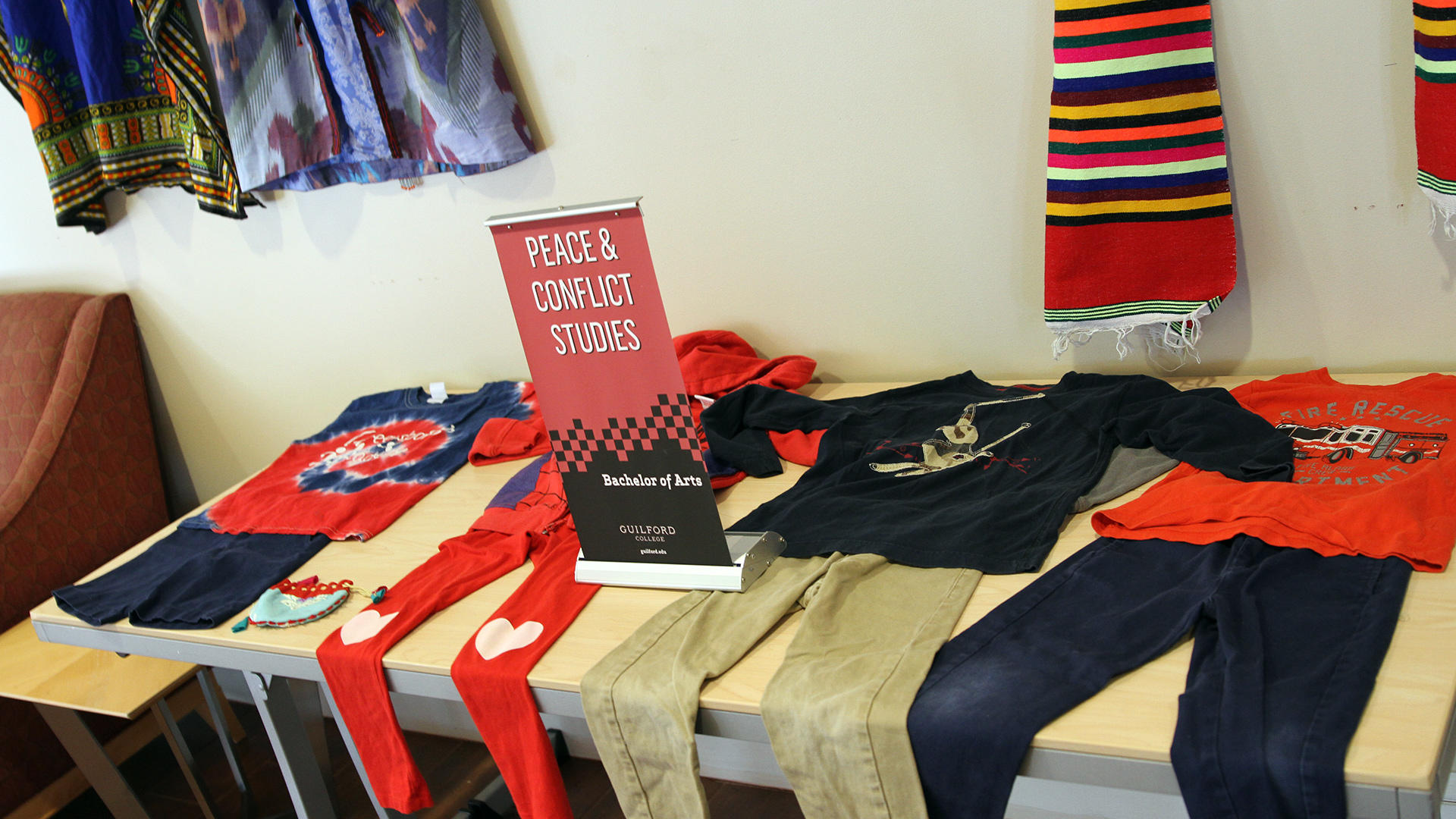 Community Voices for Ending Family Separation and Detention Centers: Creating Sacred Spaces Through Storytelling Project — Open to the Campus Community Only Through Feb. 25
Community Voices for Ending Family Separation and Detention Centers is an art installation aimed at telling stories about and honoring the lives of the more than 400,000 children, women, men, and all community members who are currently detained in more than 200 immigrant detention centers in the United States. Furthermore, there have been at least 2,000 detention facilities used for immigration-related purposed in about 100 countries during the last decade.
This project is a response to the historical atrocities committed against DACA recipients; undocumented people who have been living in the U.S. for many years; survivors of domestic violence and torture; asylum seekers including children, LGBTQ+, women, and all individuals from Mexico, Haiti, Cuba, Honduras, Guatemala, El Salvador, India, Bangladesh, Vietnam, Lao, Iraq, Cameroon, the Democratic Republic of Congo, Eritrea, Ethiopia, Somalia, Mauritania, Angola, Burundi, Niger, Sudan, and other countries. 
With the help of community members donating clothes, the project seeks to tell stories of people who are missing in our community spaces. The installation unveils collective suffering and trauma of the newcomers in the midst of the COVID-19 pandemic, carries the collective voice of truth, and calls for unity and oneness of all.
The public space on the second floor of Founders Hall, created by Peace and Conflict Studies Professor Zulfiya Tursunova, engages community members in witnessing, memorializing, and provoking a critical inquiry into the issue of racialized and gendered violence. Open to the campus community only, the exhibition will be available through Feb. 25.
---