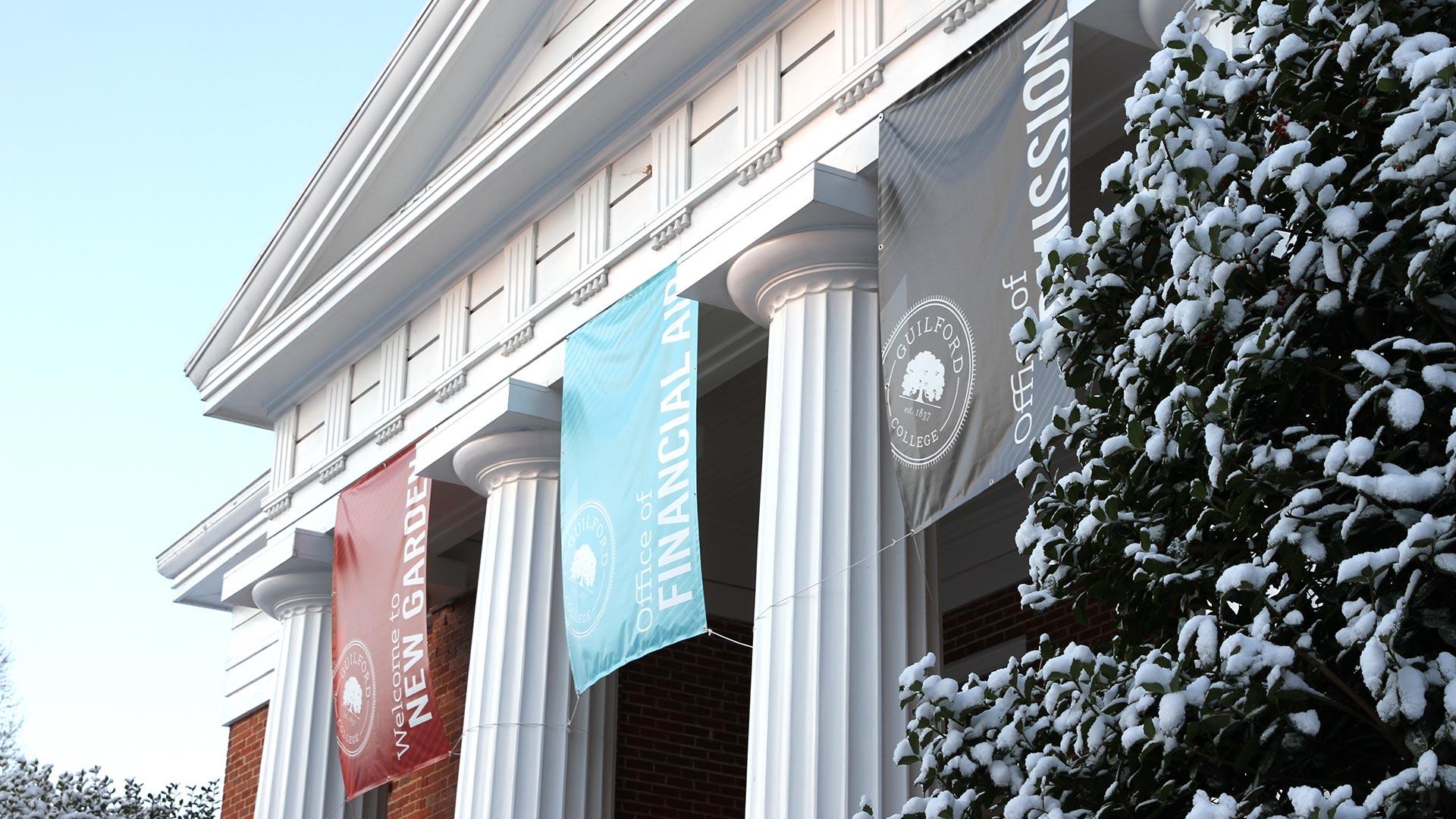 The Guilford College application process for the 2021-22 academic year is now fully test-optional.
The recent change means students who do not wish to submit SAT/ACT scores do not need to complete additional requirements such as an interview or additional essay. This allows Guilford to be even more accessible to students and families who may not have had the ability to take the SAT or ACT during the pandemic. 
"Guilford's revised test-optional policy will continue to make our application process as accessible as possible to all students," says Assistant Director of Admission Morgan Hill. "In light of the struggles many students and families are facing during the COVID-19 pandemic, we are committed to providing a personalized and simple application process. We look forward to working with you." 
Students interested in applying can do so through the Guilford College Application for admission, the Common Application, or the CFNC Application. All applications are free and require the inclusion of a personal essay, transcripts, and a letter of recommendation.
"We are committed to serving our prospective students, and we hope our test-optional initiative will eliminate a potential hurdle in the application process," says Director of Admission Kyle Wooden '11. "Once the application becomes complete, we're dedicated to releasing admission decisions within two weeks so that potential Guilford students can celebrate some good news!"
---