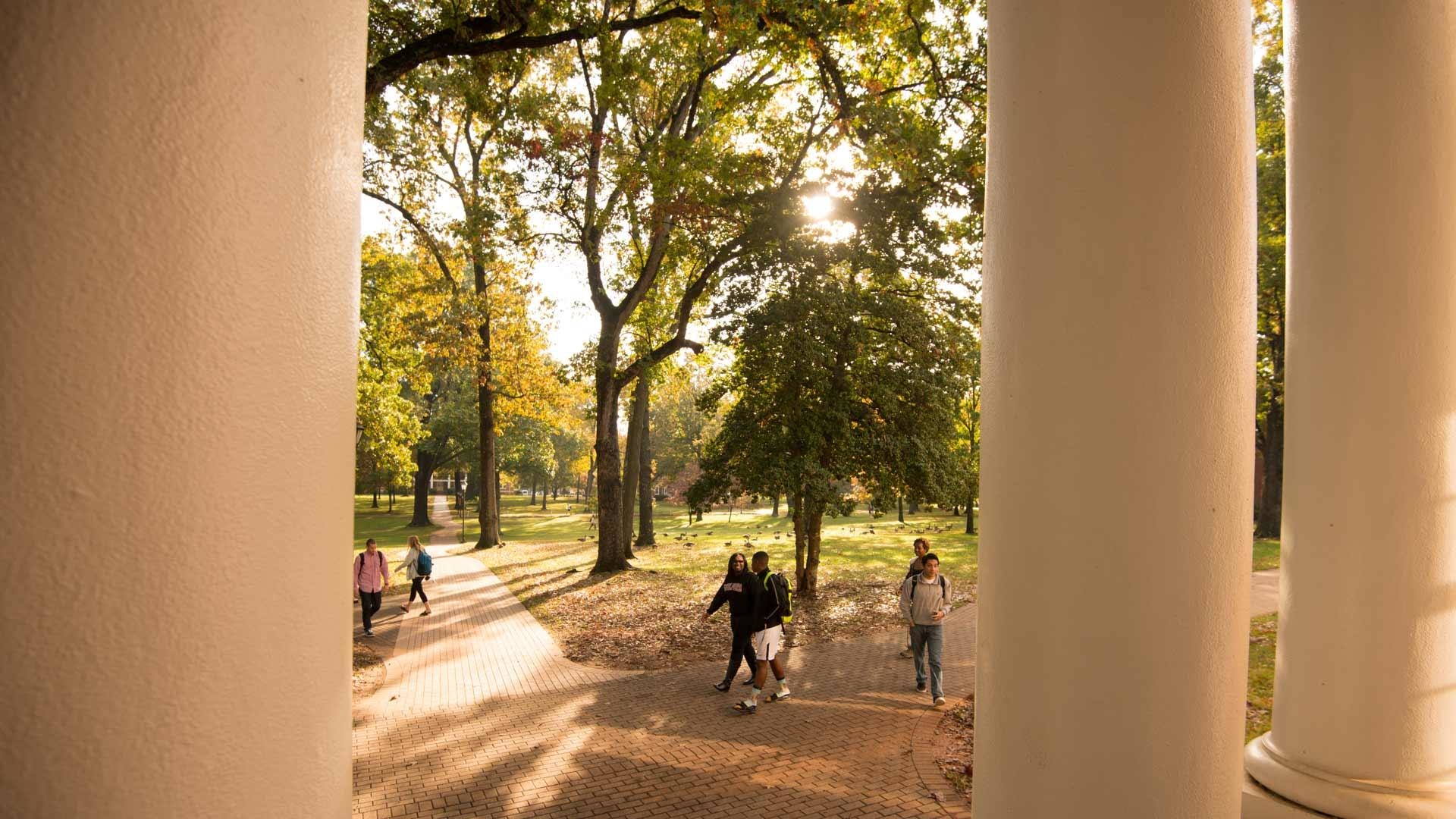 Campus Pride recently named Guilford to its 2020 Best of the Best list of LGBTQ-friendly campuses.
Campus Pride, the leading national nonprofit organization for student leaders and campus groups working to create a safer college environment for LGBTQ students, has selected 40 colleges and universities for its institutional support and exemplary commitment to LGBTQ-inclusion in policy, program, and practice.
"Guilford College continues to make great strides in terms of diversity, equity, and inclusion of all students," says Bonner Scholars Program Coordinator Meagan McNeely. "Although no institution is perfect or does everything correctly, our sincere hope is that all LGBTQIA community members feel safe, affirmed, and accepted in all areas of their educational journey at Guilford College." Guilford was also chosen by Best of the Best in 2018.
Guilford offers gender-inclusive housing, free gender-therapy consults, a Lavender Graduation, a Trans and Gender Non Binary Committee, and many more inclusive initiatives.
The 2020 Best of the Best College and University listing is based on data provided annually through the Campus Pride Index (CPI). The CPI provides a benchmarking tool to assess LGBTQ inclusion efforts including academics, student life, housing, recruitment, and retention. The research is analyzed by the Campus Pride research team using proven CPI LGBTQ-Friendly factors and knowledge of the LGBTQ higher-education landscape.
"On behalf of Campus Pride, I want to commend all the campuses featured among the 2020 'BEST OF THE BEST' LGBTQ-friendly colleges and universities for their exemplary commitment and work to make their campuses safer and more welcoming," says Tom Elliott, the Campus Pride Board Chair. "In times like these we need to commit to creating safe and welcoming spaces for all students."
 
---