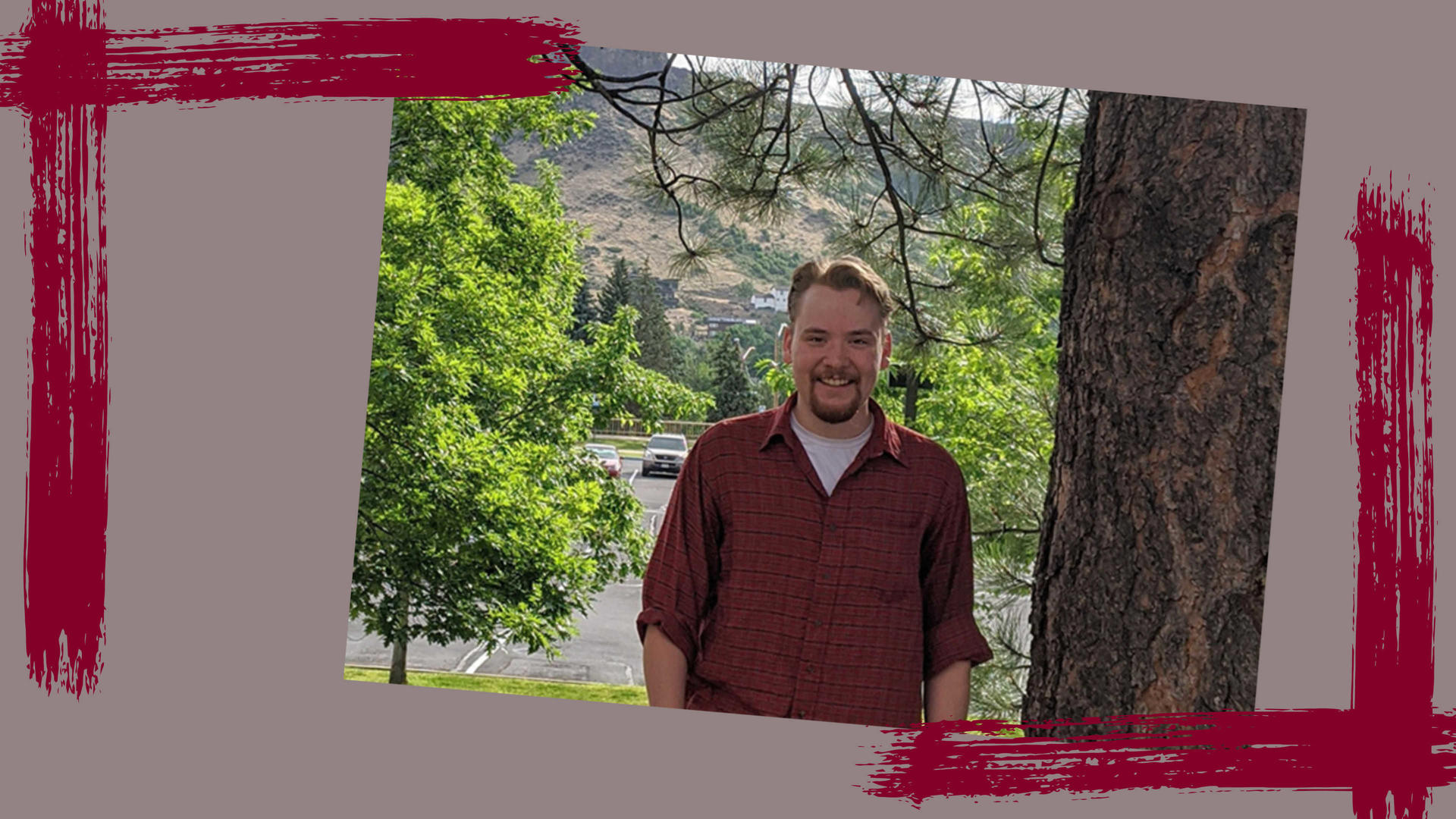 "I was attracted to Guilford because of its small size, and when I was touring Guilford I felt like I would matter as an individual and not just as a number in the student body," says Geology major Noah Lindberg '20.
Growing up as a Boy Scout and active in the outdoors, Noah always had a love for natural history and science. Guilford's 350-acre park-like campus and "get your feet wet and your hands dirty" approach to learning made it feel like home from the beginning.
Noah started college with an undecided major, but after just one Intro to Geology course he found the perfect path. "I got to know the Geology Department and felt like I could find my place with the people there, so studying geology became something I knew I would enjoy," Noah says. 
Over the last four years, he's been grateful for the wealth of valuable guidance provided by Professors of Geology Holly Peterson, Dave Dobson, and Marlene McCauley. "The folks in the Geology Department have always been helpful and encouraging as far as education and career advising go."
Outside of the classroom, Noah further enriched his passion as an officer for the Outdoors Club and explored other interests working with the Theatre Department doing set construction and lighting."Working on theatre productions has been very important to me and something I take pride in," Noah says. Through his work-study position, Noah studied abroad in  Edinburgh for the 2018 Fringe Festival, where he was master electrician for their production of Standing on Ceremony.
His academic and extracurricular achievements earned Noah the Presidential Scholarship all four years at Guilford. He also received the Frank and Ethel Crutchfield Scholarship for scientific studies during the 2017-18 academic year, as well as the Cyril Harvey and Charles Almy awards for his field-camp expedition with the Geology Department during the summer of 2019, and is one of the inaugural recipients of the Mirabelli-Heller Science Internship Award.  
Noah recently began a post-grad internship with the U.S. Geologic Survey at the Geological Hazards Science Center in Golden, Colo., where he'll  assess hazards and risks of earthquakes and landslides throughout the United States.
"The people at Guilford have shaped my life more than anything else," he says. "I have been thinking a lot about the connections I've made and how they will continue to shape my life away from campus."
---