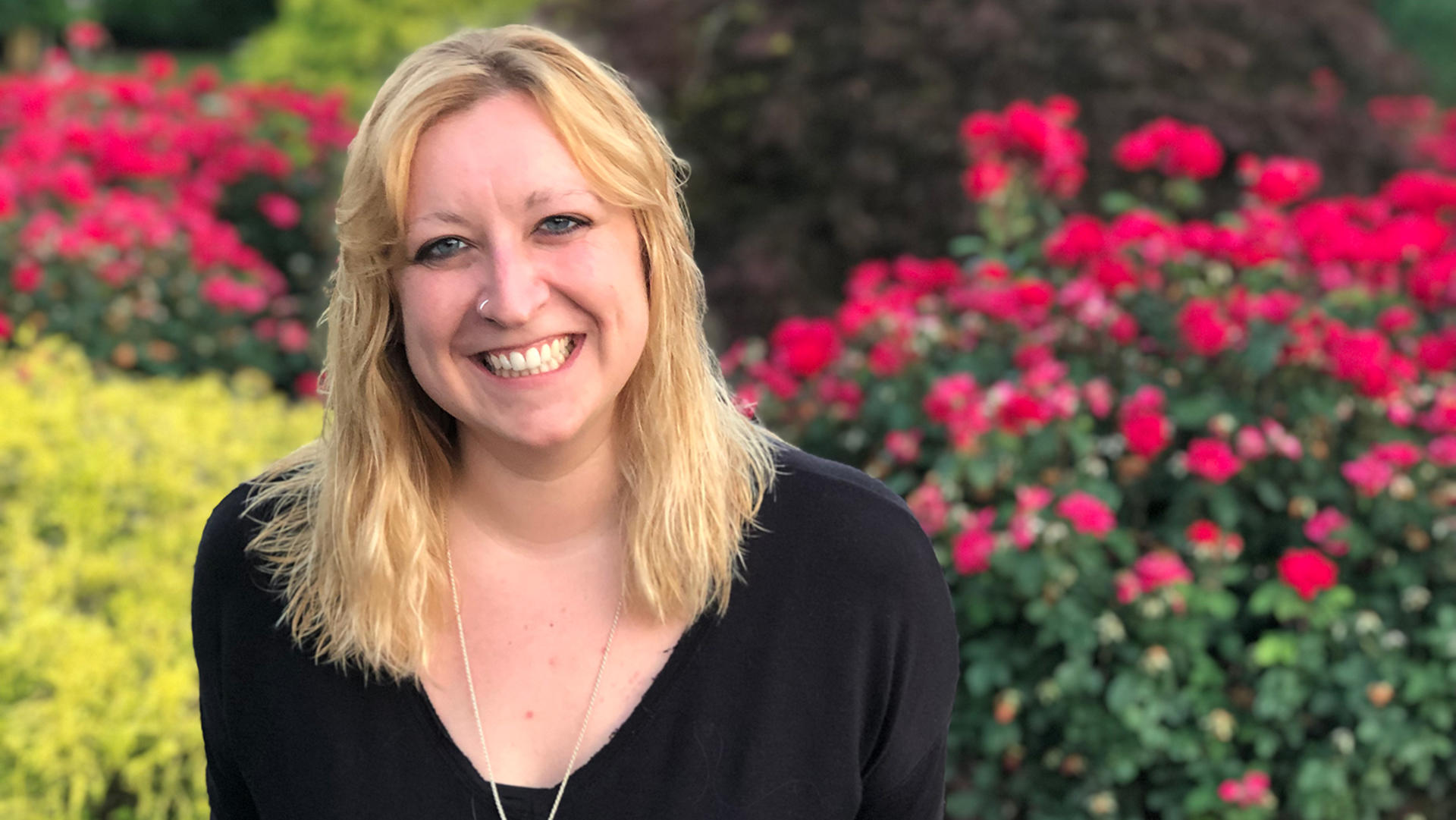 Rebecca Gibian '13 has published her first book, The RBG Way, detailing Supreme Court Justice Ruth Bader Ginsburg's secrets of success. 
Released by Skyhorse Publishing, the three-part book covers lessons from Ginsburg's comments on such topics as women's rights and political change to lasting partnerships, personal hardship, and bravery. It also contains comments and quotes from interviews with nearly 20 people who know the justice well, including journalists, authors, friends, and former clerks.
Ginsburg has become a contemporary hero whom many would love to emulate. The RBG Way helps readers achieve this goal by sharing Ginsburg's secrets in a manner that's both comprehensive and accessible.
Rebecca graduated from Guilford as a double major in English and Psychology and used her experience as Editor-In-Chief of The Guilfordian to shape her career as an award-winning journalist. She mainly covers women's stories nationally and internationally, reporting from countries including Iraq, South Africa, and Indonesia. Her work has appeared in The Associated Press, VICE, and the Atlantic, among many others.
"Guilford is truly where I learned to be a journalist. I still utilize all the skills I learned at The Guilfordian, like how to conduct an interview or what makes a good lede," Rebecca shares. "The College also gave me my first study-abroad experience when I lived at Brunnenberg in Dorf Tirol, Italy. I was able to learn how to travel on my own, all the while writing stories. Studying abroad helped set the groundwork for me being able to pursue stories internationally."
The RBG Way brings Rebecca's international coverage home to the U.S. with insights from one of the world's most influential women. Given her incredible tenure as a Supreme Court justice as well as her monumental impact on the modern women's rights movement, Ruth Bader Ginsburg has become one of the most prominent political leaders of today.
"You might think, given all of the attention that Justice Ginsburg has received in recent years, that there is little more that can be said about her life and career. But Gibian has a fresh perspective on matters, and extracts a number of practical and useful lessons from those well-known facts in a way that both illuminates RBG's achievements and can serve as a model for others seeking to emulate her success," says David Post, two-time former clerk for RBG.
"I have long admired RBG and the work she has done in securing rights for women and other minorities," Rebecca says. "It was an honor to be able to learn so much more about her by writing this book, and an incredible gift to have the opportunity to distill the lessons I learned from her life in a way that others can learn from as well. I hope that everyone who reads the book can find a way to be a little more notorious in their own lives."
Are you interested in shaping your writing skills to become an international journalist? Schedule your personalized visit to Guilford to learn more about the English and Media Studies Department.
---