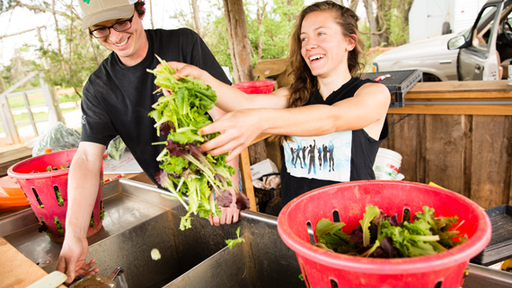 Good Stewards of the Earth
At Guilford College, we are conscious of the impact our actions have on Earth. We are dedicated to creating a campuswide commitment to responsible stewardship that includes recycling and practicing energy conservation and composting, we have created a culture that holds each of us accountable for sustainable practices. Together we are making a difference.
Featured Videos
Check out the latest videos depicting our commitment to sustainability:
50,000 pounds
of compost recycled each year
Voted "Top 30 Sustainable College-Run Farms"
196 solar panels
on nine building across campus create more than 9,000 gallons of hot water every day.
10,000+ pounds
of produce grown in our College Farm each year

Contact Us
David Petree
David Petree
Director of Environmental Sustainability