Create. Record. Produce.
Fulfill your dream of recording and producing your own music — before you even graduate from college. 
In collaboration with Guilford Technical Community College (GTCC), Guilford College students can receive a Bachelor of Arts in Music with an emphasis on Recording and Music Production.
In this track, you'll work with GTCC's renowned faculty and take classes in cutting-edge facilities, where you'll learn skills in recording, mixing, and editing in both live and studio sessions. The GTCC Larry Gatlin School of Entertainment Technology's $9 million facilities include a 66,000-square-foot space with five state-of-the-art recording studios and an outdoor amphitheater.
GTCC students who have received their AAS in Entertainment Technology also have the opportunity to transfer to Guilford to complete their four-year degree.
About 20 Guilford students and alumni have albums on Spotify, Soundcloud, Apple Music, and other platforms, with one alum receiving a Grammy nomination in 2019. This program will further open many doors for students who want to work as producers and musicians.
 
College Catalog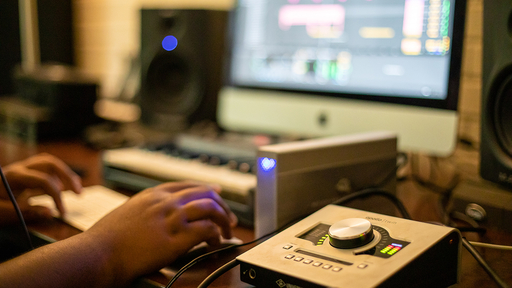 For more information about courses for the Recording Track, visit the online, searchable College Catalog. In addition to the Undergraduate Catalog, information includes academic department and major information as well as academic regulations and resources; admission standards and requirements; and tuition, fees and financial aid information.