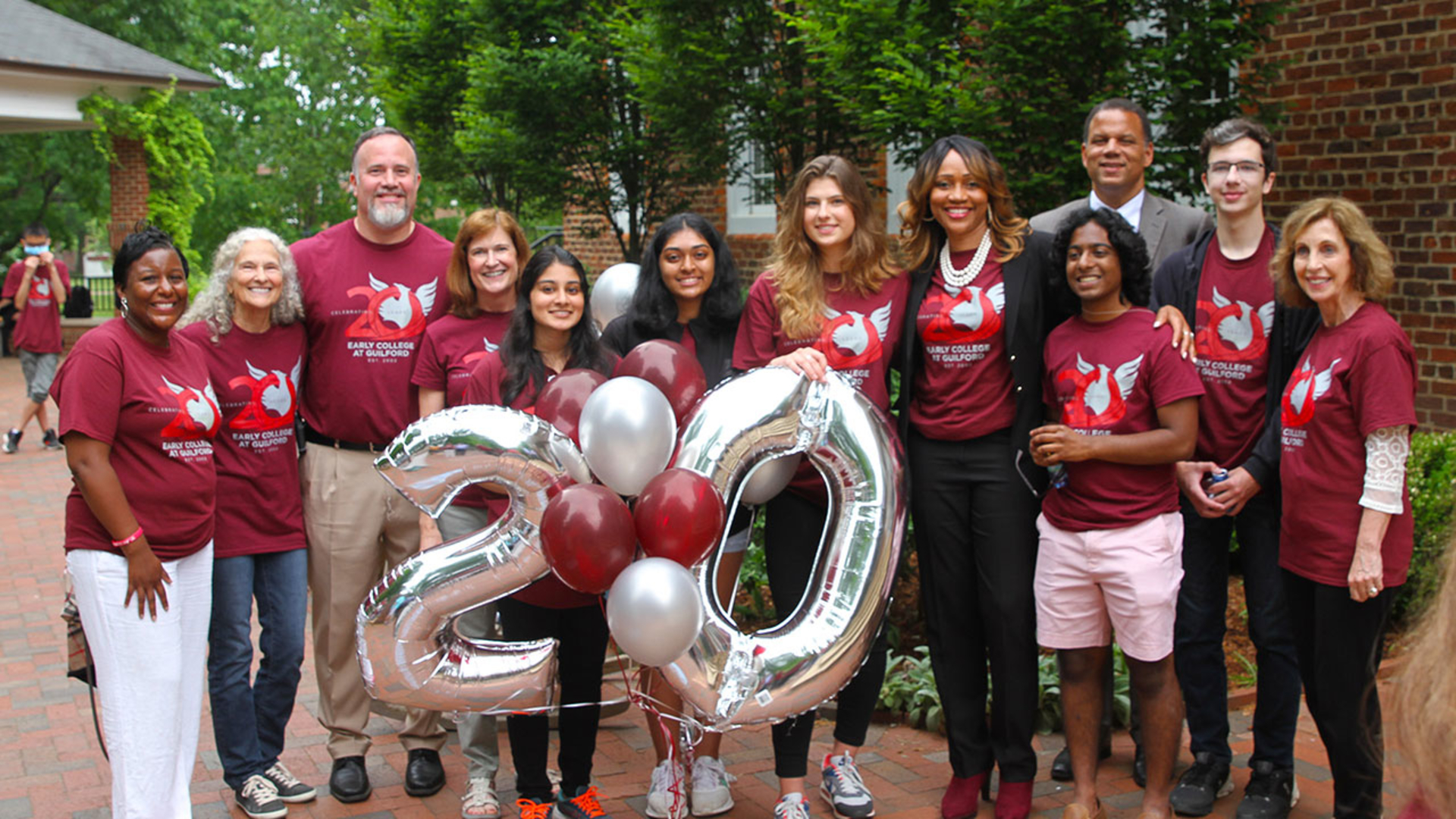 The Early College at Guilford (ECG) is ranked No. 1 nationally among public high schools by U.S. News & World Report. The ranking was announced this week.
ECG has received national recognition from U.S. News and other publications including Newsweek since it was established in 2002 on the Guilford College campus in a partnership between Guilford County Schools and the College.
The 2023-24 ranking is based on lagging data from the 2020-21 academic year, and ECG jumped from No. 35 last year to No. 1 this year based on slight changes in its overall score.
It showed gains in its assessment data, graduation rate, college readiness and college curriculum breadth outcomes. 100 percent of students took and passed at least one AP exam, and 100 percent of ninth graders graduated in four years. Reading proficiency was also 100 percent.
At ECG, about 100 11th and 12th graders are integrated into College classes and another 100 9th and 10th graders receive instruction from public school teachers in high school classes.
College courses with undergraduates include organic chemistry, linear algebra, modern art and health economics, and the curriculum is writing intensive. Service learning is encouraged, and students participate in clubs and organizations including The Guilfordian student newspaper.
ECG students graduate with a high school diploma and two years of college credit. While many graduates enroll at colleges and universities across the country, some continue their studies and graduate with a bachelor's degree from Guilford.
Pete Kashubara is the school principal and Julie Winterich, Lincoln Financial Professor of Sociology and Anthropology, is the College's liaison to ECG.
In May 2022, the school and College celebrated the 20th anniversary of the partnership.
---