President Kyle Farmbry addresses the College community at the start of the spring 2022 — and his first — semester at Guilford.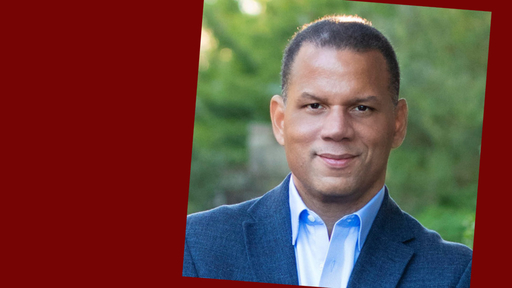 Dear Members of the Guilford Community, 
I want to take a moment to send greetings on this first official day of the Spring semester and wish everyone a safe and successful beginning of the new term and New Year.
I am excited to be the 10th President of Guilford College and to finally join the community that all of you have been part of for some time. Whether as students, faculty or staff, you are part of a College family that is grounded in core values that can serve as critical guides for institutions beyond our own.
The past two years have been challenging for colleges across the nation. COVID-19 has caused many of us to reflect deeply about our relationships with friends, family, classmates and colleagues in ways that a few short years ago we would not have imagined.
As someone who is new to the Guilford community, it was encouraging to watch how Guilfordians rallied in support of the College. Guilford pulled together a Health and Safety Task Force that moved quickly and made critical recommendations throughout the pandemic that enabled many people to continue achieving their educational goals. When the College faced financial difficulties, we established and achieved an ambitious $6 million fundraising goal with the Guilford Forward Fund.
Unfortunately, we are starting the Spring term online when we would like to be in the same rooms with our classmates and colleagues. Masks will still cover our smiles as we pass a friend on campus, but the smiles will be there all the same. The day will come when we're able to shake hands or hug one another again.
We will find numerous opportunities to celebrate this term: in appreciating new concepts and ideas, in meeting new people, and participating in new projects where we will grow as individuals and as a community.
I am looking forward to meeting all of you and working together to make this a truly memorable semester.
With warmest regards,
Kyle
---