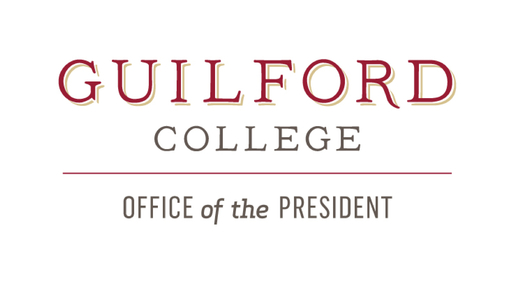 The Guilford College Health and Safety Task Force has been closely monitoring developments related to an alarming rise in COVID cases throughout the country, including North Carolina and Guilford's surrounding communities. This resurgence in cases — largely attributed to the dangerously easy transmission of the Delta variant — is especially concerning for unvaccinated individuals. These trends only reinforce the importance of every member of our community to be vaccinated as well as the vaccination requirement that we are planning for in the weeks ahead.
Moving to Phase 4 of Guilford's Health and Safety Plan
With hundreds of students, faculty, and staff set to return to campus this week, Guilford College is stepping up measures to safeguard its community. After reviewing the recommendation of the Health and Safety Task Force to alter our arrival phase, the Cabinet and I have approved Phase 4 as the best plan for opening the semester. 
Key Phase 4 protocols include the following:
Additional precautionary measures related to social distancing, large group gatherings;
Required masking indoors for all settings and purposes when around others;
And required masking outdoors for gatherings of 10 or more.
Time-Sensitive Testing Protocols — Prepare Now
Additionally, COVID testing will be essential to ensuring community health — both prior to your arrival on campus and once you are here. Please note the time-sensitive urgency for testing, as highlighted here:
Pre-arrival Testing for Students: For those arriving on Friday, Aug. 13, or thereafter, the College asks all students to have a confirmed negative PCR coronavirus test no more than three days prior to your arrival. Please note that a PCR test will require a nasal swab and often takes multiple hours to produce a result. To find a testing site, you can use this website.
Testing for All Students Once Here: All students (vaccinated and unvaccinated, including those that bring a negative test) will need to take a new coronavirus test upon arrival.
Unvaccinated people will be tested weekly.
Vaccinated people will be tested every third week.
Testing Times (Founders Hall, Boren Lounge)
Wednesday, Aug. 11

8 a.m. to Noon: football, other approved groups
1 to 3 p.m.: faculty and staff; ECG 11th- 12th-graders 

Friday, Aug. 13

8 a.m. to noon: other fall sports, other approved groups
1 to 3 p.m.: faculty and staff; ECG 11th- and 12th-graders 

Sunday, Aug. 15

8 a.m. to noon: new traditional and CE students 

Monday, Aug. 16; Tuesday, Aug. 17

8 a.m. to Noon; 1 to 5 p.m.: returning traditional and CE students
Ensuring a Safe and Rewarding Learning Environment 
As we work together in faithfully following these modified health and safety measures, Guilford College is committed to delivering a robust and rewarding educational experience. Through planning with our faculty and staff, we have created a fall semester that reflects not just a healthy experience for folks, but also one that brings back many of the elements of the Guilford we love.
Significant number of classes with fewer than 10 students. This promotes intimate learning, as well as physical distancing that effectively augments masking indoors
Approximately 50-50 split of face-to-face versus hybrid or online classes. This provides a choice of learning modes that may be helpful for some students with particular needs
Additionally, faculty will be promoting community conversations in classes to consider the health and safety of all class participants. Please watch for additional information in the days ahead about these conversations.
We Will Thrive Together
The important added steps we take today and in the weeks ahead will make it possible for us to enjoy all the things we love about Guilford, especially the great community of people here that make it so special.
We eagerly anticipate a wonderful Week of Welcome for more than 300 new traditional students, culminating with a special Convocation program to launch the academic year. The opening three-week term will be bustling with highly immersive course experiences, including Bonner students in Washington and Honors students headed to Disney to discover Fantastic Journeys. Fall sports will take to the fields and courts — and before you know it Homecoming will be here! And don't forget about our exciting Bryan Series line-up.
I am really looking forward to being with all of you back on campus very soon. In the meantime, please be safe and if you haven't done so yet, please get vaccinated. Brighter days are indeed still ahead — let's make 2021-22 a great year for everyone!
Sincerely,
Jim Hood '79
Interim President
---