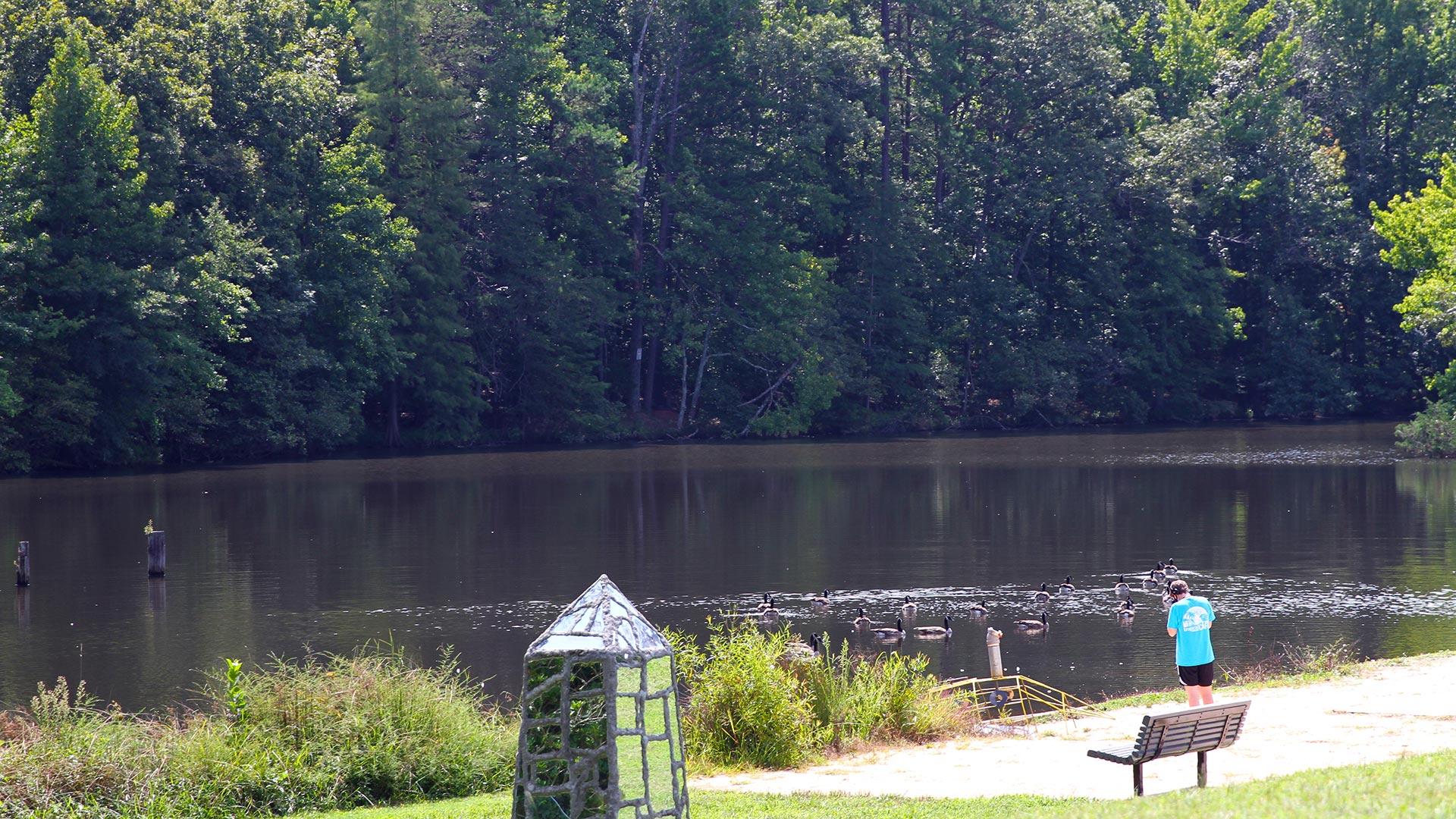 Guilford's campus boasts 349 acres of beautiful natural scenery. With its sprawling, park-like grounds, there are plenty of opportunities to soak up the North Carolina sunshine and enjoy some fresh air.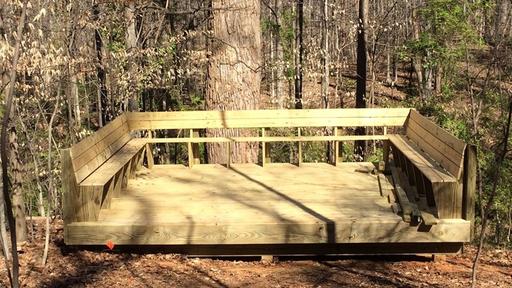 Walk in the Woods
The Guilford College Woods, previously known as the New Garden Woods in the 1800s, is home to a 240-acre oasis of biodiversity. It also holds rich historical significance. With dirt trails leading deep into the old growth forest, it's easy to escape the bustle of Greensboro while staying on Guilford's campus. Visitors can also take in the beauty of the Underground Railroad tree. This famed landmark is a tulip poplar that stood as a silent witness to the documented operation of the Underground Railroad in Guilford County from 1819-52.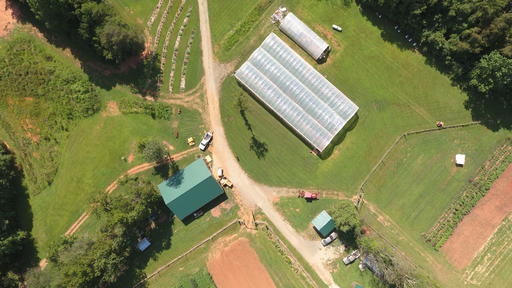 Volunteer on the Farm
Looking for a more active outdoor experience? Tend to the gardens and harvest produce. Help with the Community Supported Agriculture (CSA) program. And during it all, you can earn about Guilford's Core Value of sustainability. The Guilford College Farm hosts 2.5 acres of gardens and a 5,000-square-foot greenhouse that provide more than 10,000 pounds of food each year. It's a popular spot for students looking for work-study opportunities as it offers a number of volunteer positions.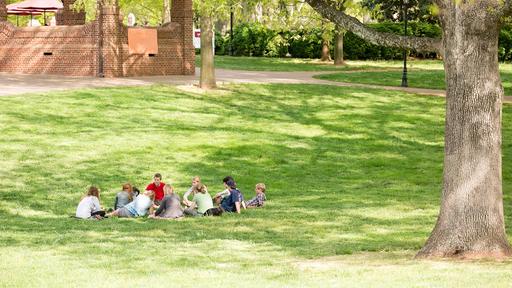 Study on the Quad
From wide open lawns to secluded flower gardens, the expansive Quad offers several outdoor settings for studying and socializing. A walk around the historic brick sidewalks may lead you to the rose garden at Rachel's Rose Cottage, the on-campus coffee shop. Or you could land at the hammocks outside of Binford Hall or the rocking chairs on Founder's front porch. Students also find inspiration studying on the sprawling lawns while gazing up at centuries-old oak trees.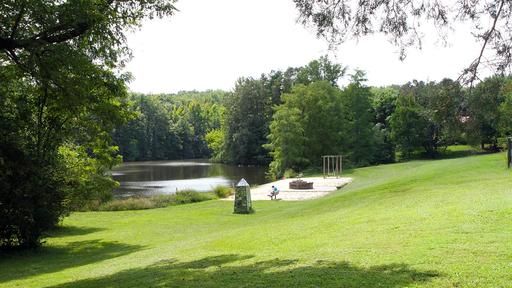 Relax by the Lake
Just outside the entrance to the College Woods is the Guilford College Lake. It's a tranquil spot for relaxing and reflecting. Take in the scenery from a nearby bench, bring a blanket and have a picnic with friends, or settle into a sunny spot with a book. If you're lucky, you may get a visit from one of the many woodland creatures roaming about. Keep an eye out for deer, squirrels, groundhogs, ducks, and more.
Schedule your personalized visit today to learn more about life at Guilford College. 
---