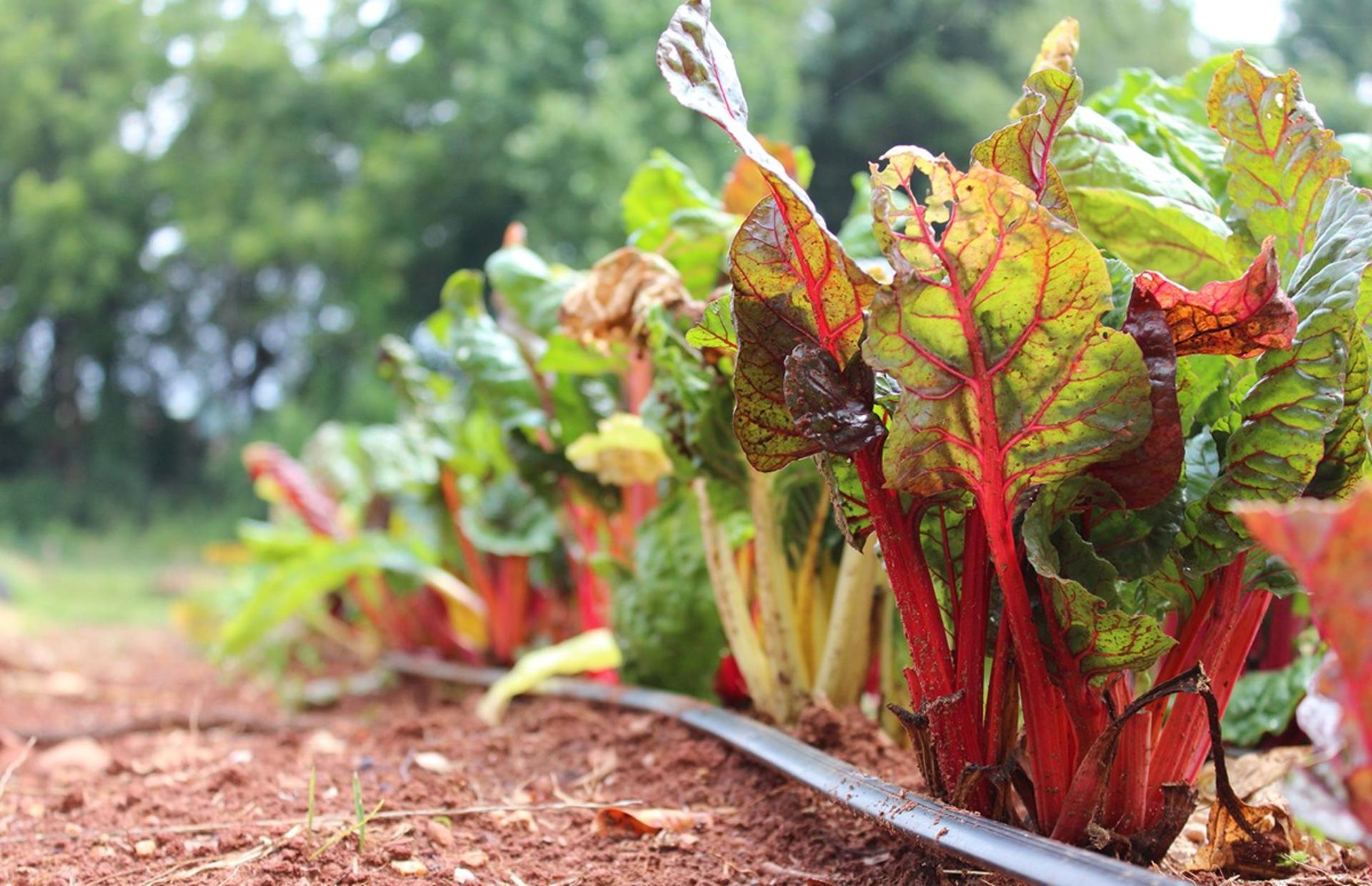 The Guilford College Farm has been an integral part of campus since its first harvest in 2010. It continues to provide a sense of community, hope, and normalcy during this unordinary fall semester.
[Learn more about the Guilford College Farm in this video.]
The Farm serves the campus community year-round as a learning laboratory while producing fresh, locally grown produce. With 2.5 acres of garden space located in the Guilford Meadows and a 5,000-square-foot tunnel enabling year-round production, it produces more than 10,000 pounds of sustainably grown food each year. It's also a popular site for work-study students and a wide range of volunteers from the off-campus community.
Farm Manager Nick Mangili and Sustainable Food Systems Post Graduate Fellow Will Bryer '19 are gearing up for the fall planting and harvest season. They're excited to welcome Bonner Scholars, federal work-study students, and a large cohort of Sustainable Food Systems majors who will be growing their own section of food for donations to local charities. 
[Meet key players in the Sustainable Food Systems Major in this video.]
"The farm offers an exceptional educational space where you can take the skills that you're learning directly into your home or community and put them into practice," Nick says.
Faculty, staff, and Friends of Guilford can also support the Farm, and find community, through the CSA (Community Supported Agriculture) and volunteer programs. The CSA has seen rapid growth, as more people are cooking at home because of the pandemic. Membership increased from about 50 in previous years to more than 100 this fall. The next period to sign up for the CSA will open in May 2021. Because of health and safety protocols, the popular student-run farmer's market and the Mobile Oasis have had to pause operations. The Farm is working with the Food and Justice Club to restart it as soon as possible.
The harvest season will wind down toward the end of the semester. At that time, the Farm will be geared toward implementing such sustainable initiatives as converting to no-till bed preparation. This will reduce the College's reliance on tractors.
"The Farm provides many with the power and security of knowing where their food comes from, what's used to produce it, and the time and energy that goes into the process. Having the ability to package that knowledge gives students the confidence to grow their own food and share that knowledge with other people," Nick says. "It's one of the spaces on campus where that power and self-confidence can be harnessed and built up."
---