Earth Science for All
Whether your major is in the humanities, social sciences, arts, business or policy, an Earth Science minor can enhance your studies and boost your career.
An English major might go on to become a technical writer or editor.
An art major might be interested in clay and glaze mineralogy or gemology.
Social scientists may wish to study GIS and mapping techniques.
Pre-law students could go on to study environmental law.
The most important and rapidly growing fields of science are those that are appearing at the intersections of scientific disciplines. Majors in the other sciences, including Physics, Chemistry and Biology, could all find the skills learned in this minor useful to their future careers.
Major/minor requirements and course descriptions are available in the online version of the Guilford College Catalog. Use the keyboard shortcuts Control F for PC or Command F for Mac to search the document for your program.
Hands-on Learning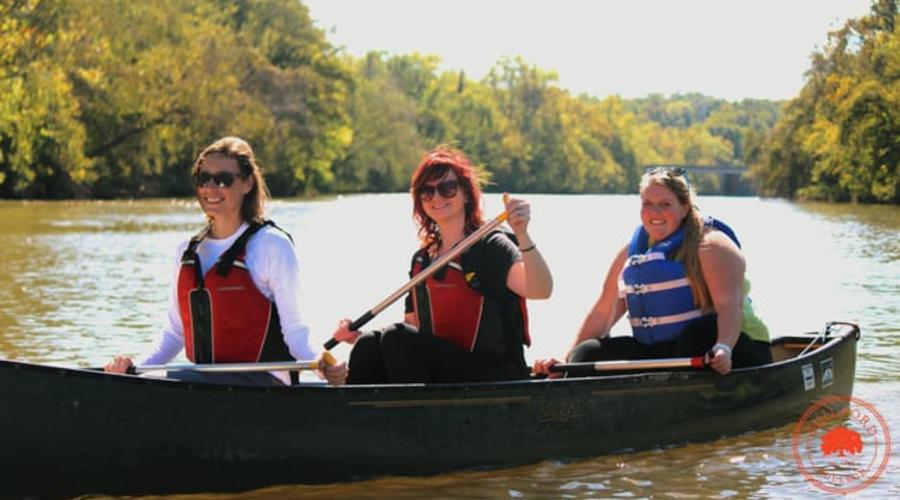 Getting Their Feet Wet
Getting Their Feet Wet
Guilford College Geology students learned about pollution by visiting the site…
Students interested in the Geology and Earth Sciences major have attained invaluable professional and workplace skills through internships at the following:
National Park Service
Piedmont Land Conservancy
Environmental monitoring companies
Sierra Rutile mining company in Sierra Leone
Environmental consulting firm in Greensboro
Project on fossil gastropods in Florida quarries
Paleontology museum in Philadelphia