Hands-on research, direct access to state-of-the-art facilities and close collaboration with faculty are key features of the Chemistry Department, leading Guilford students to achieve placement in top graduate programs as well as rewarding careers.
Chemistry majors study everything from ionic liquids to peptide conformations to chemiluminesence to molecular dynamics to nanoparticles. Students are encouraged to engage in in-depth research about the topics that interest them the most, guided and supported by expert faculty.
Students are also strongly encouraged to participate in hands-on learning through an industrial or governmental internship, undergraduate research and study abroad opportunities.
Guilford Chemistry majors have pursued a variety of careers, including chemistry and biochemistry research, teaching, medicine, patent law, business, environmental science, forensic science, molecular biology, pharmacology, toxicology, materials science, geochemistry and chemical physics.
College Catalog
For more information about courses for the Chemistry Department, visit the online, searchable College Catalog. In addition to the Undergraduate Catalog, information includes academic department and major information as well as academic regulations and resources; admission standards and requirements; tuition, fees and financial aid information; and a message from President Jane K. Fernandes.
Majors and Minors
I appreciate the fact that at Guilford we were able to have a close relationship with our professors. The way they taught really gave me a firm grasp of the concepts related to organic chemistry.
The A.B. in Chemistry provides flexibility for students with an interest in Chemistry who also intend to pursue an additional undergraduate major or attend medical, dental, veterinary, business or law school.
The B.S. in Chemistry requires additional upper-level Math, Physics and Chemistry courses and prepares majors to work in the chemical industry or pursue graduate research in Chemistry and related fields.
The Chemistry Minor gives students tools to explore fundamental principles of Chemistry through research and hands-on learning connected to their major and career goals.
Awards and Scholarships
To recognize superior work in Chemistry, the department annually offers a prize for outstanding achievement to a first-year student in chemical principles and the Harvey Ljung Scholarship to a rising senior Chemistry major. In addition, the department selects a senior for the Ted Benfey Outstanding Student Award. Chemistry majors are also eligible for the Glaxo-Wellcome Women in Science Scholarship, awarded annually to an outstanding rising junior woman science major.
Chemistry Department News and Events

His Chemical Romance
His Chemical Romance
Connor Huntwork '17 fell in love with chemistry at an early age. His best friend's parents, who were both professors in the science, took the two boys to their research labs in the summers.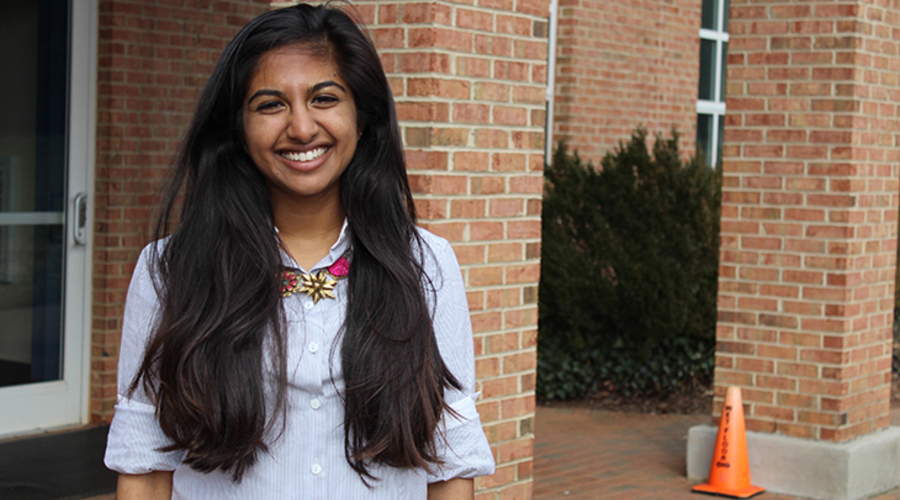 The Sun and Then Some
The Sun and Then Some
Like many Guilford students, Rohini Rajnarayanan '17 had the opportunity to conduct independent research and is looking at broad horizons and a bright future after graduation.
Fresh Perspective
Fresh Perspective
Sarah Hammood '18 has a special appreciation for the value of a diverse learning environment full of meaningful relationships.
Contact Us