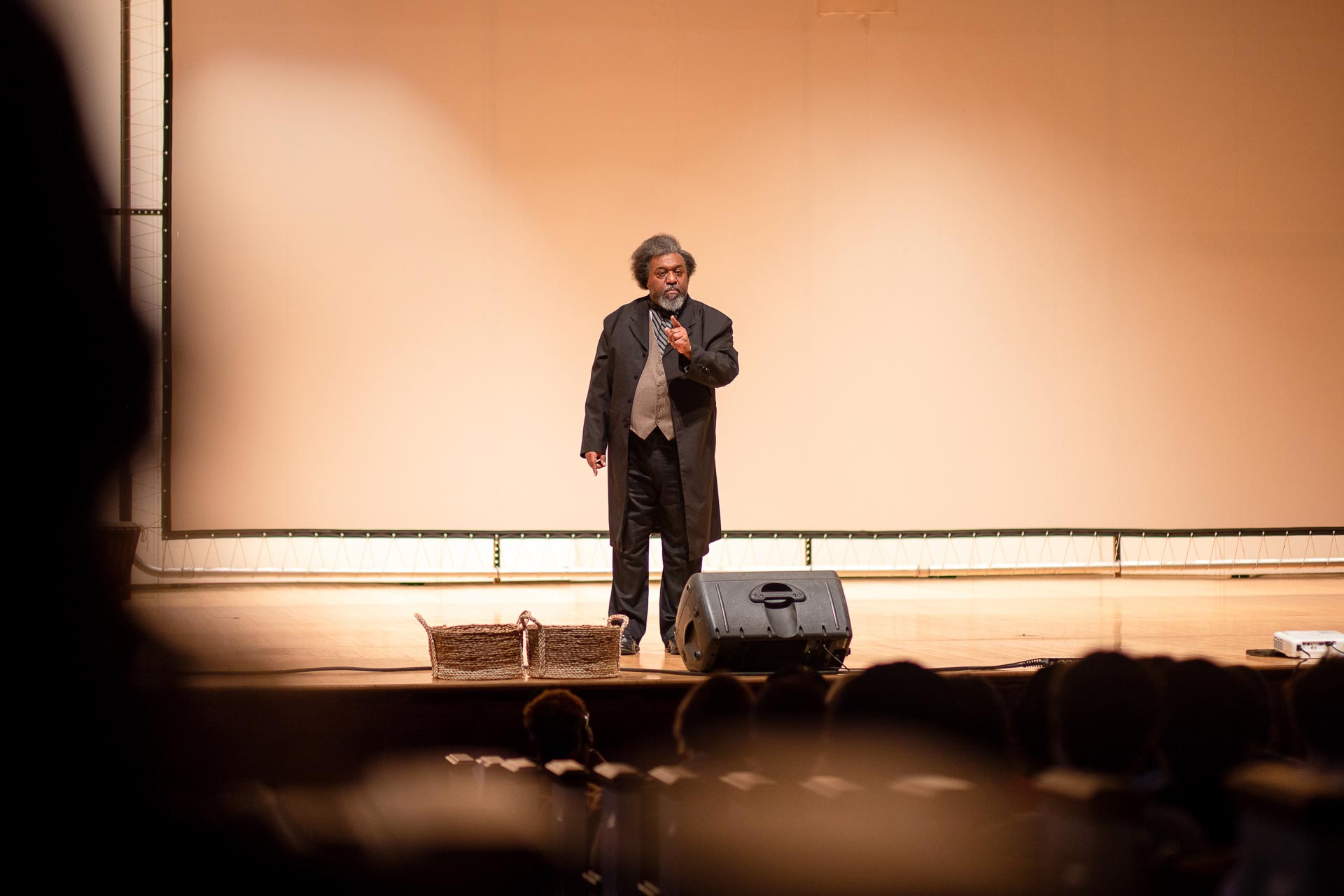 Guilford Director of the Bonner Center James Shields performs a dramatic presentation on Frederick Douglass at the Black History Month kickoff.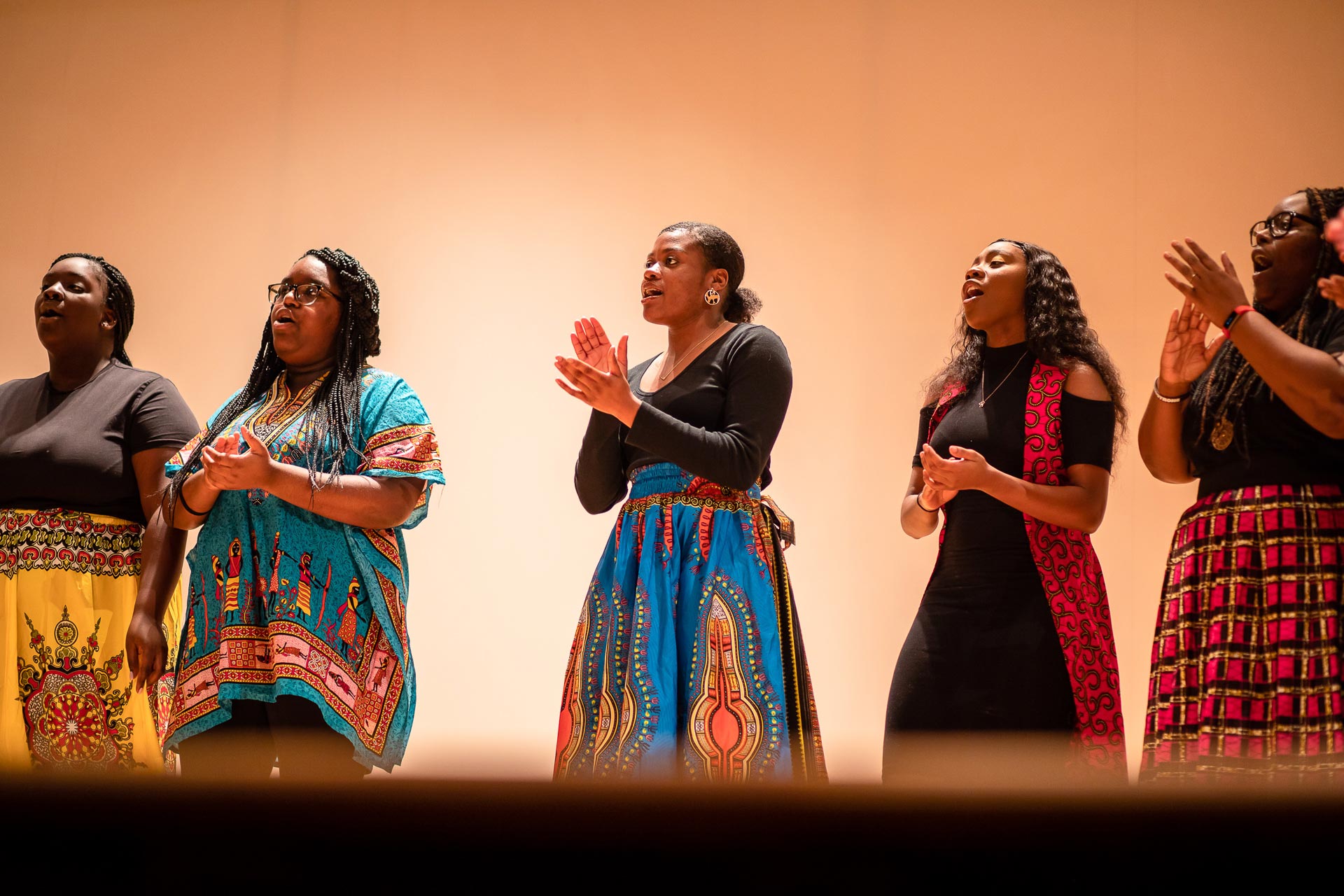 Guilford's Voices of Victory Gospel Ensemble performs We Shall Overcome.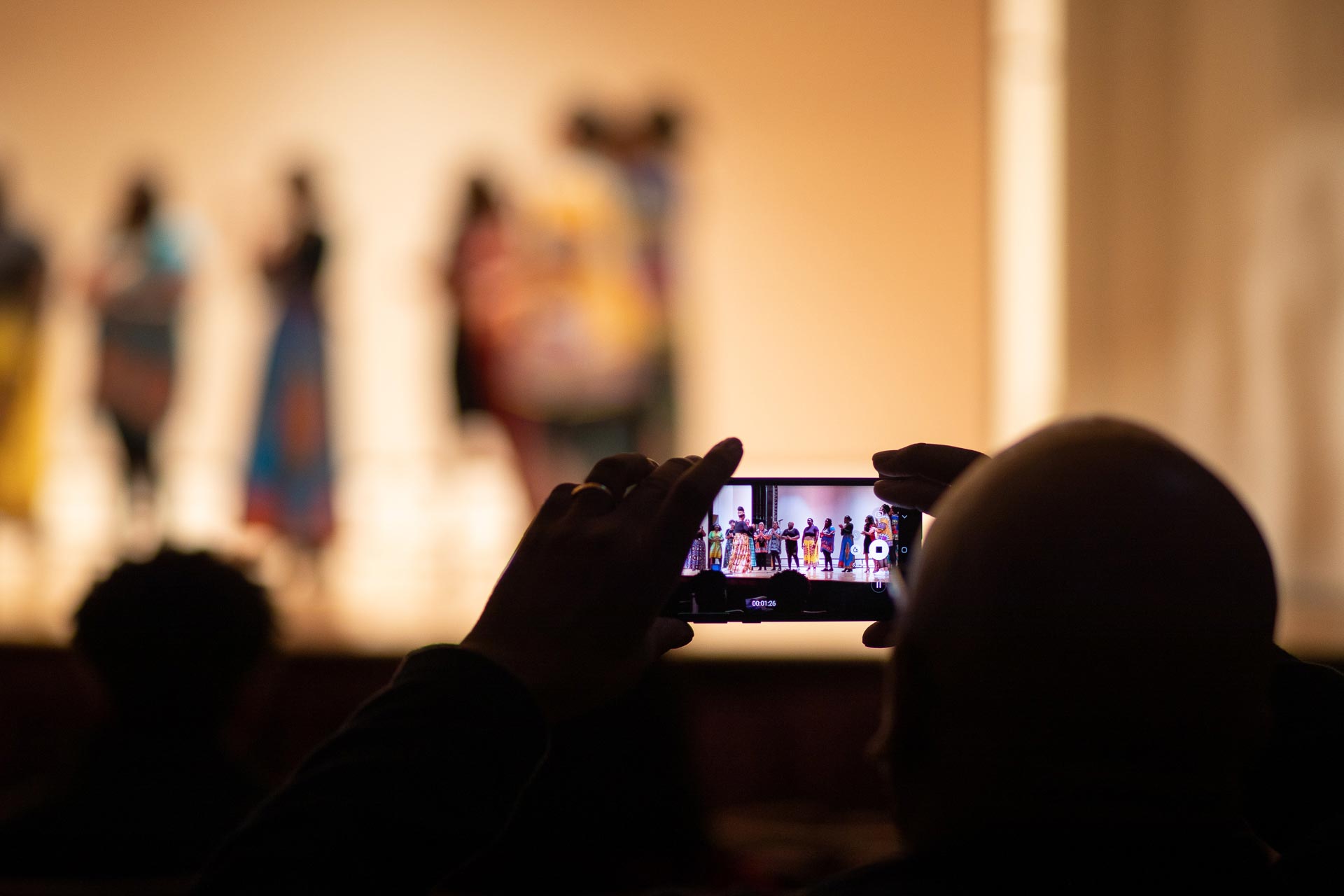 Audience members use their phones to capture the Voices of Victory Gospel Ensemble performing.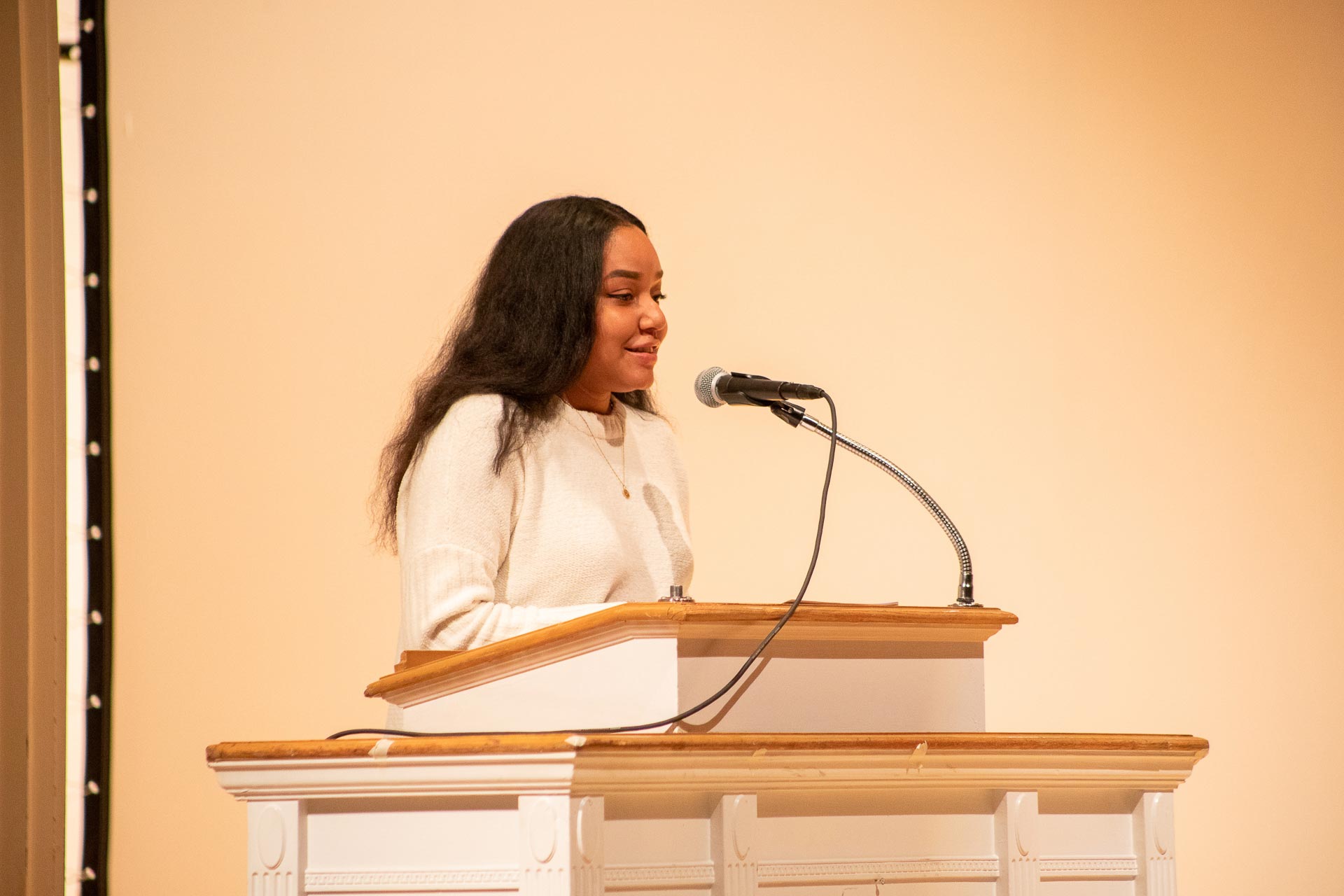 Student Dayna Bryden talks about the Identity Card Project.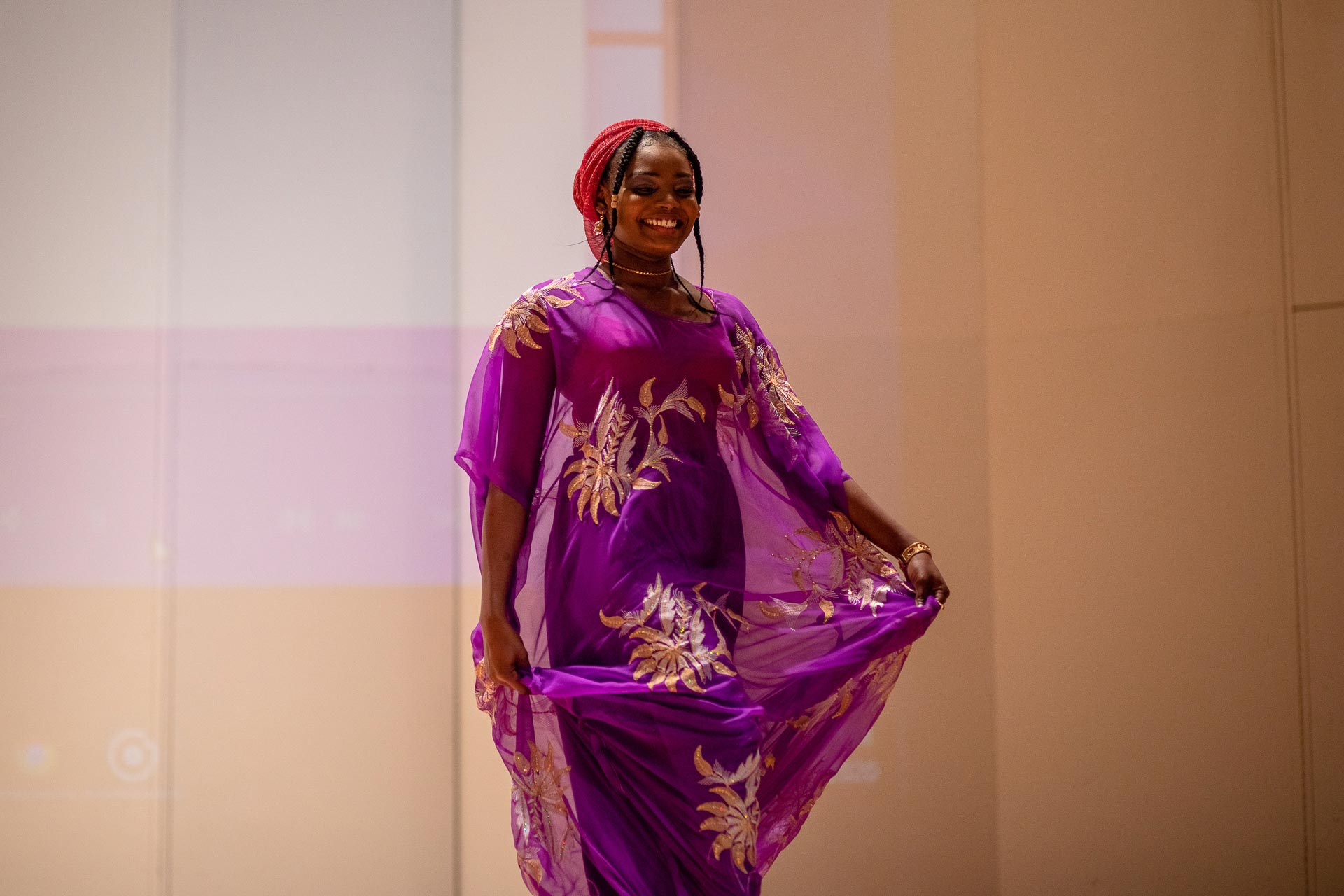 A Guilford student shows off a beautiful look during the African Fashion Show during Black History Month.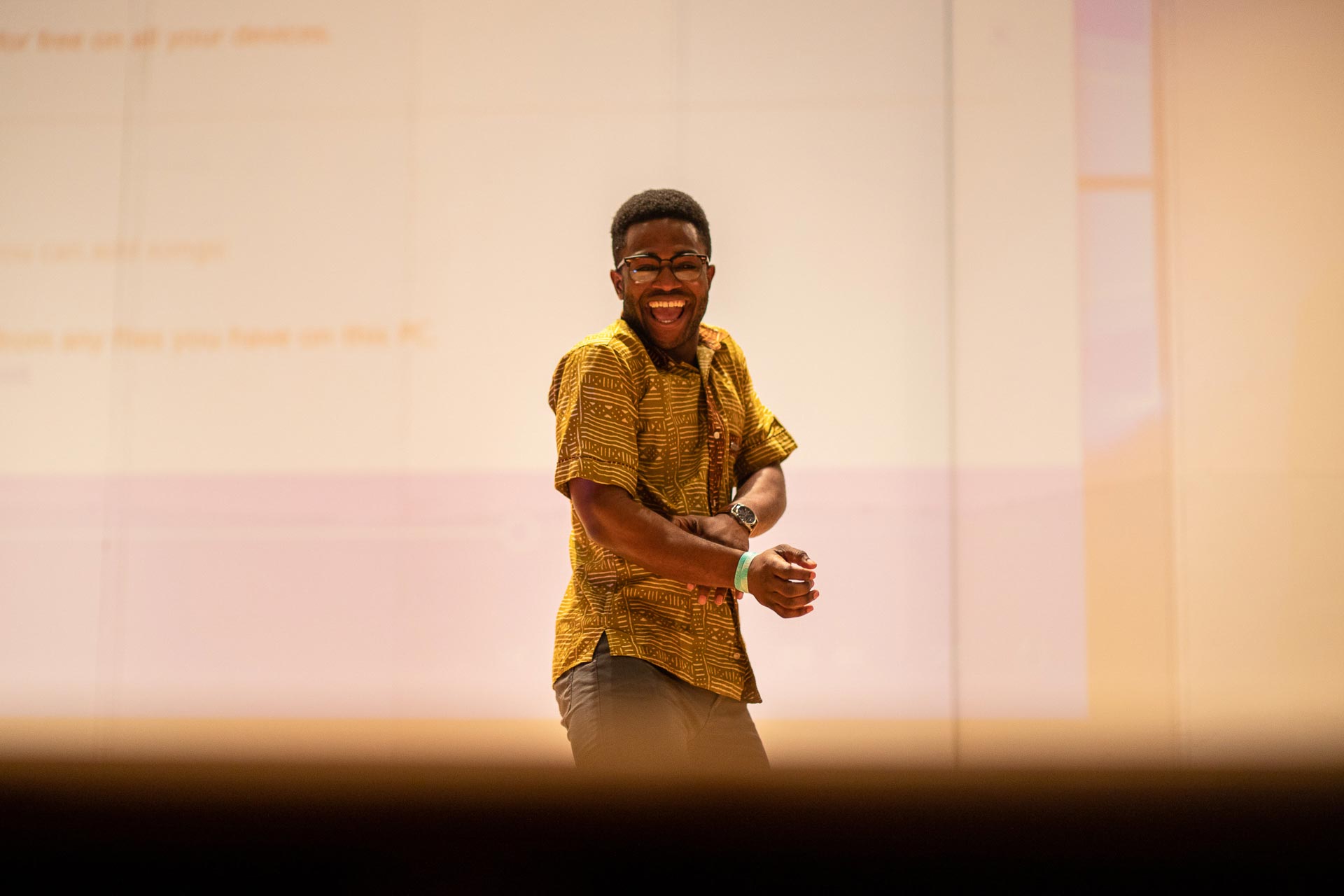 The African Fashion show was arranged by Deanna "Cookie" Widemon and Krishauna Hines-Gaither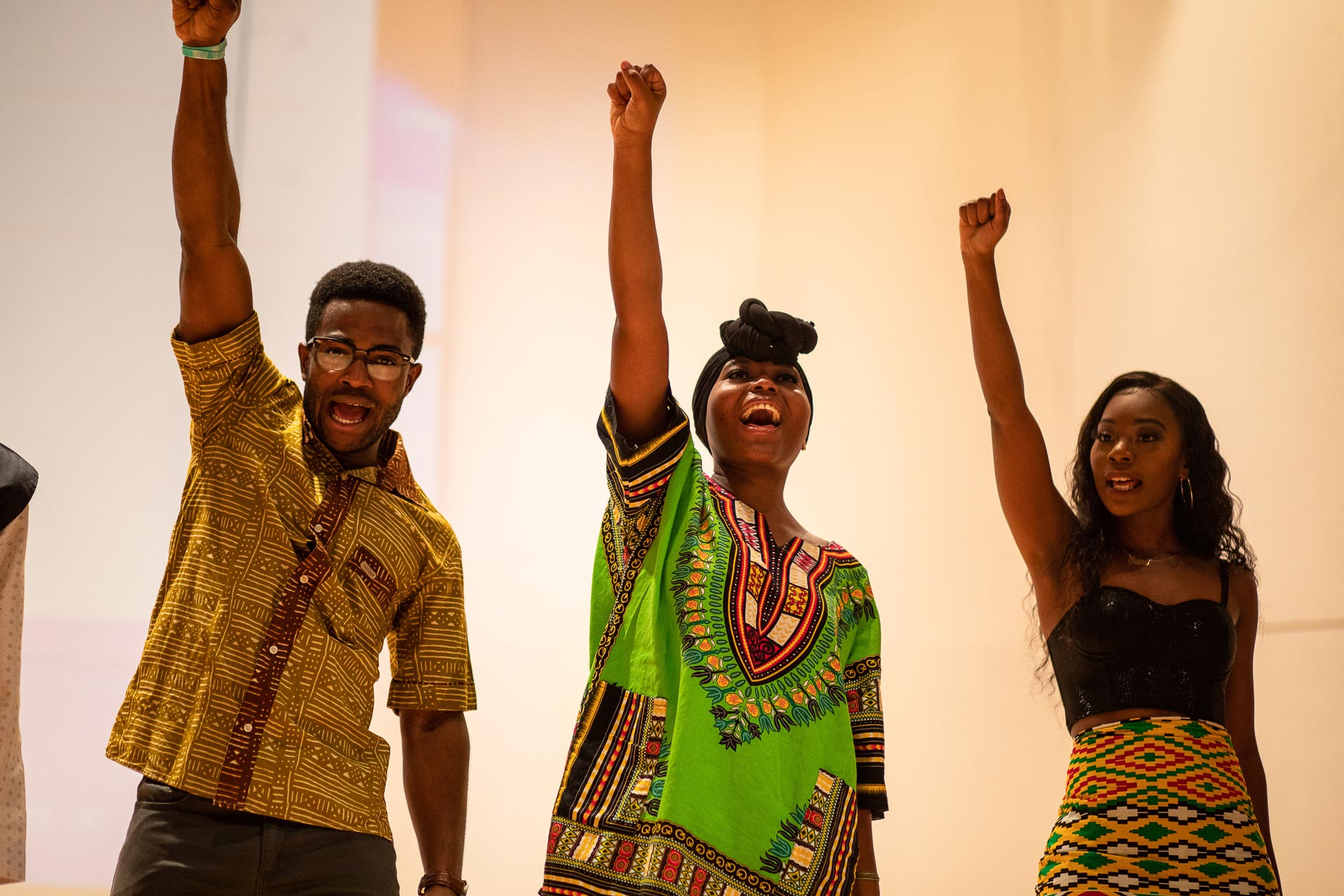 Students are pictured finishing up the African Fashion Show.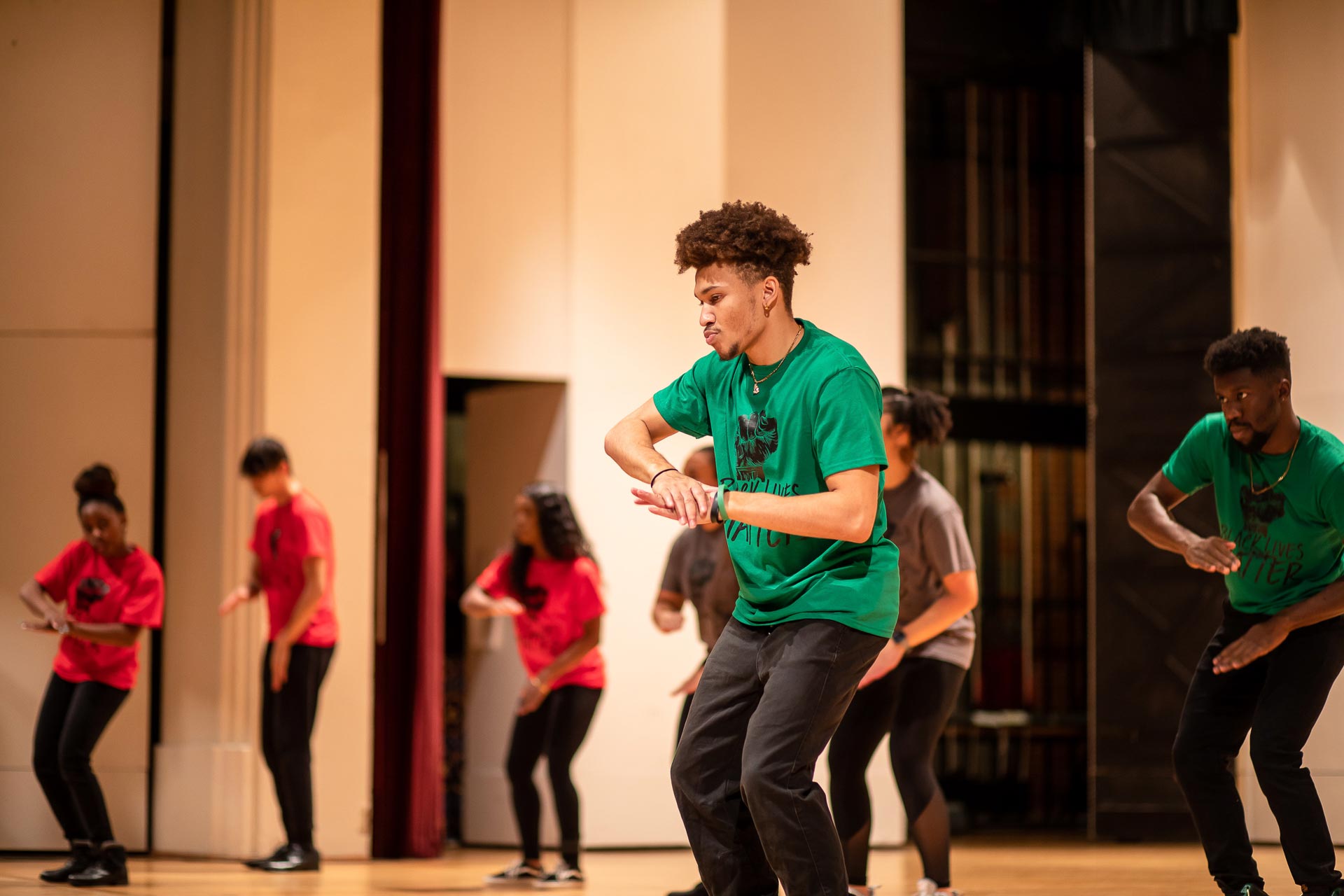 The Guilford College CNC Step Team puts on a show for Black History Month 2020.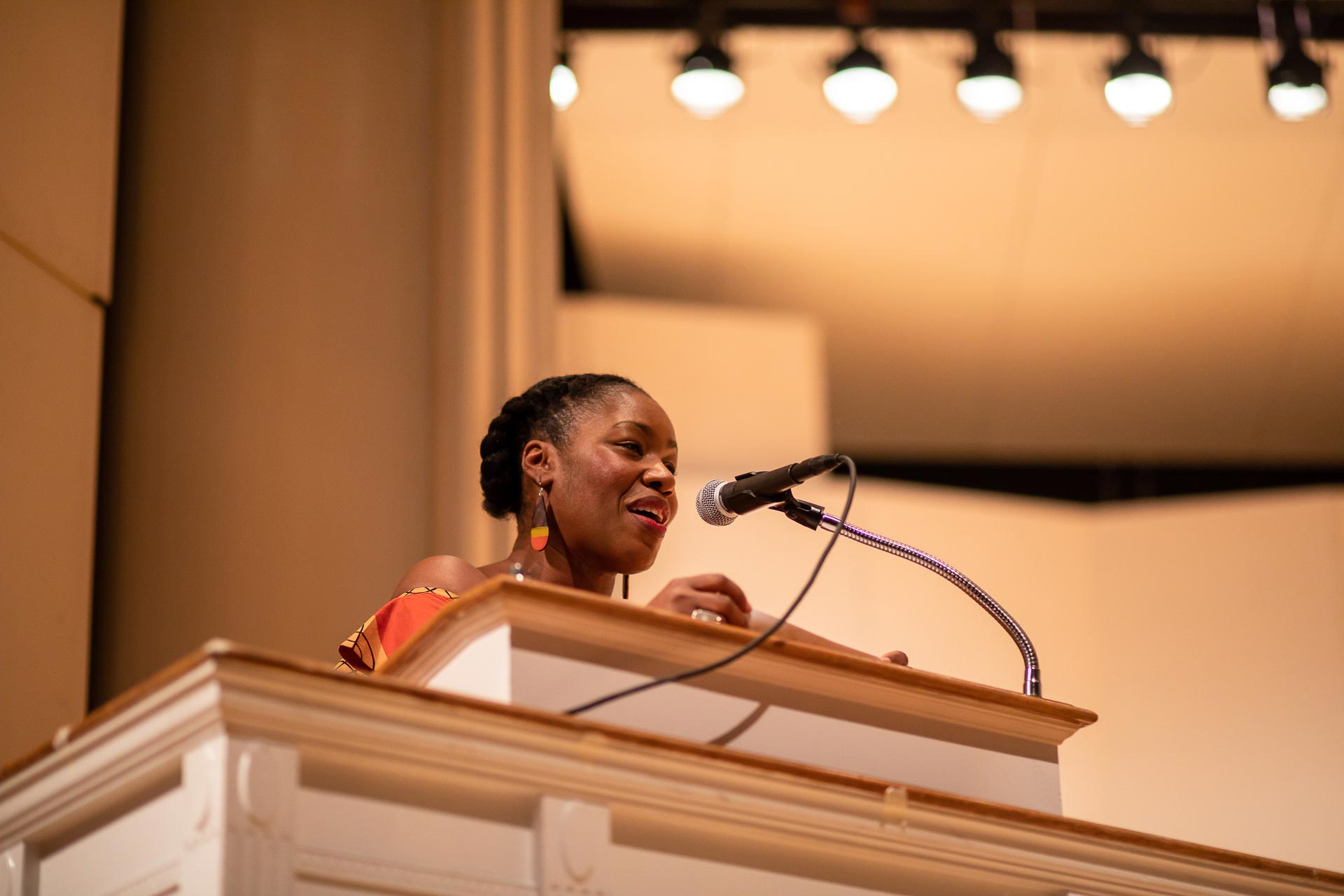 Associate Vice President of Diversity, Equity, and Inclusion Krishauna Hines-Gaither giving the closing remarks.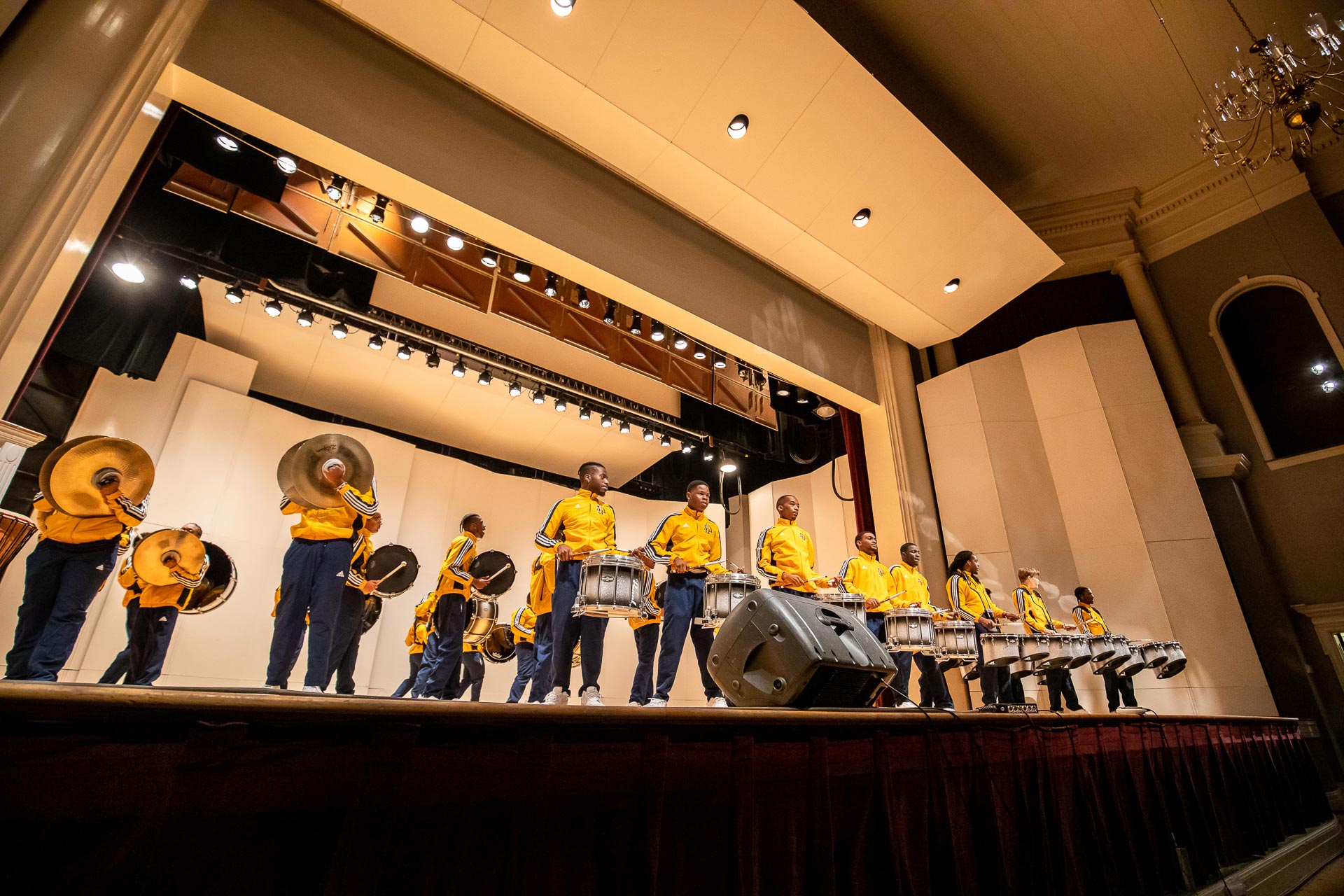 NC A&T's Coldsteel Drumline led by Dr. Lamon Lawhorn performs at the 2020 Black History Month kickoff.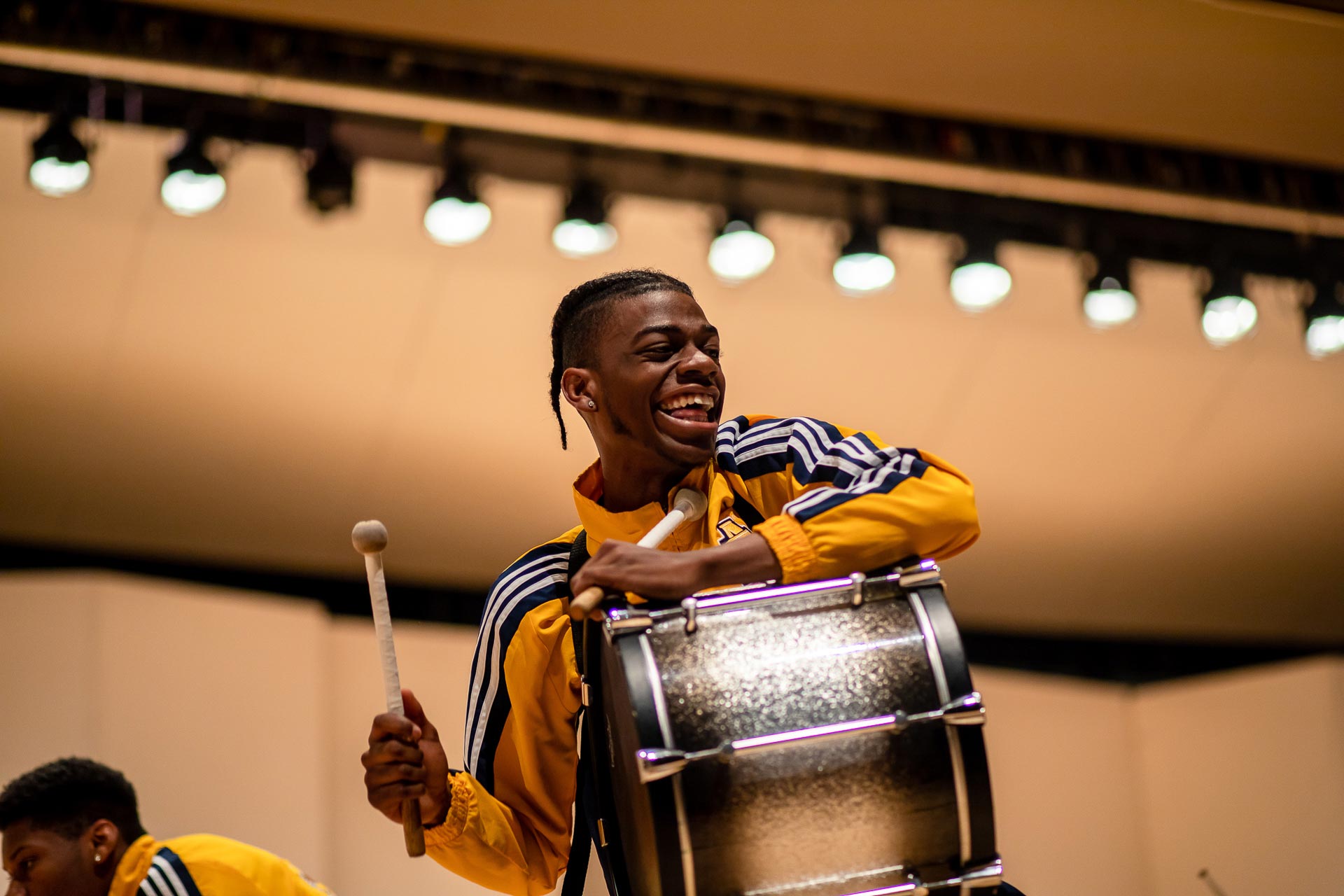 NC A&T's Coldsteel Drumline made some noise in Dana Auditorium!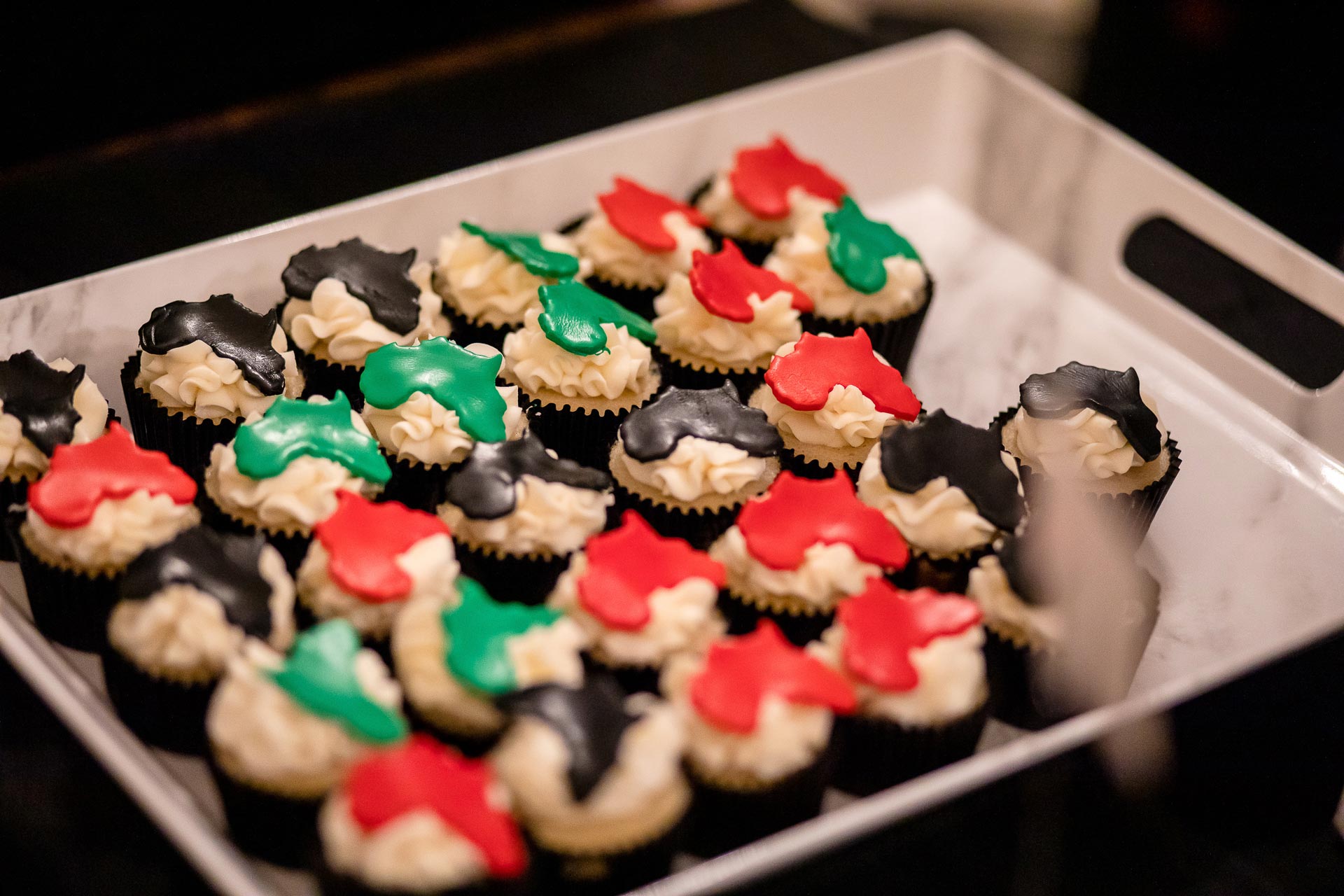 Sweet treats baked by local Leilei's Cuisine after the kickoff event.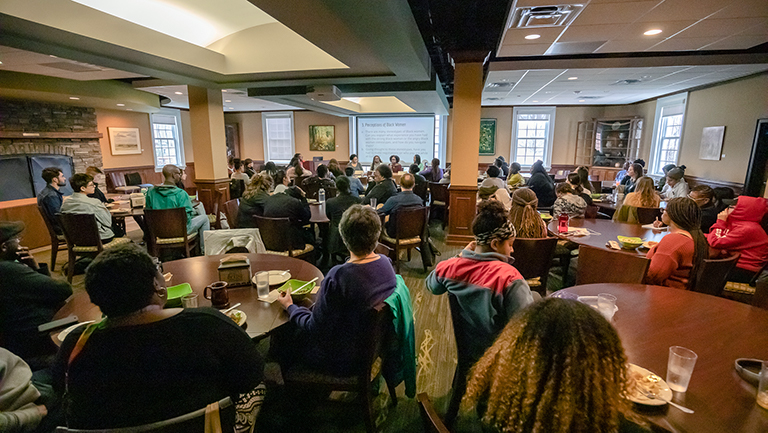 A packed Gilmer room for the Black Women Speak panel!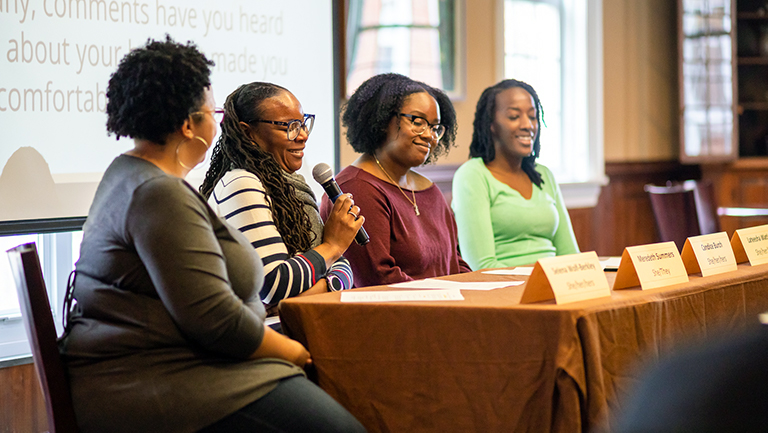 Black Women Speak panelists share their insights and experiences of what it means to be a Black woman.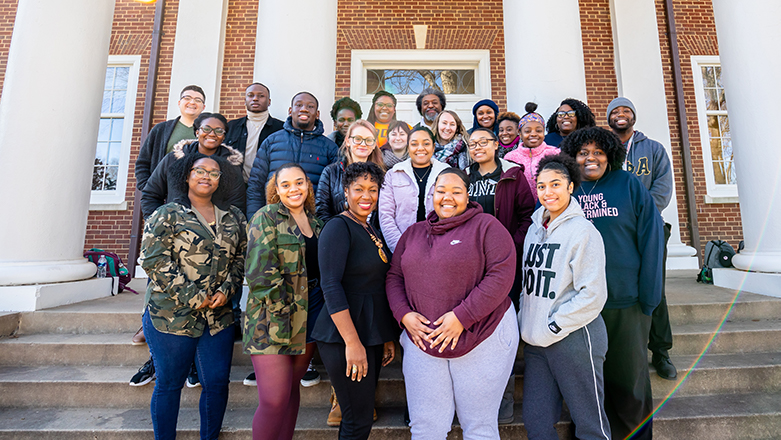 The Black History Month Planning Committee smiles for the camera!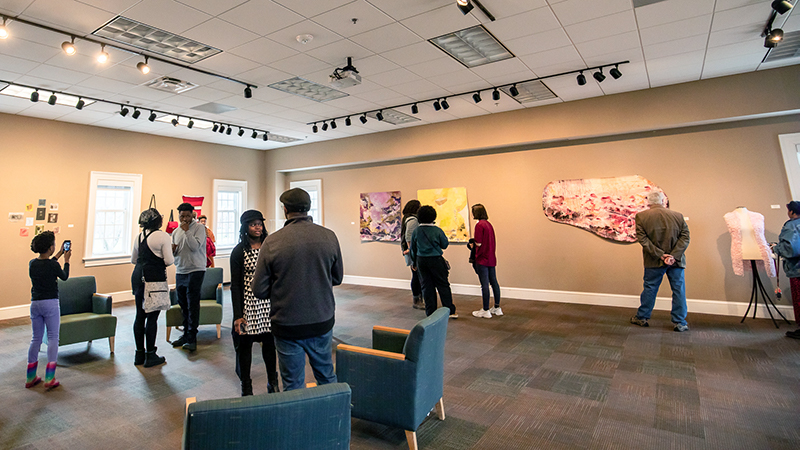 Opening night of "When They See Us: A Black women, femmes, and non-binary art exhibition!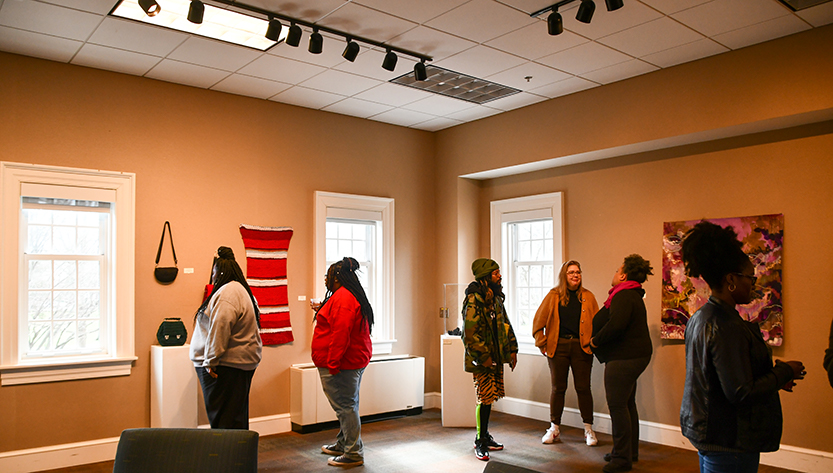 Students, staff, and faculty enjoyed pieces created by Guilford students.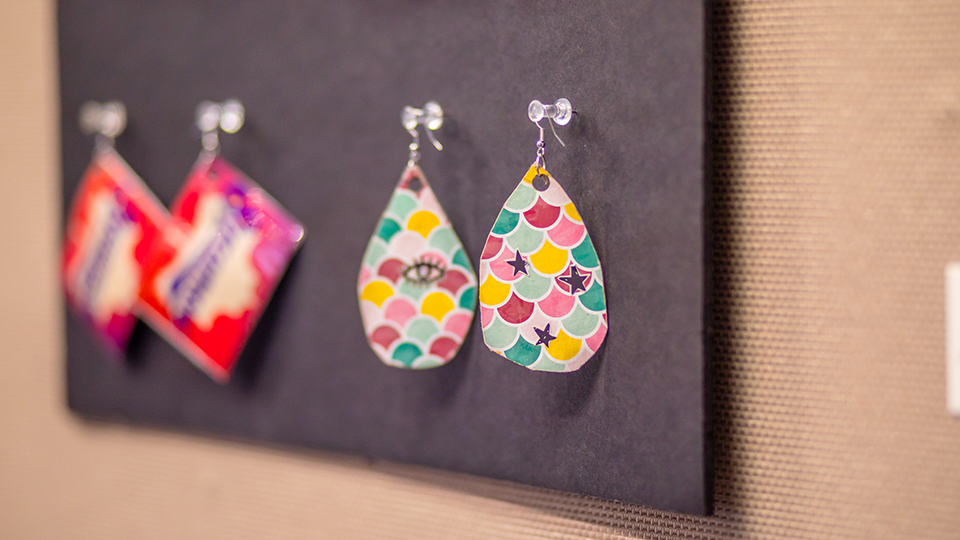 Beautiful earrings designed and created by students.
Painting at "When they See Us" art exhibit.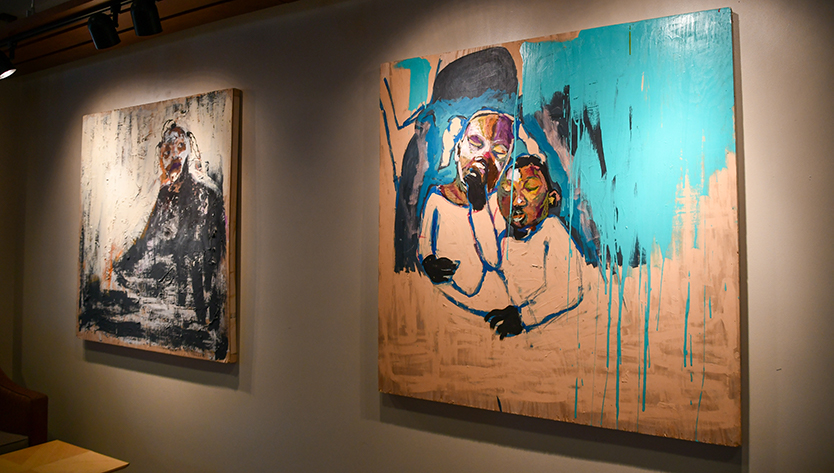 Student artwork featured in the 2020 Black History Month exhibit.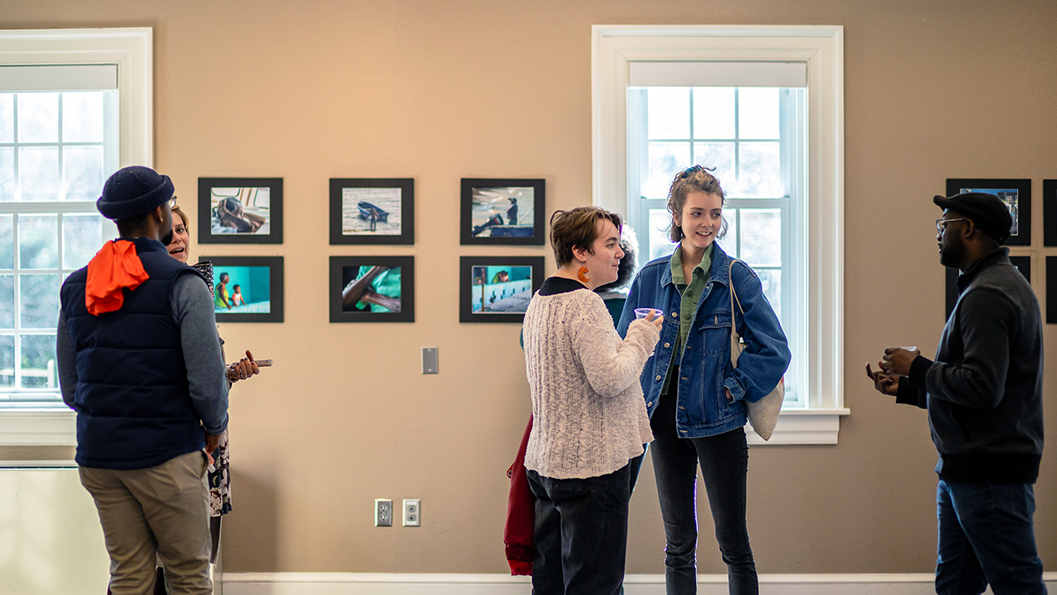 Viewers discuss works of art at the "When The See Us" exhibit.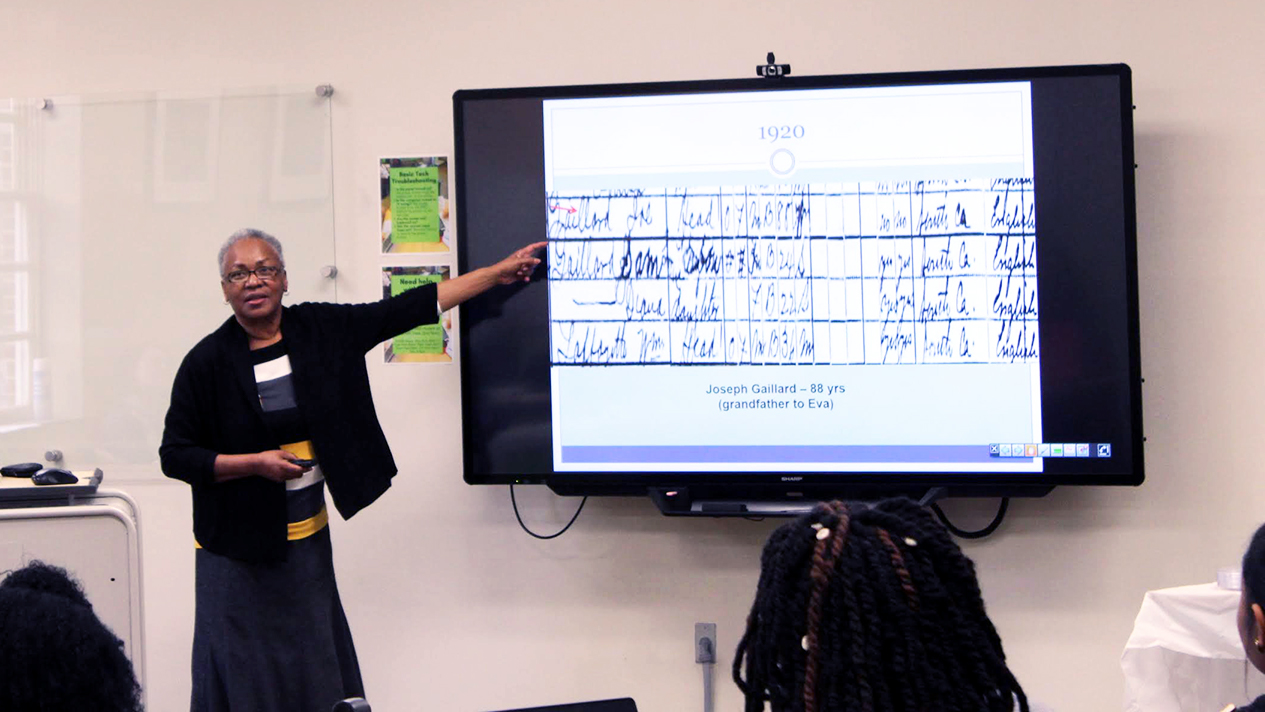 Angenita Boone from the Afro-American Historical and Genealogical Society leads the Black History Month Genealogy Workshop.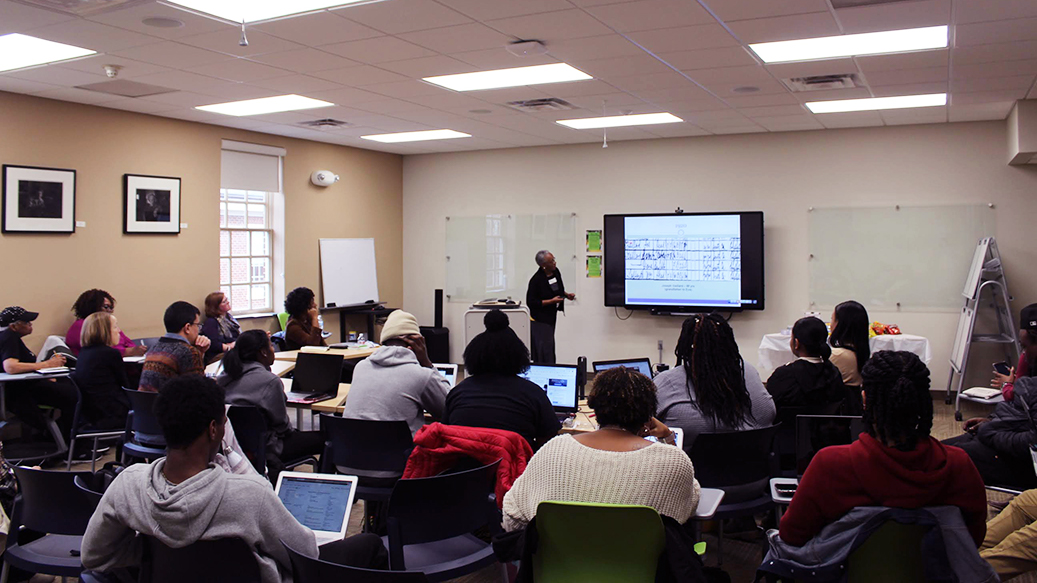 Students learn more about their heritage while researching African American families.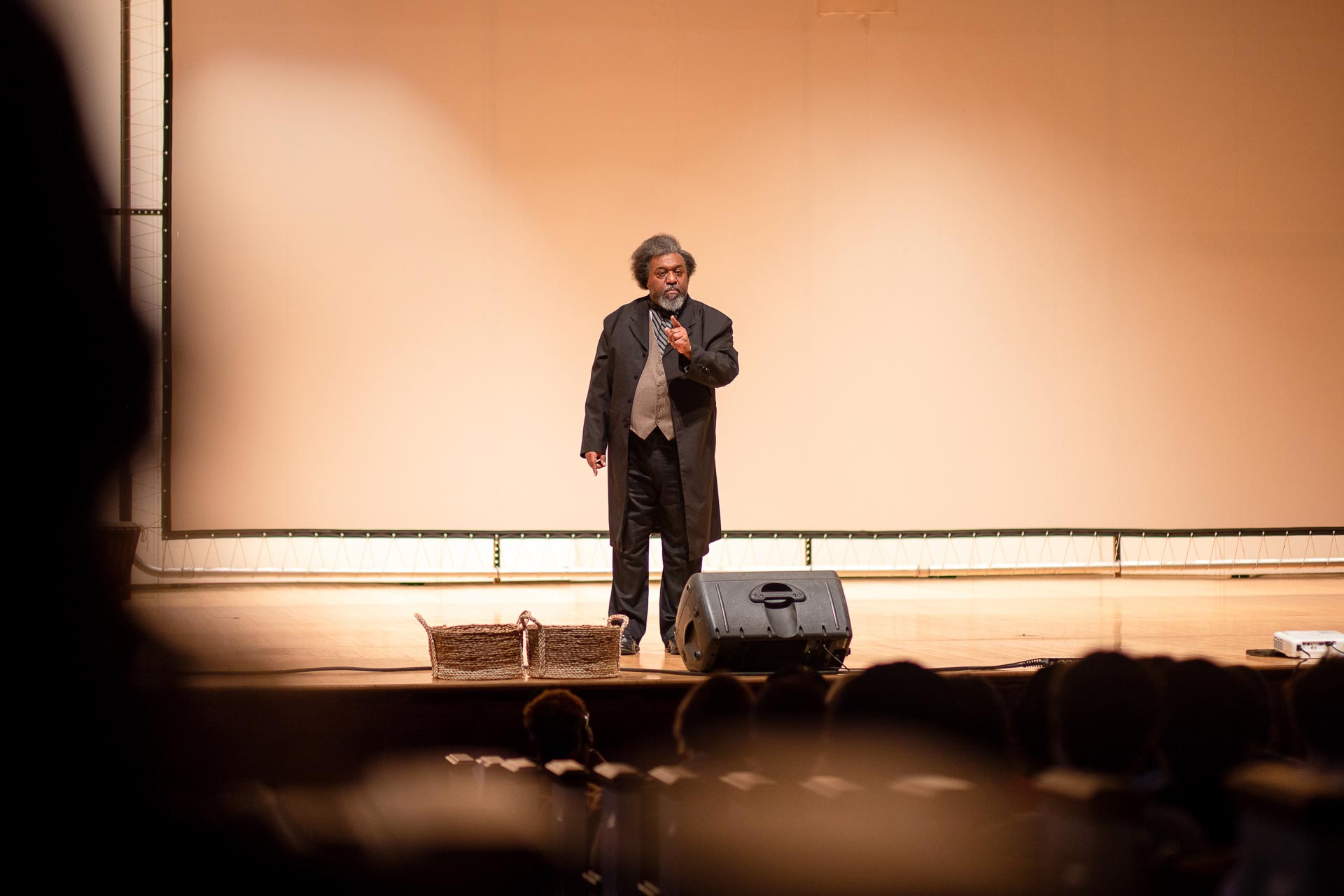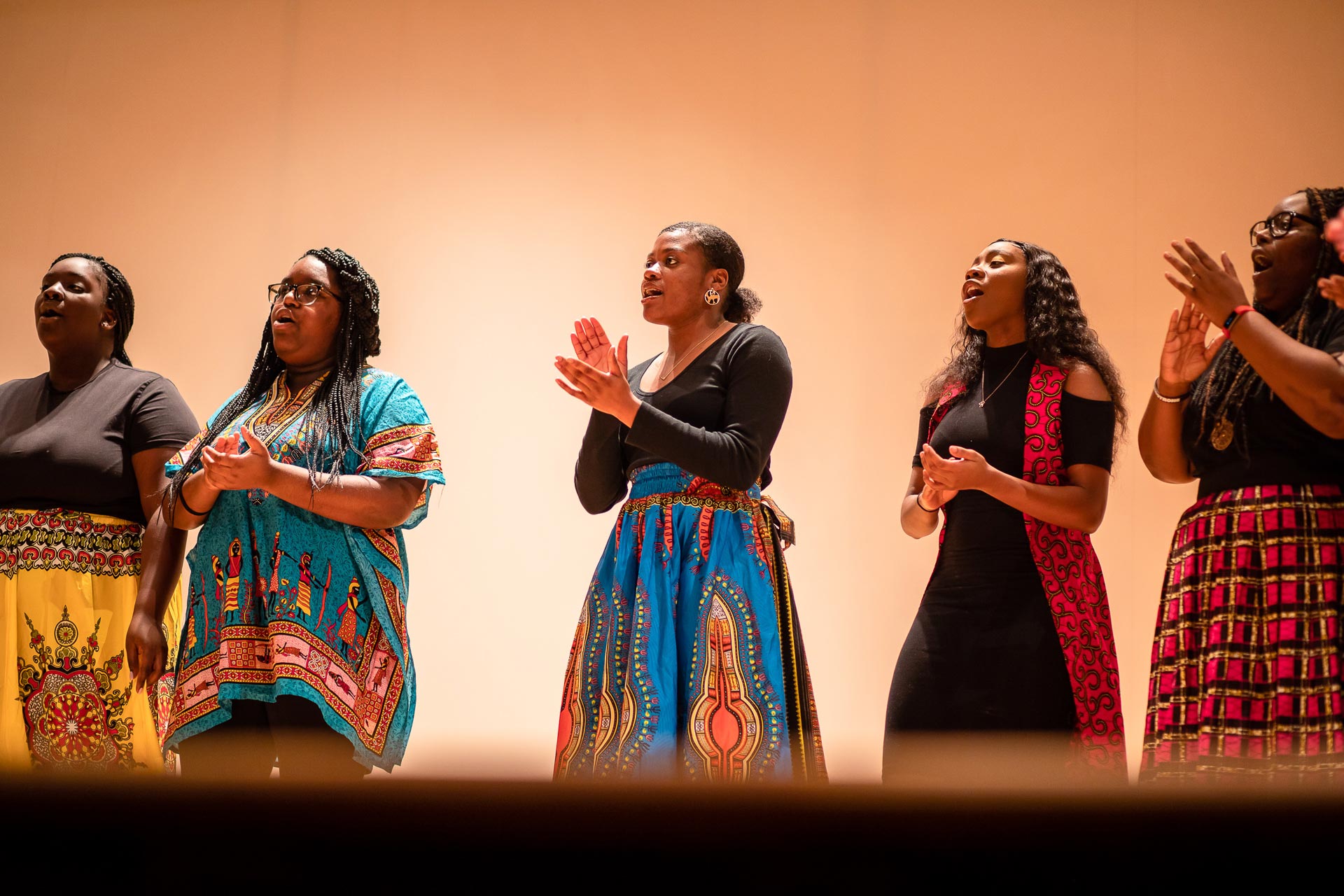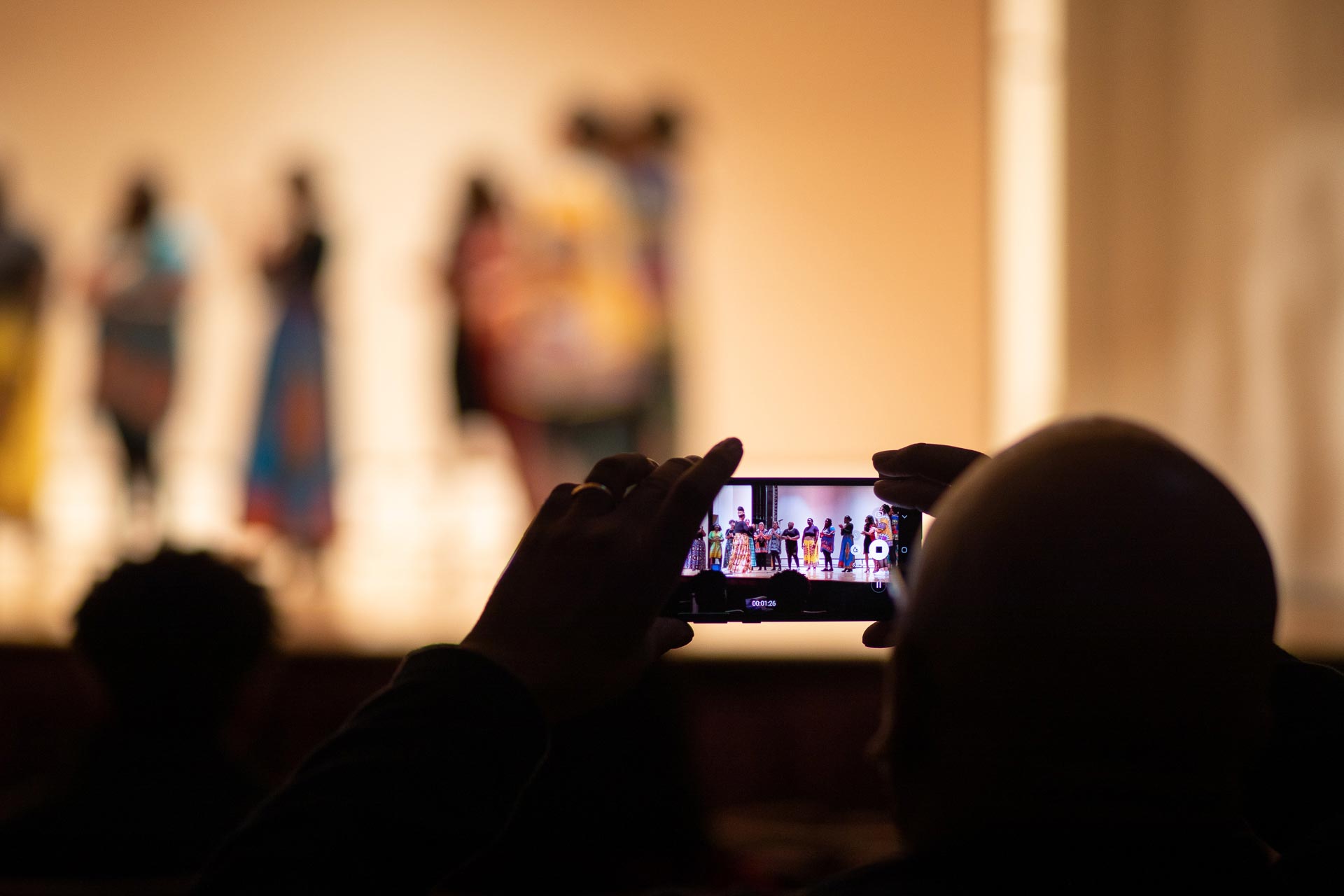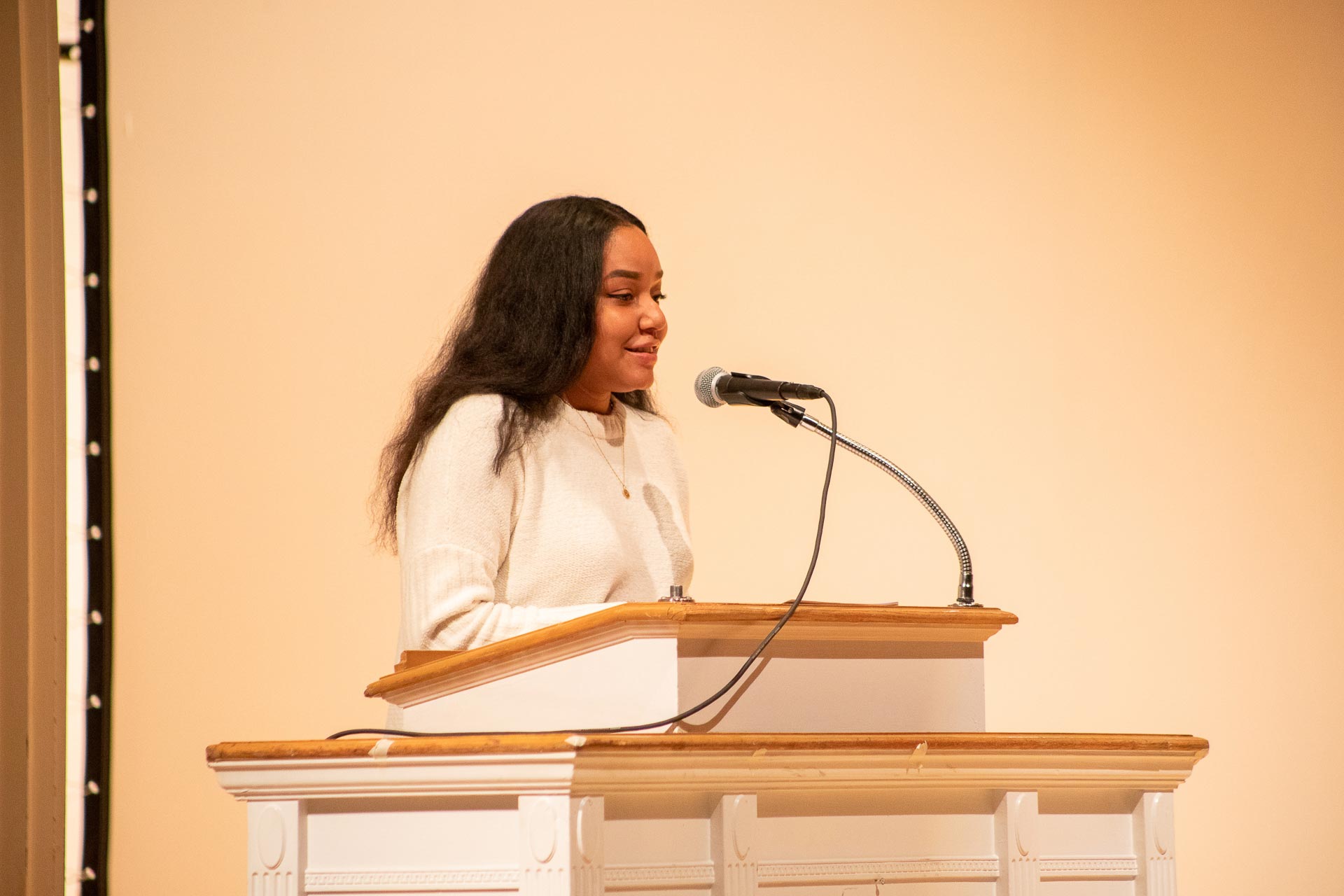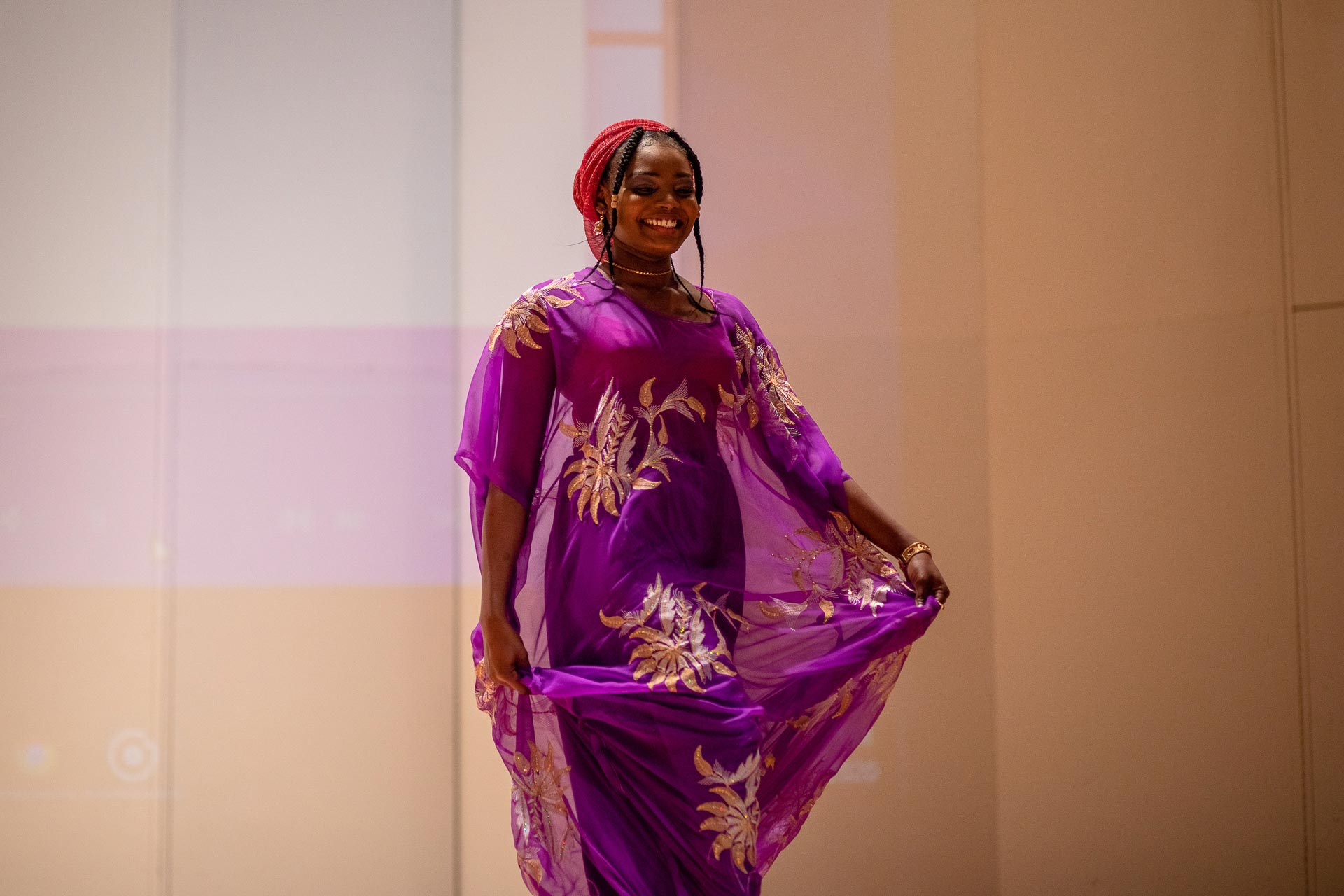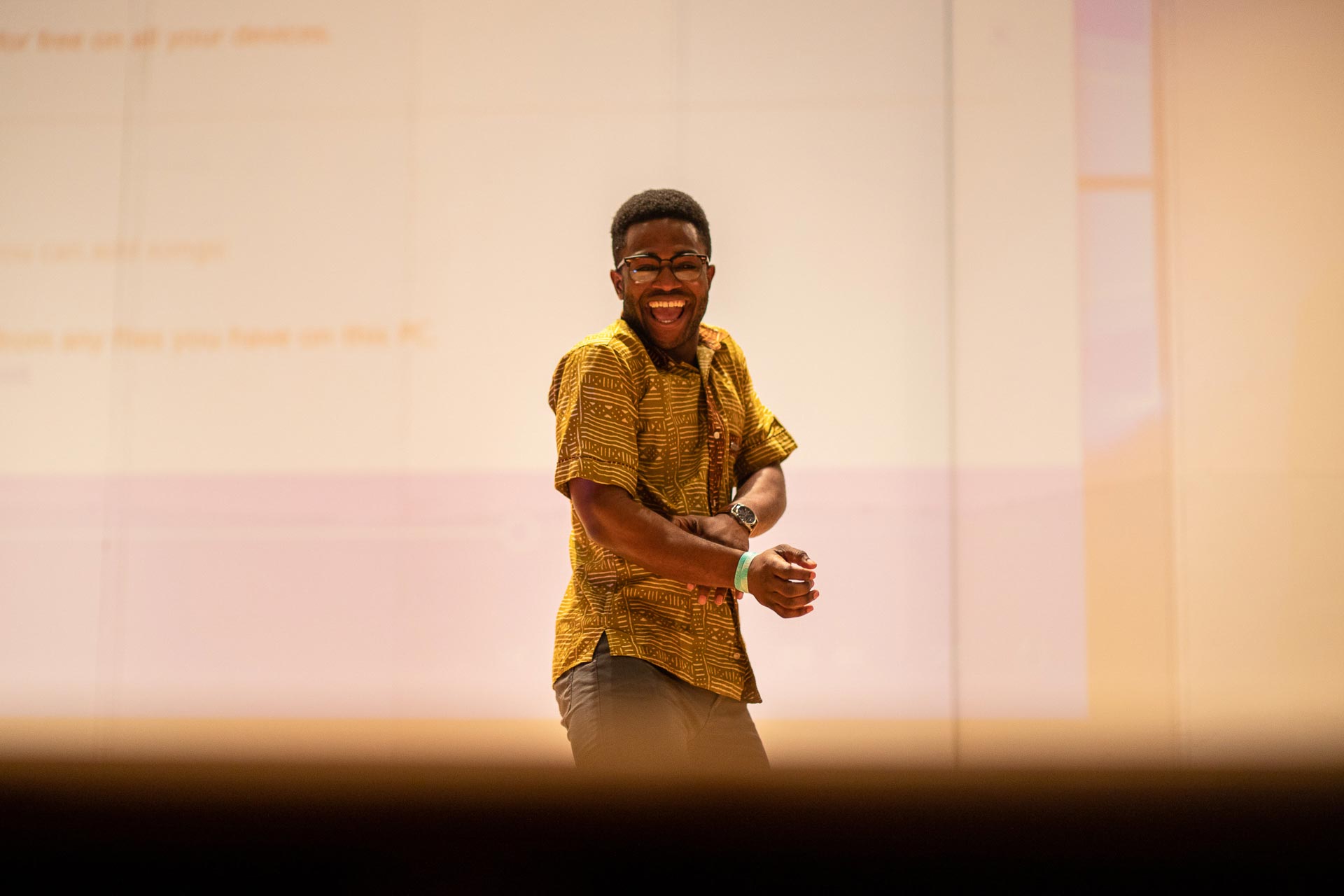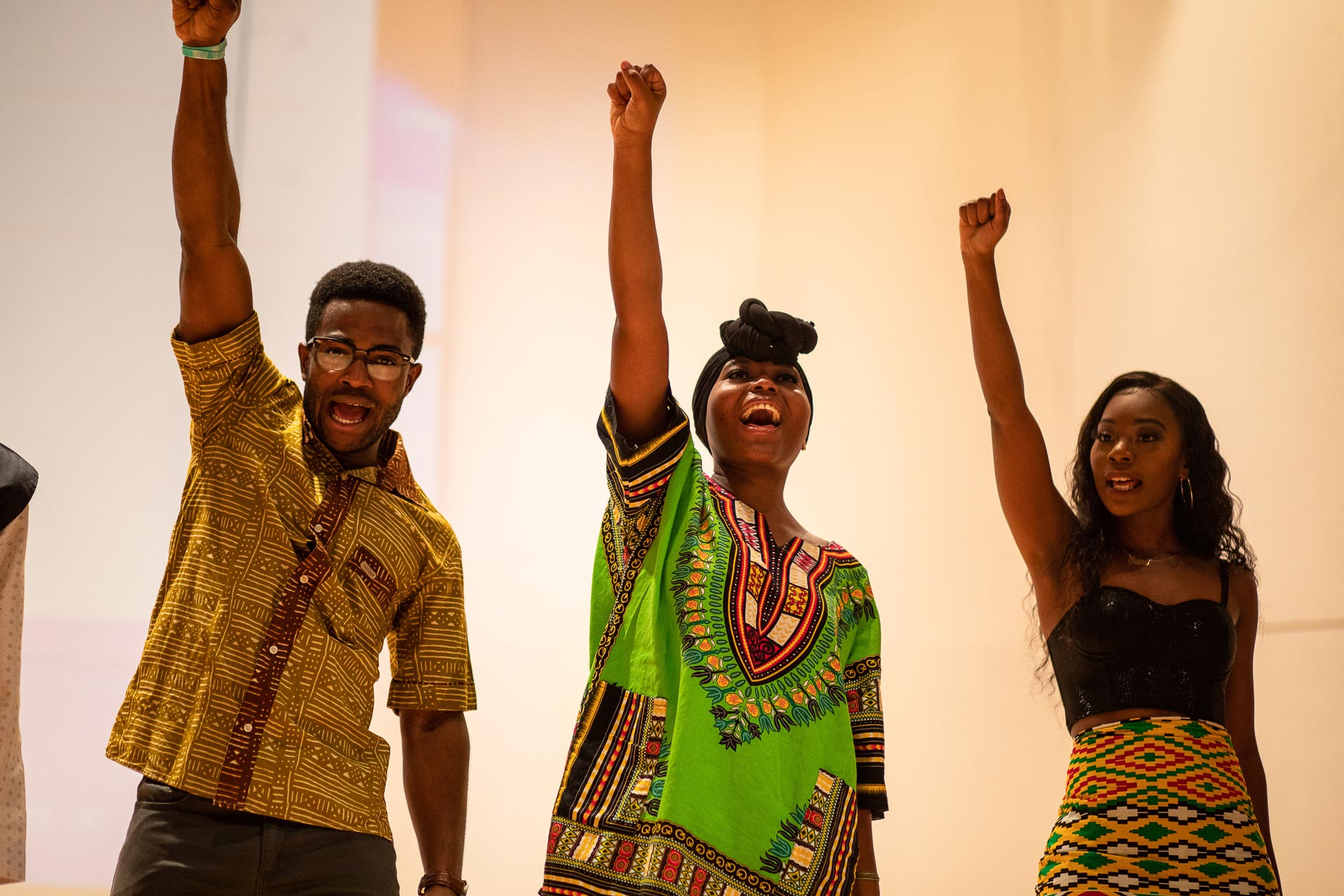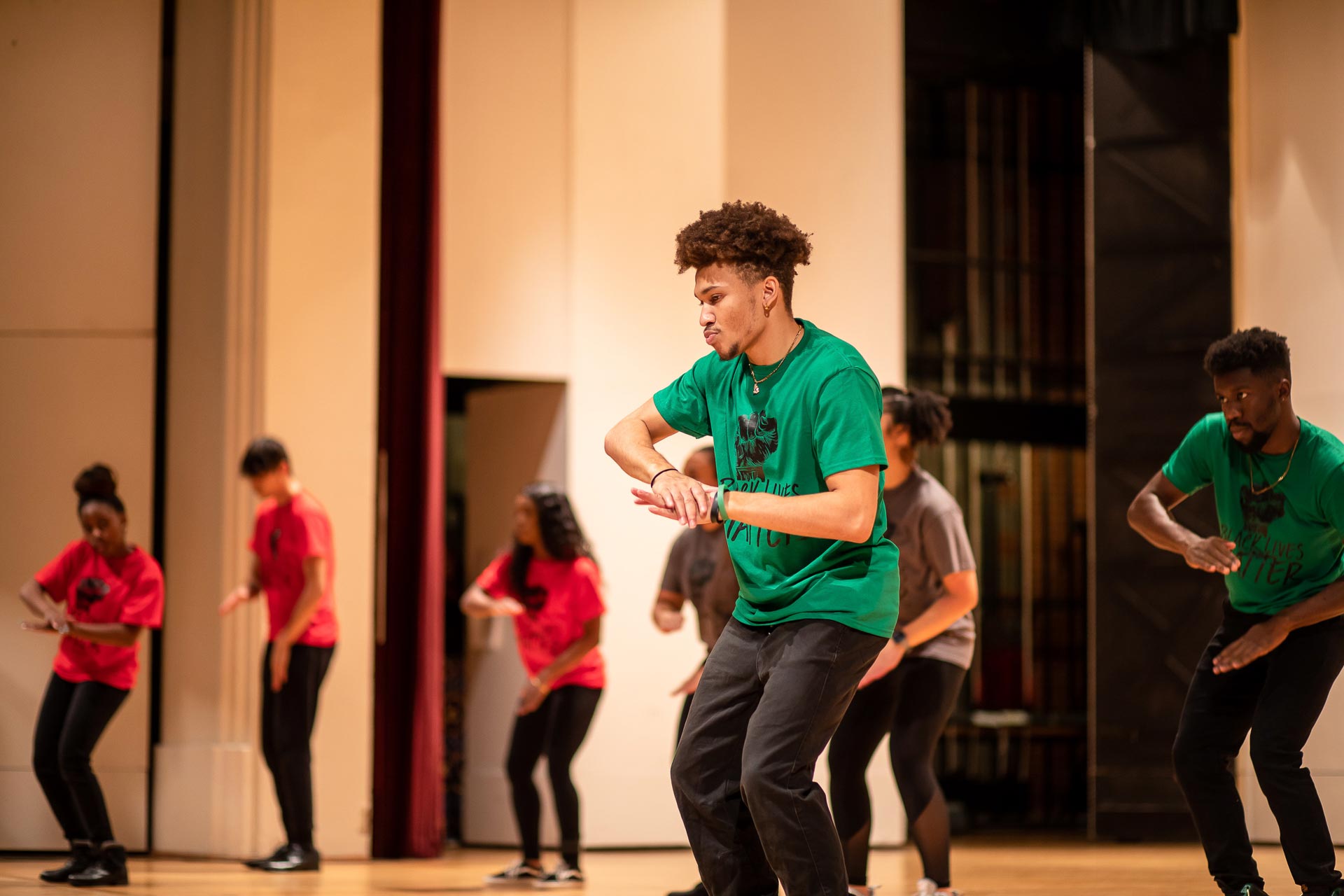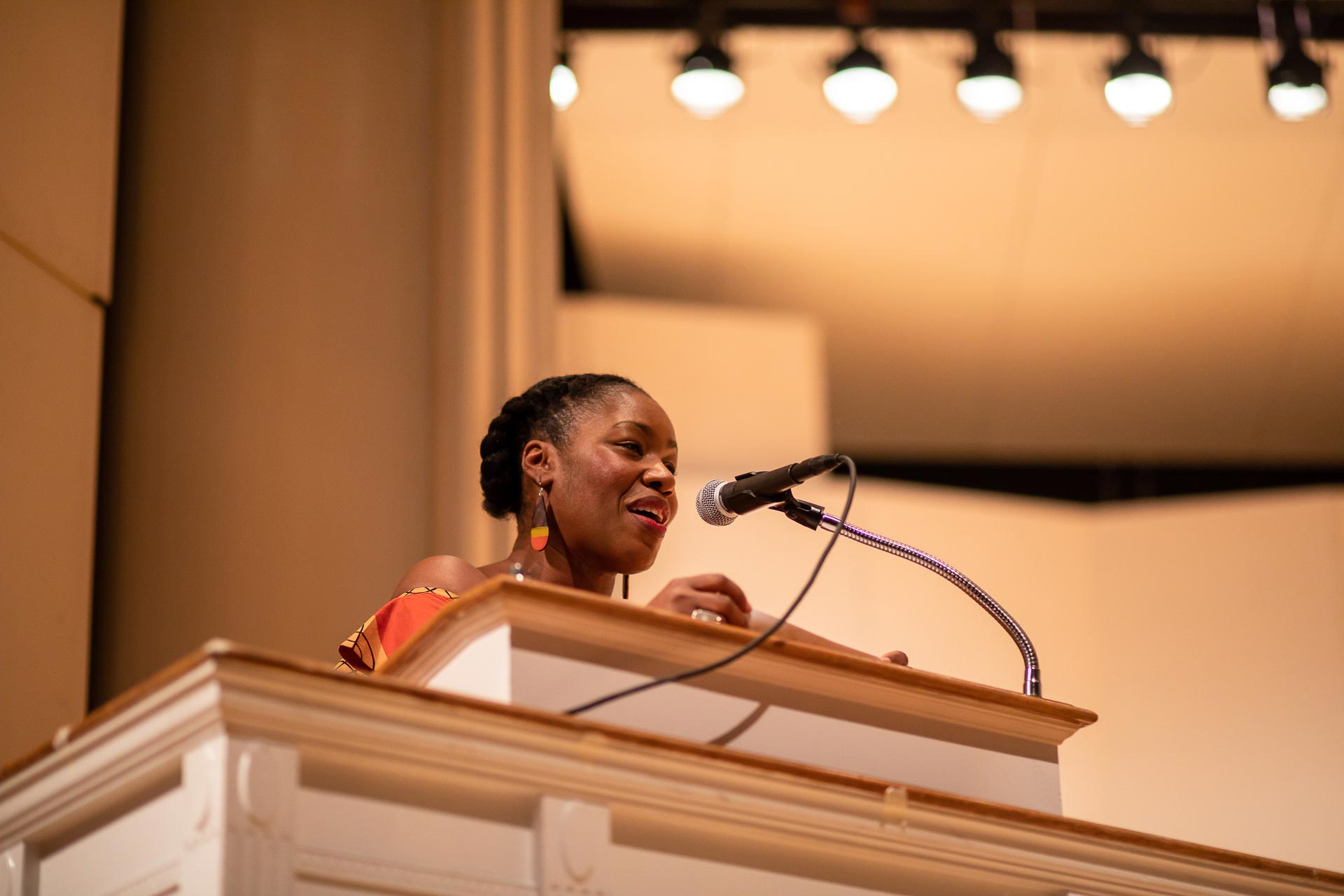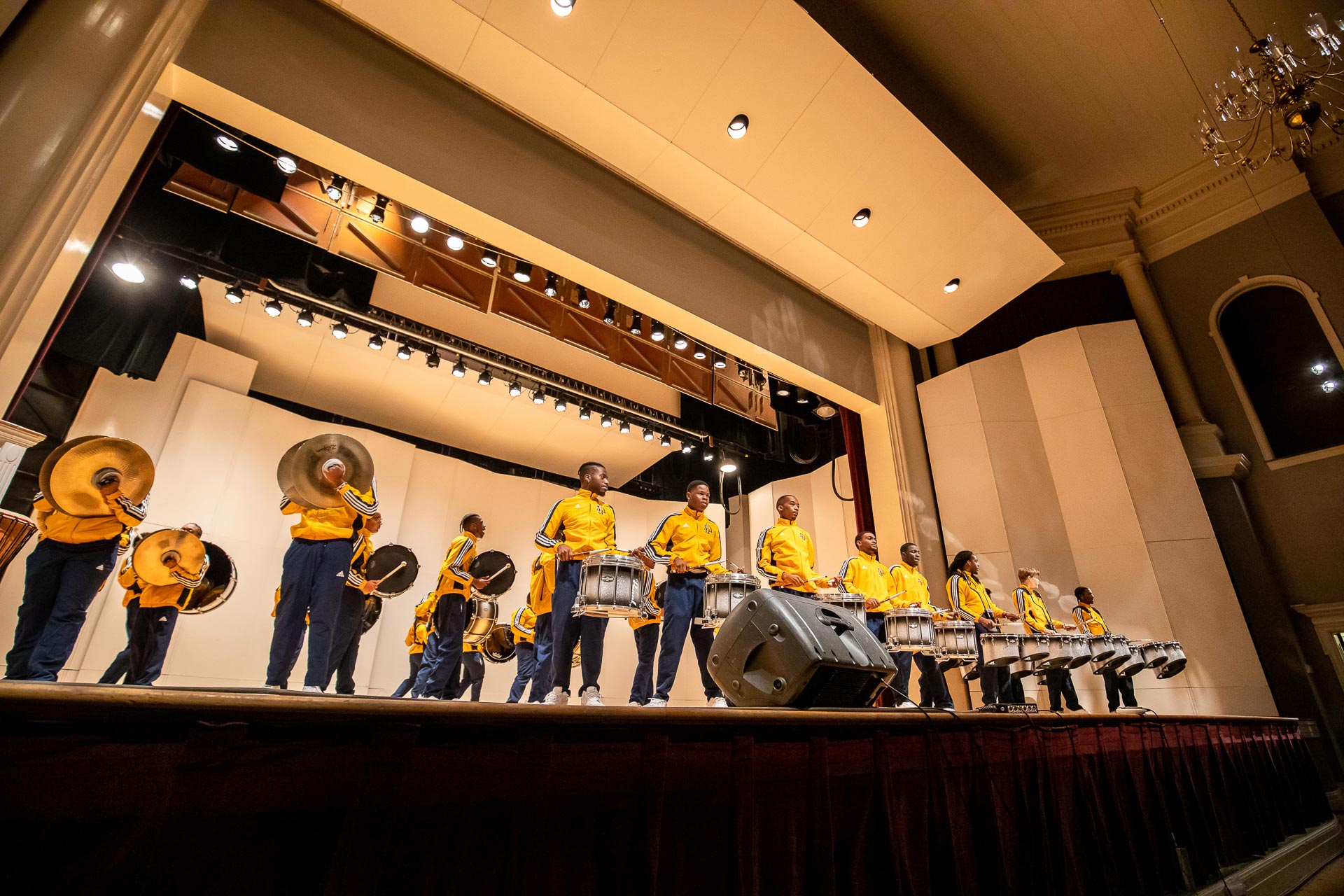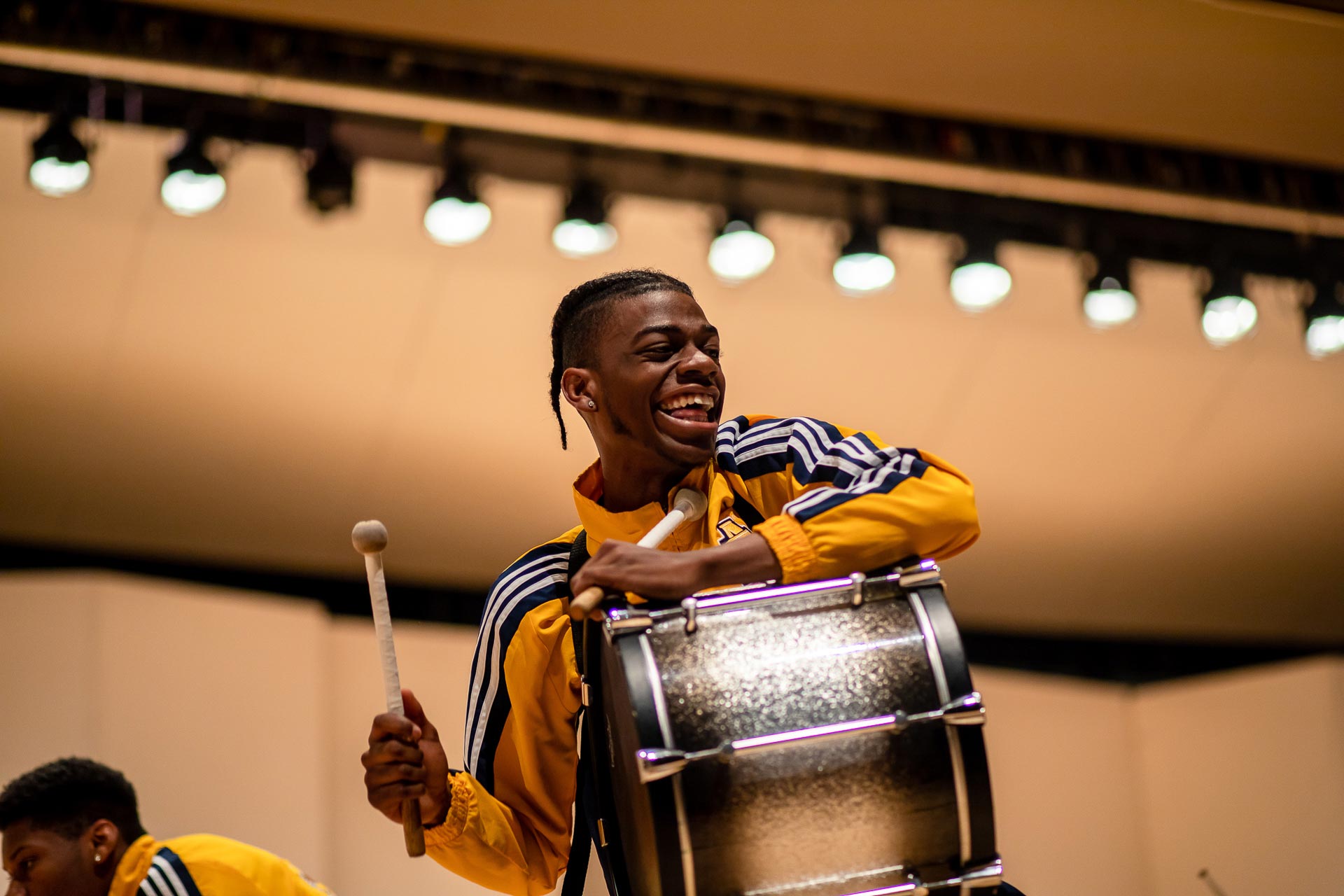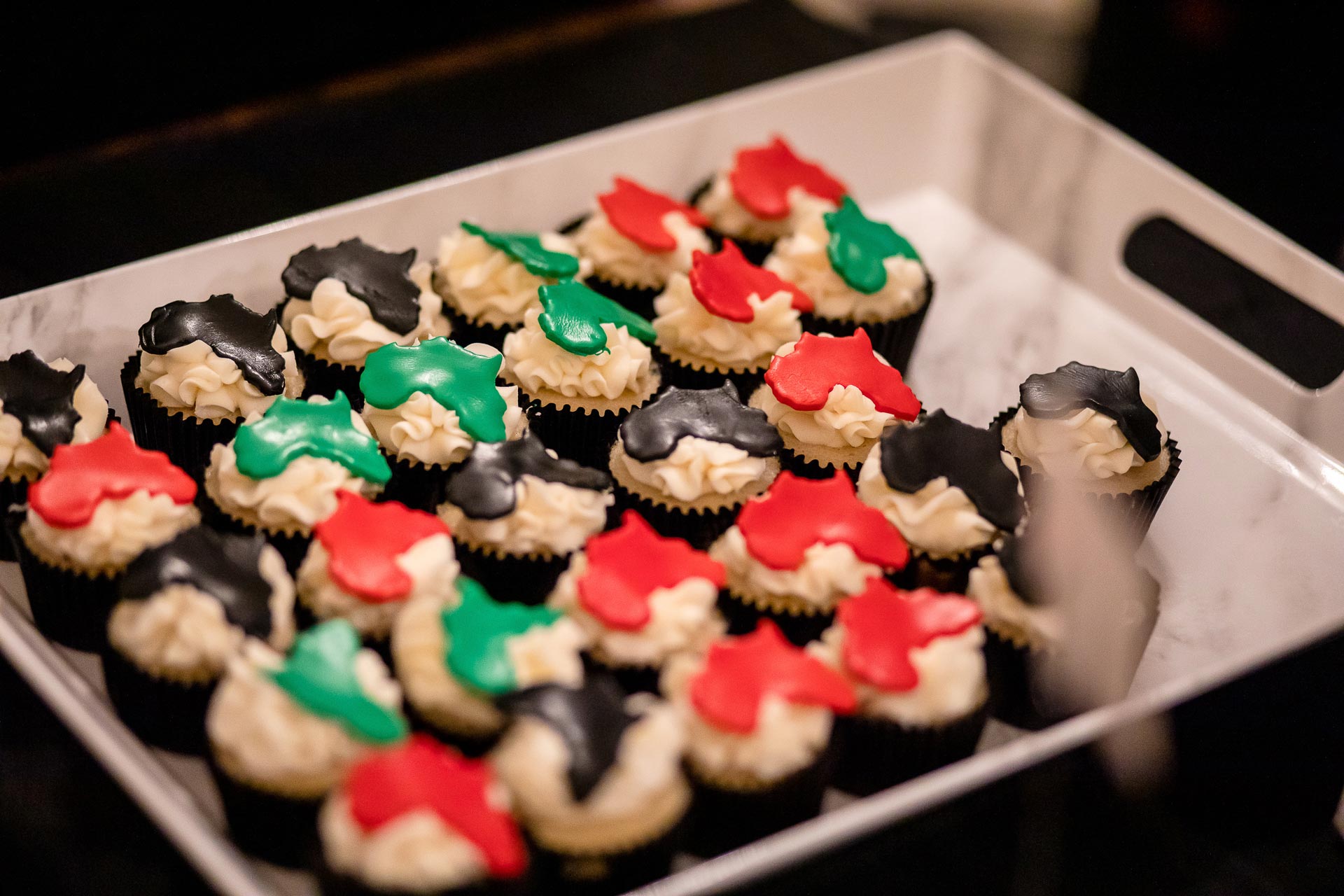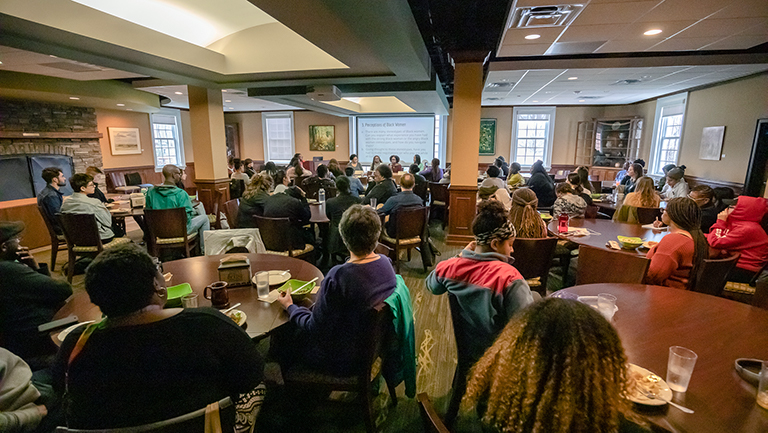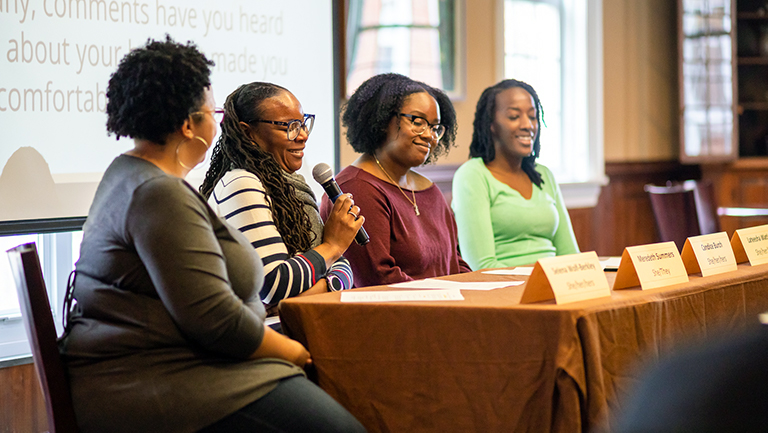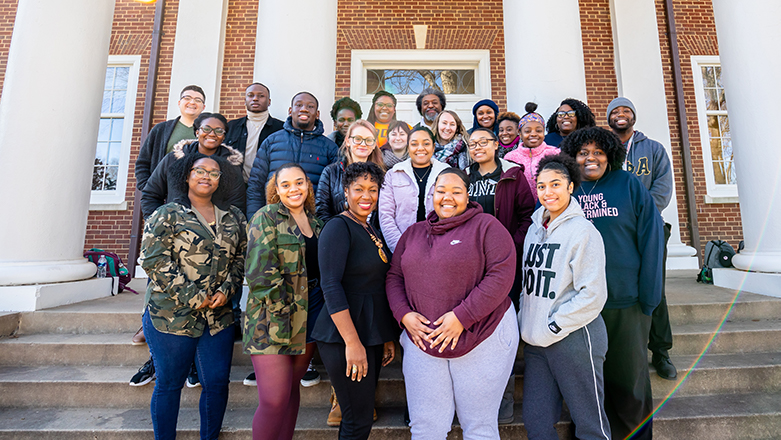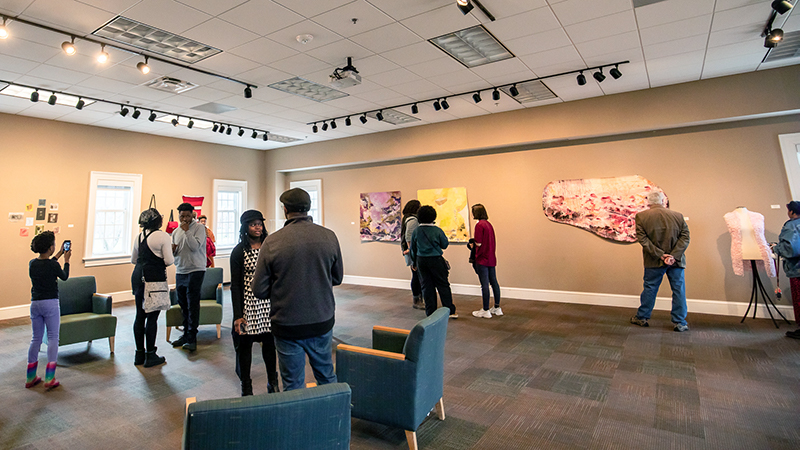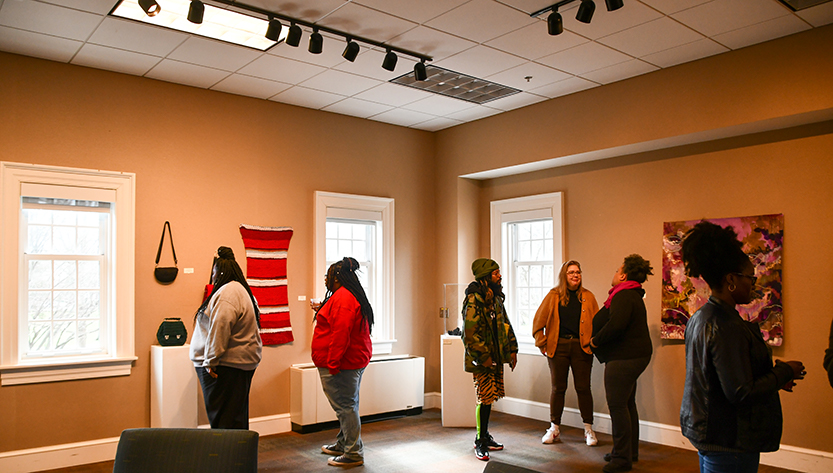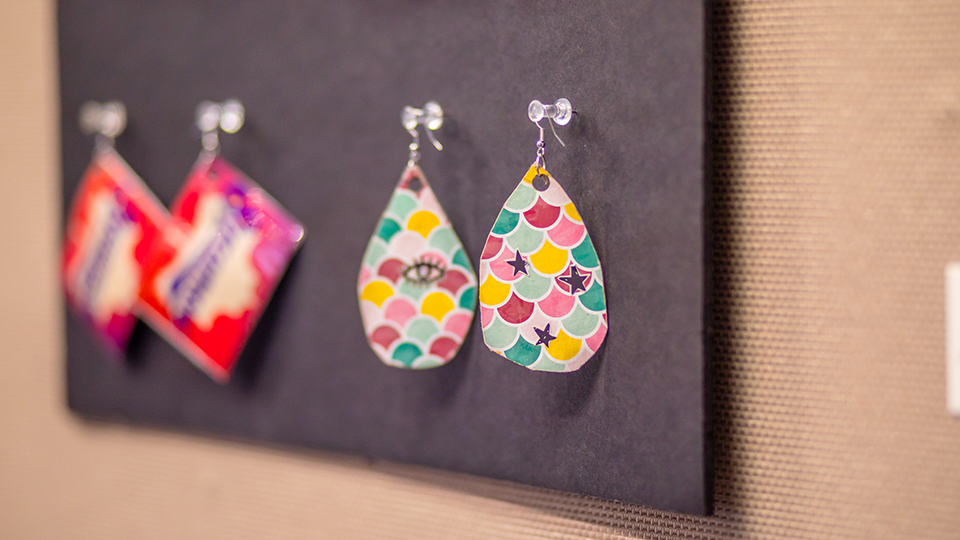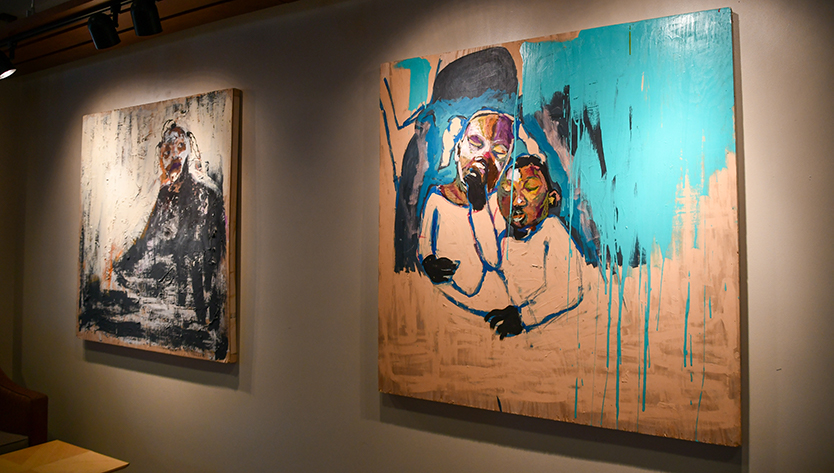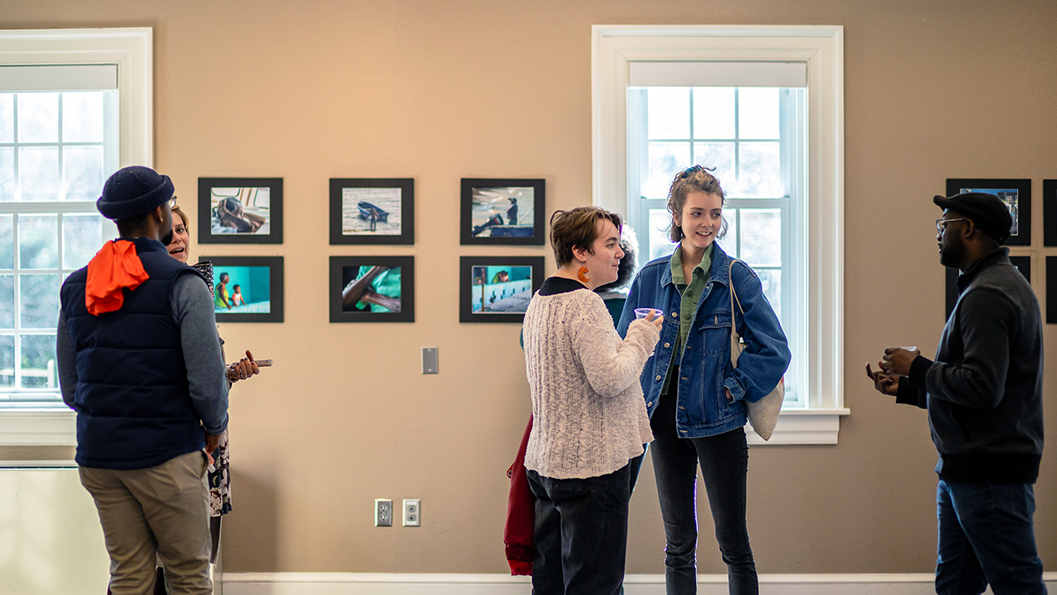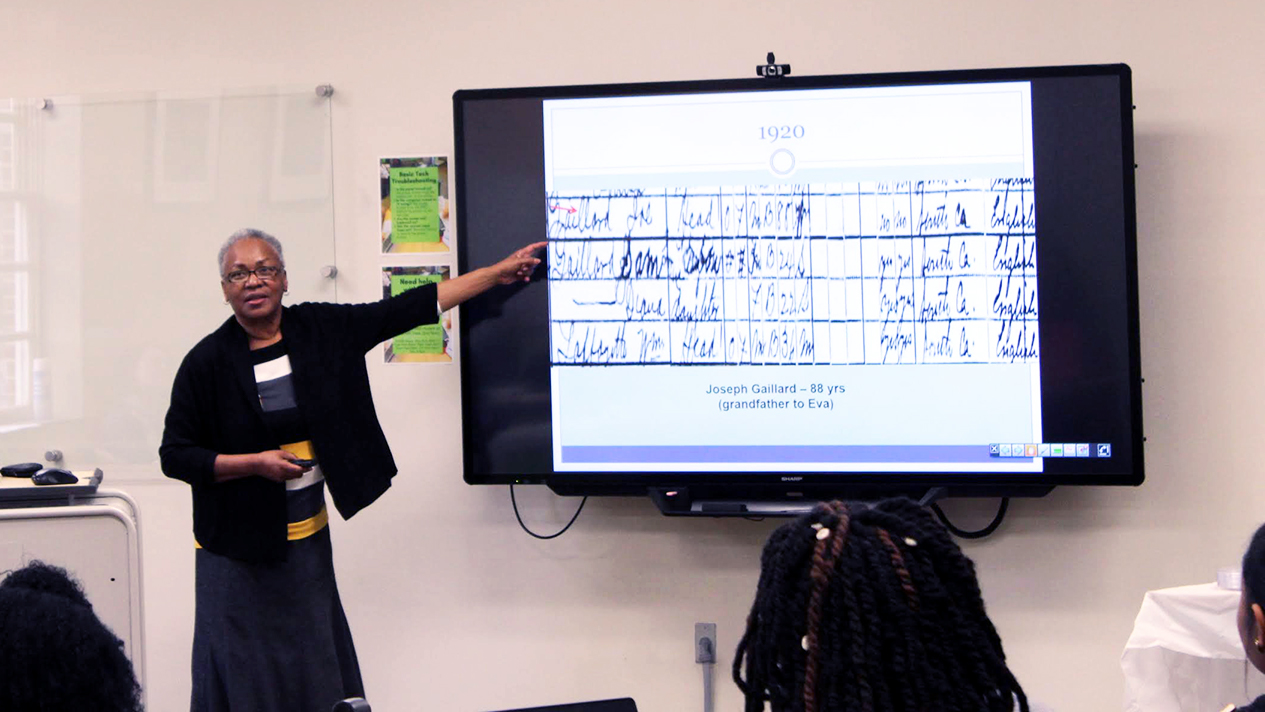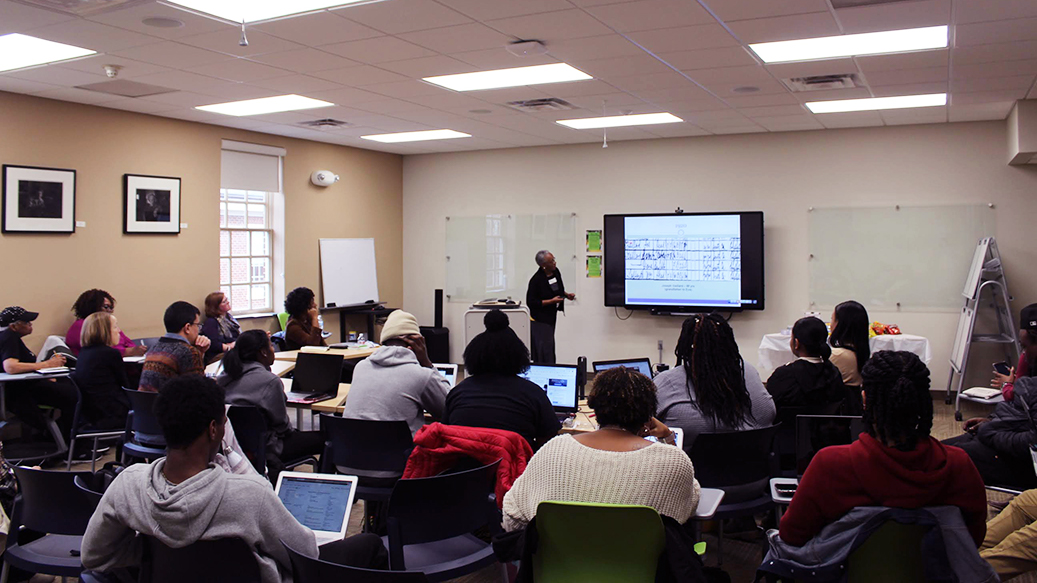 Black History Month programming kicked off on Wednesday, Feb. 5, 2020, with a variety of lively performances in Dana Auditorium, including dramatic presentations, a step show, a gospel ensemble, the annual fashion show, and special guests, the N.C. A&T Cold Steel Drumline. Guilford will host a number of events throughout the month, from Black Student Union talks and guest speaker panels to a trivia game show and the All Black Everything Symposium.
---