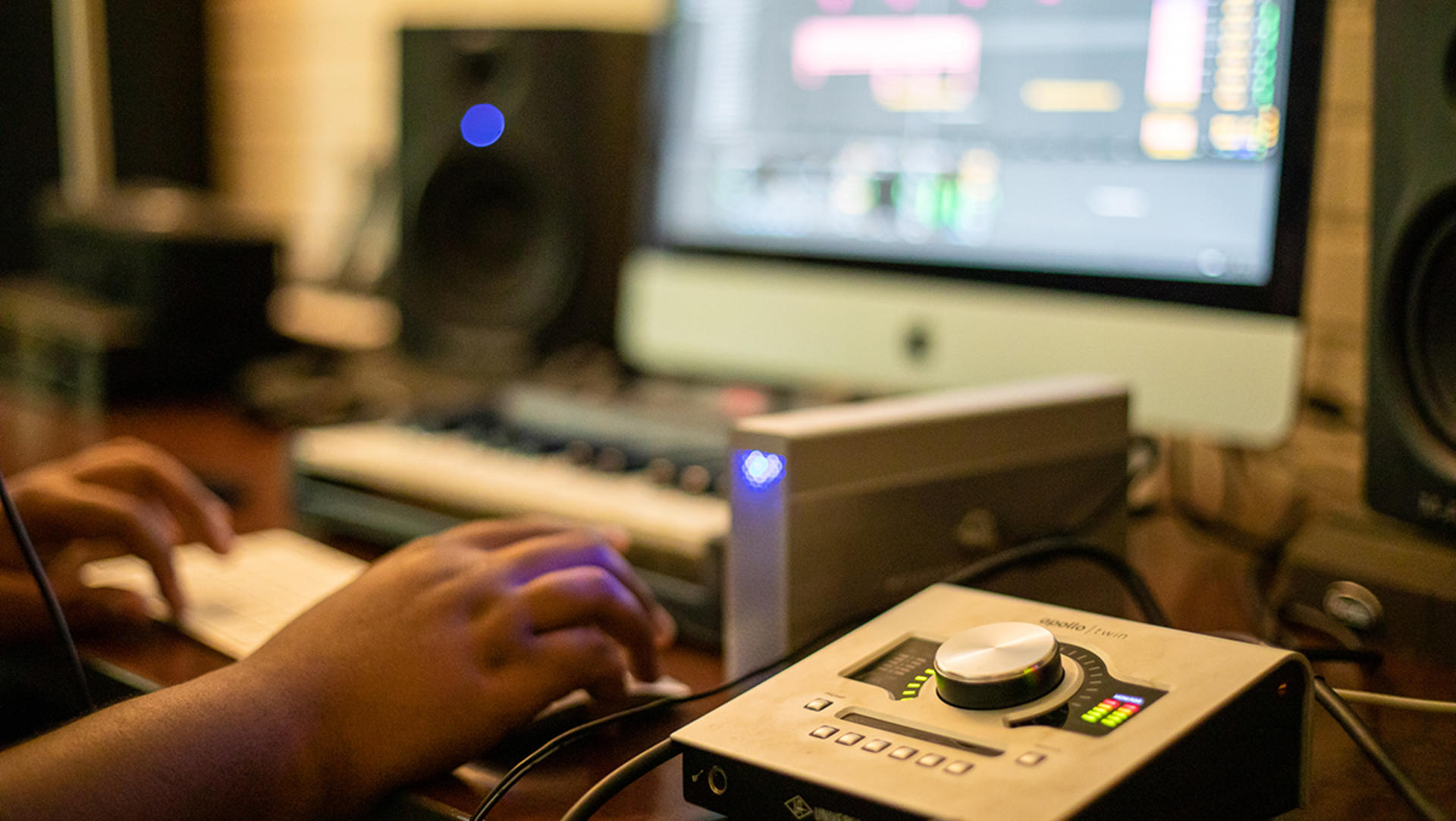 "We've wanted to offer this kind of track for years and wanted it to specifically happen in partnership with the best program in our area, GTCC's Entertainment Technology," says Kami Rowan, Professor of Music. "We're lucky to give our students the opportunity to study music academics on our campus and recording on GTCC's campus. This is an exciting trajectory for our students and extremely relevant to their current interests."
Students pursuing the Recording Track will work with GTCC's renowned faculty and take classes in their cutting-edge facilities, where they will learn skills in recording, mixing, and editing in both live and studio sessions. The GTCC Larry Gatlin School of Entertainment Technology's $9 million facilities include a 66,000-square-foot space with five state-of-the-art recording studios and an outdoor amphitheater.
"We've been working on creating this track for about seven years. We met with folks from GTCC to discuss this exchange and put our minds to building this from ground up," Kami says. "Last fall, with the introduction of the Edge, we introduced this track. It was approved by the Curriculum Committee and now by the full faculty."
Guilford students enrolled in the track will take four classes at GTCC: Recording I, II,  III, and Electronic Music. There are currently seven students in the program, with the first set to graduate in spring 2020. GTCC students who have received their AAS in Entertainment Technology will also have the opportunity to transfer to Guilford to complete their four-year degree.
"We're thrilled that GTCC's Entertainment Technology program and Guilford College have partnered in the development of the new Recording Track. The most exciting news will be what lies ahead as our two programs continue to grow in the unity of educating the next generation of leaders. Our joint success will be best acknowledged in the lives and careers of our students," says Jacob Danieley, Associate Professor, Entertainment Technology, GTCC.
About 20 Guilford students and alumni have albums on Spotify, Soundcloud, Apple Music, and other platforms, with one alum receiving a Grammy nomination in 2019. This program will further open many doors for students who want to work as producers and musicians.
Have you always dreamed of working in the music business? Gain hands-on experience in the recording industry in Guilford's Music Department! Schedule your personalized visit to Guilford today to learn more.
---