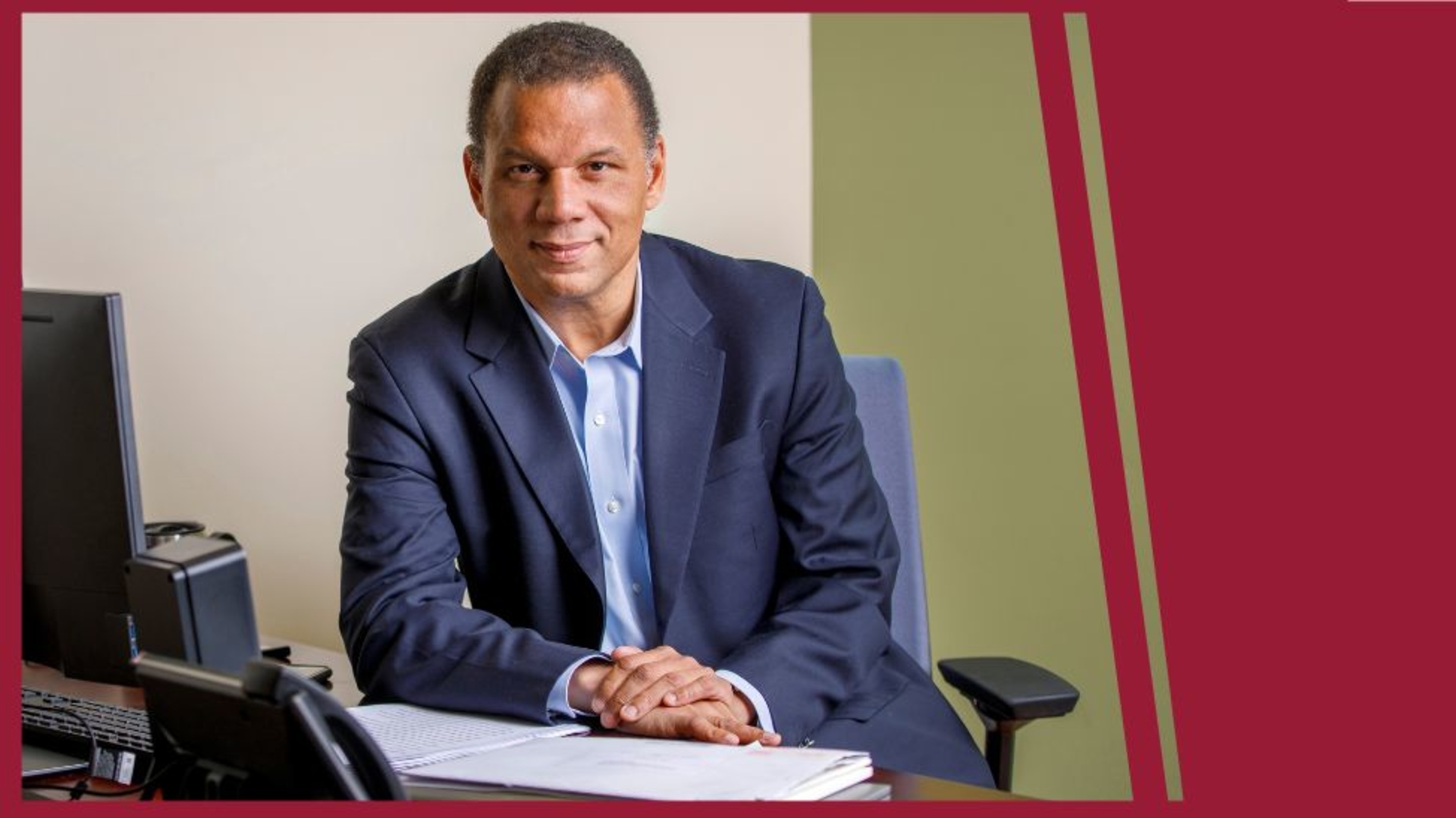 Guilford and North Carolina for Community and Justice have long partnered in efforts to build equitable communities in Greensboro and the state.
President Kyle Farmbry is a new member of the board of directors of North Carolina for Community and Justice (NCCJ of the Piedmont Triad), whose mission is to build more compassionate and equitable communities across the state.
Kyle is no stranger to NCCJ, whose founding as a national organization dates to 1927 and 1937 locally. Growing up in Philadelphia, he participated in the organization's Anytown, a youth leadership camp that builds on the NCCJ's mission of fostering inclusivity and compassion in communities across the country. He was also a member of the group's board of directors in San Diego when he taught at San Diego State University.
"I think when you look at Guilford and NCCJ, there's a lot of alignment between the two organizations in terms of what we believe in and our goals," says Kyle. "If you look at the types of students Guilford attracts, it's very much a student who is socially aware of the world around them and a desire to make their world more equitable and just. So I'm looking forward to this partnership to see what we can do together."
Ivan Canada, executive director of NCCJ of the Piedmont Triad, is excited about Kyle joining the board. NCCJ and Guilford have been partners on several projects, most recently last spring when more than 200 high school students gathered at Guilford for a leadership conference. And the College has a long-standing history with NCCJ, including participation by students in Anytown.
"It's great to have Kyle coming on board and for us to find ways to continue deepening the relationship we have with Guilford," says Ivan. "The fact that he's leading a college whose values are very closely aligned with NCCJ is really something to get excited about."
 
---