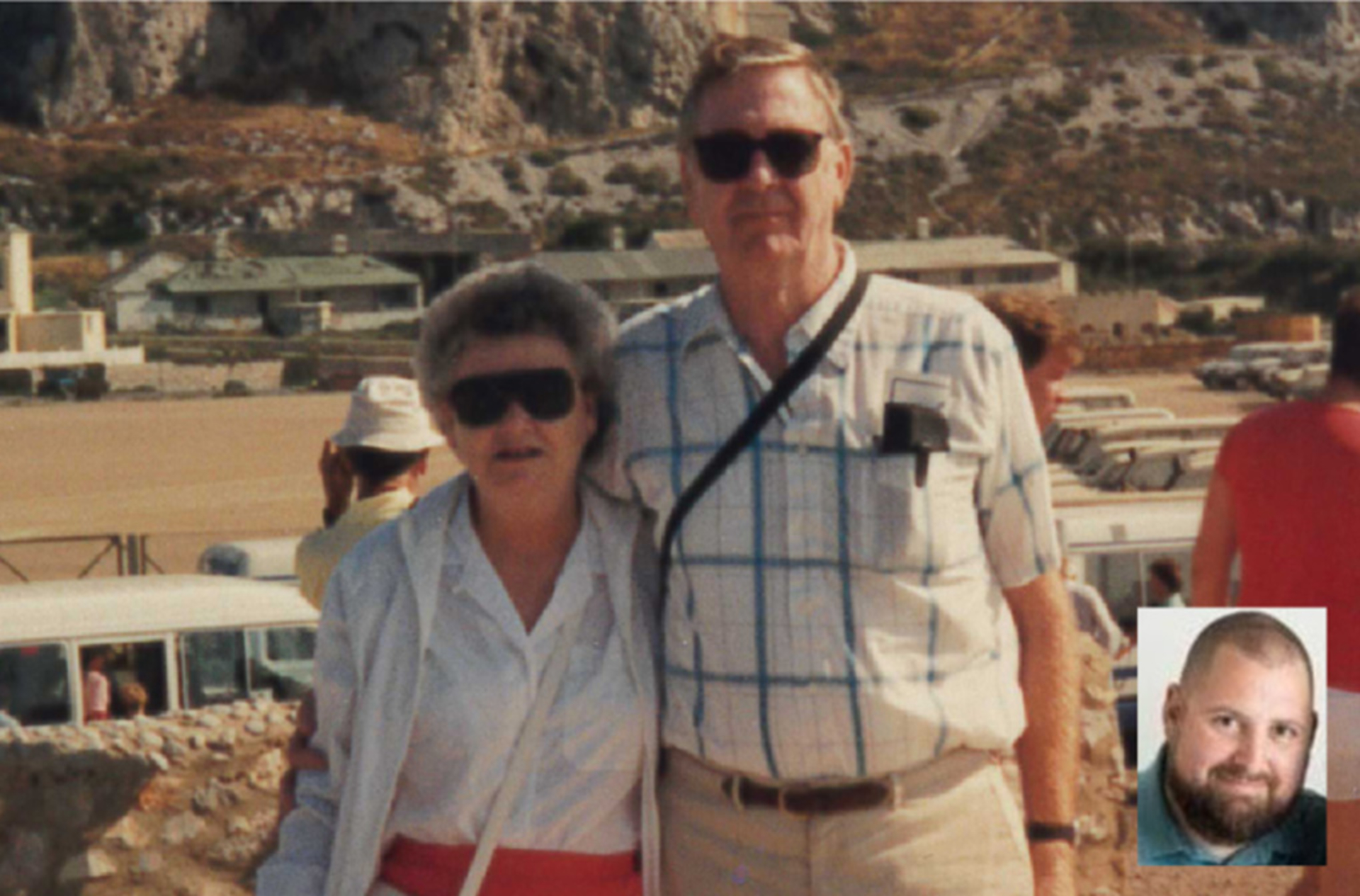 William and Myrtle Pickard never set foot on Guilford's campus. But stories passed on by Zac Apple '10 convinced the couple to give $3.7 million to the College.
In a life that stretched 95 years, Myrtle F. Pickard served with the Red Cross, tutored thousands of elementary school students in Raleigh, and could pick up a pair of knitting needles on Monday and create a sweater for husband William by Friday.
The couple had no children and for most of their 66 years together, they lived a life of modesty, volunteering at schools and hospitals, sharing a used car and wearing jeans to grow a backyard garden together.
The Pickards' biggest luxury in life, says Pam Couch of Raleigh, a niece, was a fondness for travel, and there was no part of the world too remote. Gibraltar. England. Germany. Even when the Pickards moved into a retirement home in 2007 they continued to travel.
William, a retired IRS accountant and auditor, died in 2017; Myrtle, who worked for the state, died in February of this year.
The Pickards had one other interest and that was investing – specifically in bank stocks and bonds. William and Myrtle's shrewd investing and modest ways helped them amass more than $3.7 million by the time she died.
If the size of their estate was a surprise to family members, it was even more surprising where they directed that fortune: to Guilford College, a school neither attended nor ever saw in person.
The bequest is the largest individual gift to Guilford in the College's history, and second largest ever. In 2005, the Corella and Bertram F. Bonner Foundation donated $4.5 million to establish a Bonner Scholars Endowment.
John Wilkinson, Vice President of Administration & Finance and Chief Financial Officer at Guilford, says the bequest will provide revenue for the next three fiscal years to help keep Guilford on sound footing and give the College more time to increase revenues to offset assistance received during the pandemic.
"We are incredibly grateful for this wonderful act of generosity," says LaDaniel "Danny" Gatling II, Vice President for Advancement and Alumni Relations. "This gift affirms to the Guilford community that we are serving our students well, and preparing them to change their part of the world."
The story of William and Myrtle Pickard and their generosity to Guilford is the final chapter in a series of shorter stories – all originating from someone they never met.
Zac Apple '10 played baseball at Guilford before graduating with a degree in Exercise & Sport Science. During his time at Guilford, Zac would often tell his grandfather about his time at the College.
David Hix was a good friend of William and Myrtle. He often shared stories about Guilford with them. With every new story, the Pickards, both of whom graduated from N.C. State University, fell more in love with a college they never set foot on.
It is common for millionaire philanthropists to give to schools that are already well resourced and where they often have a personal connection. Pam says her uncle and aunt were anything but common.
"They always believed smaller schools were the best place to get an education because the class sizes are so much smaller and the personal attention a student gets," says Pam. "I think with every story they heard about Guilford, they started falling in love with the school."
After William died, Myrtle gathered her nieces and nephews, grand nieces and grand nephews, and told them of the couple's intended bequest to Guilford.
"She told us that everyone in the family had their opportunity to make their place in the world and that their money was going to go to this college in Guilford County," recalls Pam. "Everyone agreed and encouraged them to move forward."
Zac didn't learn of the Pickards' gift until the College reached out to him this summer.
He says Guilford's diversity helped him as a teacher and coach after college.
"Not just the diversity on campus but in the classes I took, too," Zac says. "You didn't just learn about geography in a geography class. You learned about the people and the cultures and the impact countries had on those cultures. The diversity and what I learned about other cultures really prepared me to be able to deal with the real world, and acceptance and what I now do as a teacher and with my teammates."
Danny says the money will help the College continue to grow. "We're excited about the transformation a gift like this can bring to the College," he says. "It's a great start to the academic year."
---