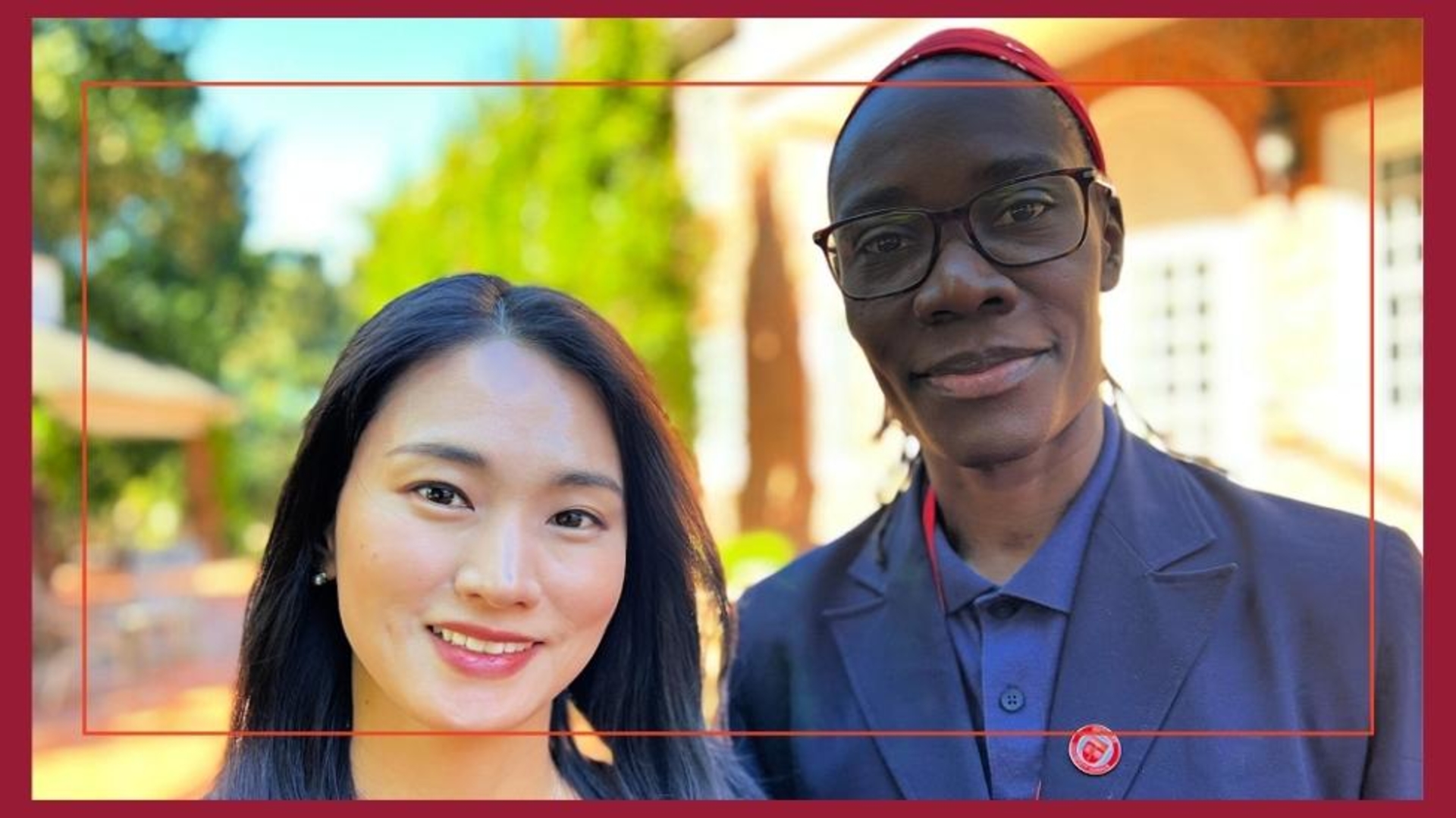 Seulki Lee-Geiller and Valentine A. Lamar of Rutgers University, Newark, are serving as Doctoral Fellows at Guilford College this academic year in a program that was recently established between the institutions.
Guilford and Rutgers, Newark, will jointly support the students' dissertation completion and pedagogical and professional development. They will teach and have opportunities to have scholarly collaborations with College faculty, staff, and students. 
Guilford President Kyle Farmbry was Dean of the Graduate School at Rutgers, Newark, from 2013-19 and a professor in the university's School of Public Affairs and Administration before accepting his current position in January. 
"I am delighted that Seulki and Valentine have joined us at Guilford this year," Kyle says. "They are talented, driven individuals who will make a positive impact on our campus community. We look forward to working with them to our mutual benefit."
Both doctoral students became acquainted with the College earlier in the year when they participated in the inaugural Guilford Dialogues conference, focused on economic inclusion. 
Seulki is pursuing a Ph.D. in Global Affairs. She earned a master's degree in Development Administration and Planning from University College London in 2015 and a bachelor's degree in Political Science and Economics from Sookmyung Women's University in Seoul, South Korea, in 2012.
Valentine is pursuing a Ph.D. in Public Administration. In 2016 she earned an MPA in Public Policy from the University of Missouri, Columbia, where she achieved a graduate certificate in Global Public Affairs and took graduate-level journalism courses. She completed a bachelor's degree in Economics and Geography at the University of Nairobi, Kenya, in 2006.
For the program, Guilford provides housing, office workspace, and faculty mentorship, and Rutgers, Newark, provides funding for the students to be in residence through its Dean's Dissertation Fellowship.
---