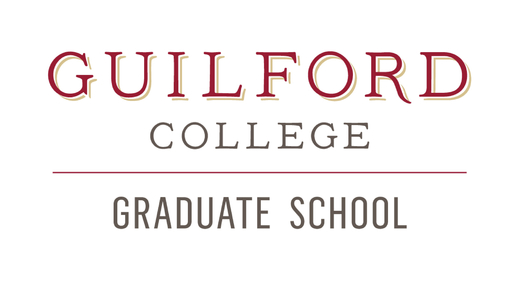 SACSCOC is the body for the accreditation of degree-granting higher-education institutions in the Southeastern states and Texas. Its stated mission is "to assure the educational quality and improve the effectiveness of its member institutions."
These newly approved programs, in addition to the existing Master of Criminal Justice (MCJ), form the Guilford College Graduate School.
According to Provost Maria Rosales, approval by the accrediting organization means that "students can begin experiencing these carefully designed programs this fall, to further develop their skills and knowledge to become ethical and effective professionals."
Both the MBA (32 credits) and the MISM (32 credits) can be completed in 12 months. They are synchronous, online programs featuring HyFlex learning — a combination of scheduled, in-person, remote and recorded activities. This design gives students greater control of their schedules, yet it still emphasizes interaction with program faculty.
The first cohorts of students for each program will begin in August, and the Office of Admission continues to accept applications for the MBA and the MISM, as well as the MCJ.
Approval by SACSCOC comes following several years of preparation and internal approvals granted by the College's curriculum committee, faculty, and board of trustees. Following internal approvals, a formal request to SACSCOC outlining the benefits of each new master's program was submitted in December 2021. 
These programs build upon successful undergraduate Business and Sport Studies programs currently offered at the College. They provide high quality, engaging master's level learning opportunities for Guilford alumni, as well as students who have earned a bachelor's degree from other accredited institutions of higher learning.
About Guilford College: Guilford College is a nationally distinguished liberal arts school in Greensboro, N.C. Empowering students to design a personalized education focused on their interests and passions, Guilford emphasizes real-world learning for every student, every semester. Established in 1837, Guilford is the only Quaker-founded college in the Southeast. The principles of our founders are reflected in the College's seven Core Values: community, diversity, equality, excellence, integrity, justice, and stewardship.
For more information about the Guilford College online MBA and the online Master of International Sport Management, please visit the Guilford College Graduate School webpage. You can also contact the Office of Admission at 336.316.2100 or admission@guilford.edu to schedule a phone interview or campus visit.
---