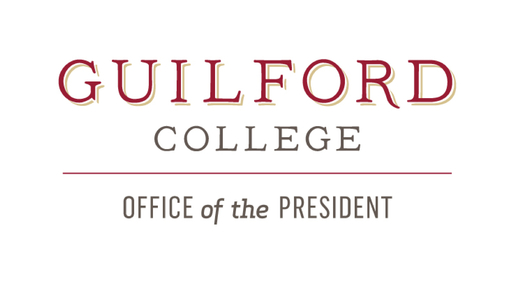 I am very excited, as I am sure you are, to see our campus coming back to life, full of the sights and sounds we all know are hallmarks of August at Guilford. As we continue to prepare for this important time of year, I want to share additional information on COVID planning so we can keep our community as safe and healthy as possible in the face of rising COVID trends in our area.
Mandatory Testing for Faculty, Staff, and Affiliates
Before the beginning of classes, we are asking all members of the Guilford community to be tested for the coronavirus. Only faculty, staff, and affiliates who will be on campus at any point in the fall semester are required to participate in this testing. We will have testing opportunities on campus in the following schedule:
Friday, Aug. 13; Sunday, Aug. 15
8 a.m. to noon and 1 to 3 p.m.
Monday, Aug. 16; Tuesday, Aug. 17
8 a.m. to noon and 1 to 5 p.m.
Please know that the 8 a.m. to noon timeframe overlaps with students moving into on-campus housing, so there may be a longer line during that block.
If you are not able to attend on-campus testing, here is a website from the N.C. Department of Health and Human Service that can provide you with testing facilities. Please send your result to covidscreening@guilford.edu.
Announcing New Co-chairs of Health and Safety Task Force
As part of our continuing updates on COVID preparation, I want to share the news that Kyle Dell and Steve Mencarini, deans in our Provost's Office, will be the new co-chairs of Guilford's Health and Safety Task Force.
For those new to campus, the Health and Safety Task Force is a key group at Guilford, assembled with the sole goal of promoting operational responses to COVID, coordinating and building policy responses and modifications, and sending major recommendations to me and the Cabinet for consideration. With COVID transmission rates and community outbreaks extremely well-managed during the past year and a half, the Task Force has been a model of effectiveness and scientifically based decision making that reflects the best of our heritage at Guilford College.
I also want to take a moment and express my gratitude to Jermaine Thomas, our Director of Public Safety, who has undertaken the herculean task of chairing the Task Force since the beginning of the pandemic. Jermaine provided critical leadership during even the most stressful moments on campus, and I know everyone who has worked with Jermaine has expressed tremendous respect and admiration for his approach. Jermaine will continue to serve as a member of the Health and Safety Task Force with Steve, Kyle, faculty, staff, and students. I thank each member of the Task Force for their continued support of the many needs of our community as we look forward to our third academic year with COVID.
Regular Communication from the Task Force
I have asked Steve and Kyle to return to the practice of providing the community with updates each week on COVID status and responses. These weekly updates were important to keeping our campus healthy this past year and they will be valuable in the weeks and months ahead. Please look for these weekly messages each Thursday, as well as any urgent updates as needed.
Even as we make progress from the most severe impacts of COVID at Guilford, I want to reiterate my call for every member of our community to get vaccinated as soon as possible. This continues to be the best approach to limiting the spread of the disease as well as mitigate its most serious health threats to individuals. As I mentioned in an earlier announcement, like many organizations and companies around the country, Guilford will begin implementing a vaccination requirement for all members of our community as soon as full FDA approval is announced. Although Guilford is already requiring wearing a mask indoors for all (vaccinated and unvaccinated), Guilford County government has announced an indoor mask order for all individuals beginning at 5 p.m. Friday, Aug. 13. With this news, and in light of our College rules, I hope all members of the campus community will take masking as seriously as possible. If we can continue to make progress toward limiting the impacts of COVID on campus this year, I know we will be able to enjoy more of the important social and educational events at the heart of our College in community with one another.
Thank you all and I look forward to seeing you around campus in the weeks ahead.
Sincerely,
Jim Hood '79
Interim President
P.S. Don't forget Opening Meeting for all faculty and staff at 9 a.m. Friday morning in Dana. Continental breakfast begins at 8:30 a.m. in the lobby. Live streaming will be available for the meeting. For the link, please contact Meredeth Summers or check your inbox for the emailed version of this message.
---