Get Your Feet Wet and Your Hands Dirty
Travel the world as you study the earth. As a Geology and Earth Sciences major, you can attend field studies programs in locations including Bhutan, Australia and Costa Rica. Or sign up for summer and semester programs led by Guilford faculty in Tanzania, Ecuador, the Galapagos Islands, Munich and Italy.
Head west to states including Colorado, New Mexico and Utah to satisfy the summer field requirements for those completing a B.S. degree in Geology. You'll attend a field camp at an accredited university to hone your observational and analytical skills and to use your knowledge gained in upper level geology courses. Some students choose international field camps held in Canada or Ireland; additional opportunities to study in places including Argentina, Turkey and Africa are also available.
You'll also get a chance to pursue undergraduate research, either as an independent study crafted in collaboration with a professor or as a senior thesis. Students often present their work at the annual Guilford Undergraduate Symposium, as well as at regional and national professional meetings.
Graduates have attended prestigious programs at Duke, Virginia Tech and the University of Washington to study paleontology, economic geology, hydrology, coastal environmental management and natural disaster management. They have also built careers in environmental law, non-profit advocacy and teaching, as well as in environmental consulting, petroleum and mining industries, city resource management, water quality assessment, geologic mapping and geographic information systems.
Major/minor requirements and course descriptions are available in the online version of the Guilford College Catalog. Use the keyboard shortcuts Control F for PC or Command F for Mac to search the document for your program.
Hands-on Learning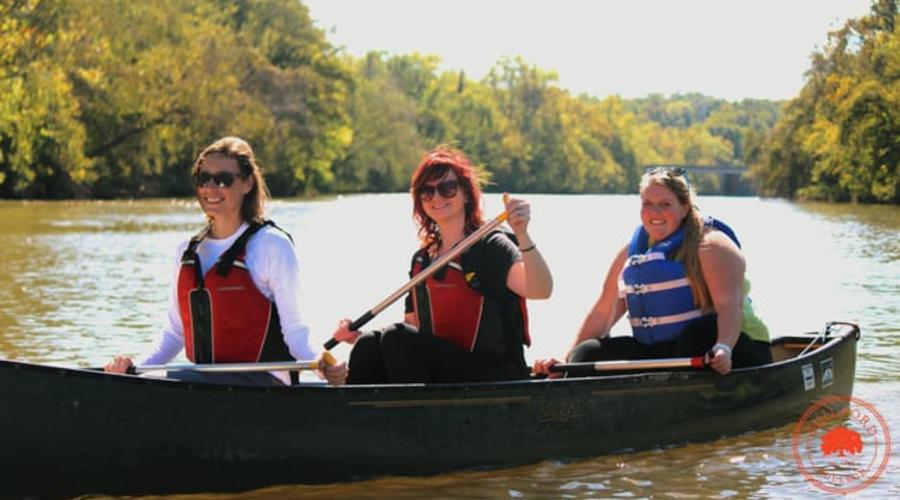 Getting Their Feet Wet
Getting Their Feet Wet
Guilford College Geology students learned about pollution by visiting the site…
Geology and Earth Sciences majors have expanded their professional networks through valuable internships at the following:
National Park Service
Piedmont Land Conservancy
Environmental monitoring companies
Sierra Rutile mining company in Sierra Leone
Environmental consulting firm in Greensboro
Project on fossil gastropods in Florida quarries
Paleontology museum in Philadelphia