Innovating with Information
Acquire highly marketable knowledge and skills that are needed just about everywhere — from small businesses to Fortune 500 companies — as a Computing Technology and Information Systems major or minor.
All CTIS students take foundational courses in computer programming and management information systems; an advanced core with Database Systems (introducing modern data storage techniques using relational databases), Operating Systems (principles and applications of how these key technologies work); and a capstone course in which students apply their learning to a project of their interest.
Each CTIS student focuses on either Information Technology or Information Systems. The Information Technology track focuses on the application of computing hardware and software. Networking Computers introduces students to network architectures and telecommunication protocols, while Advanced Computer Programming gives deeper practice with modern programming practices.
The Information Systems track focuses on the management of information technology in businesses, organizations and the community. E-Business explores the application of computer technology to commercial transactions between businesses and consumers. And Systems Analysis and Design explores the process of information system formulation and development in an organizational setting.
Majors delve deeper into computing topics or explore the connections between computing and other disciplines such as art and mathematics.
College Catalog
For more information about courses for the Computing Technology and Information Systems Department, visit the online, searchable College Catalog. In addition to the Undergraduate Catalog, information includes academic department and major information as well as academic regulations and resources; admission standards and requirements; and tuition, fees and financial aid information.
Hands-on Learning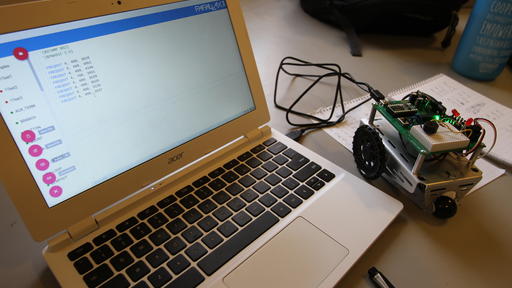 Students engage in hands-on learning throughout the entirety of the CTIS program, both inside and outside the classroom, including course and capstone projects, internships, etc. CTIS students have performed internships at Gilbarco Veeder-Root, Facebook Girls Who Code, Bon Secours Health Systems, OSIsoft and ViForce.