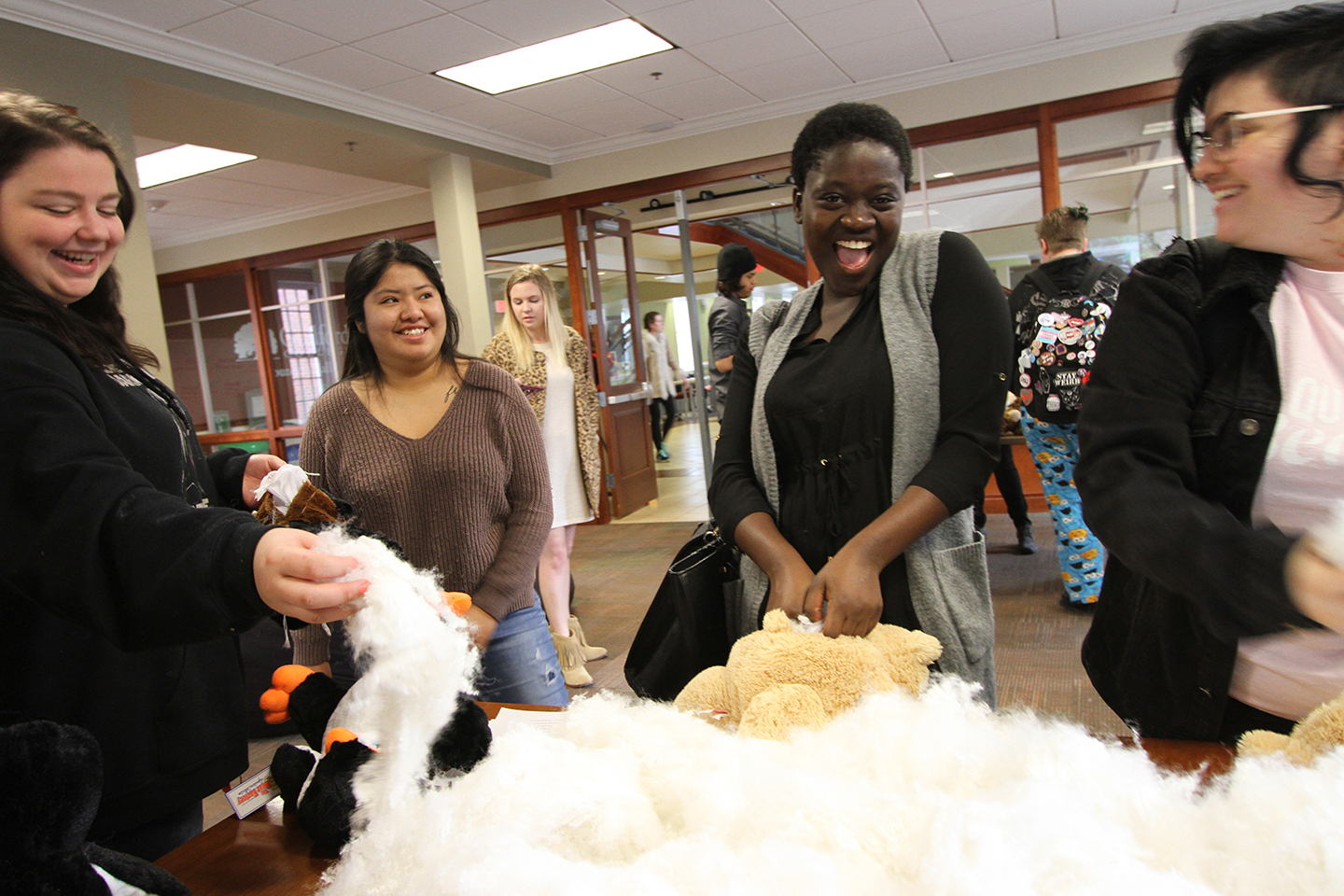 Students making toys at the Stuff and Plush event for Guilford LOVE.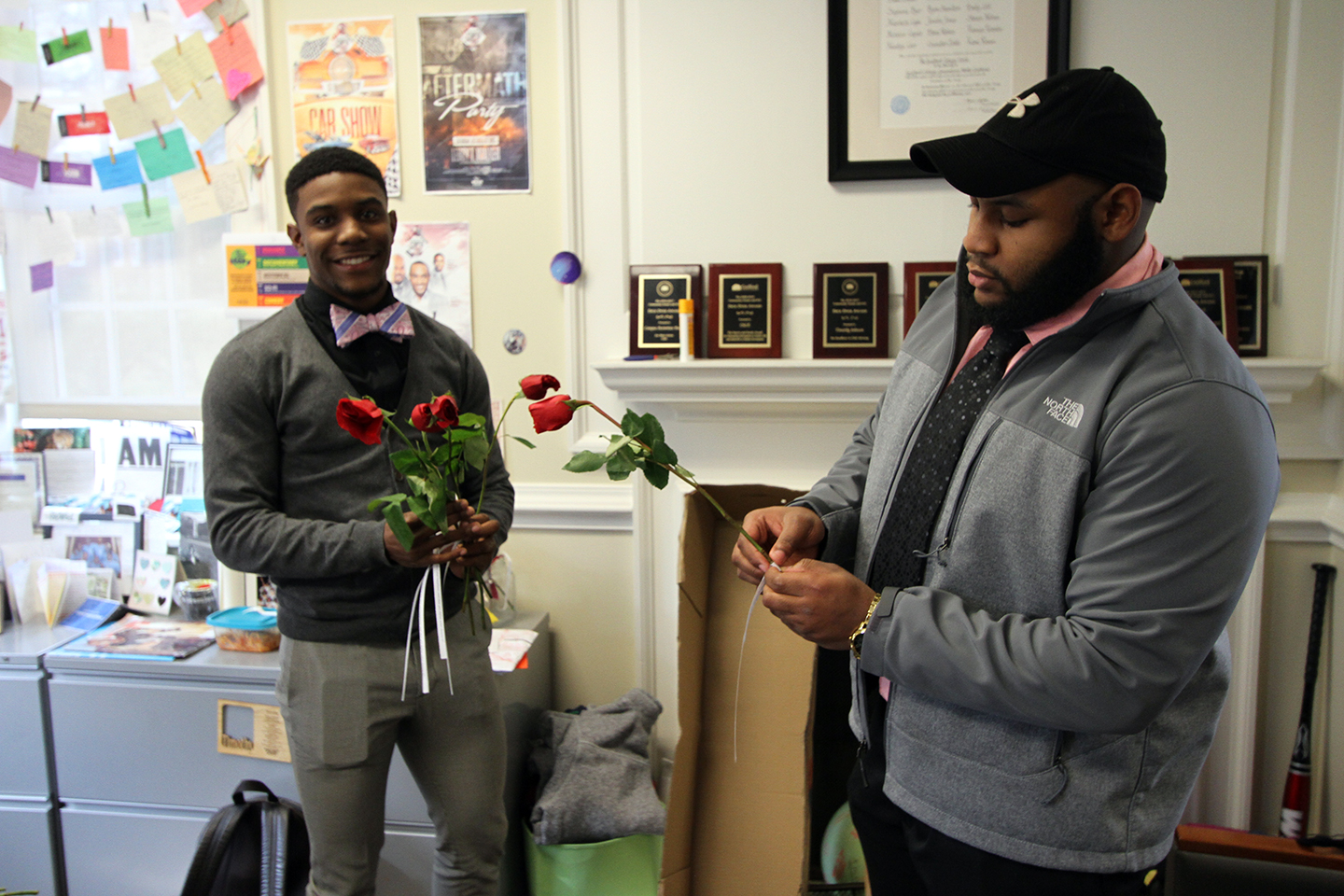 Members of Brothers Doing Positive pass out roses.
Interfaith Community Coordinator Asher Kolieboi offers an Ash Wednesday blessing to a student.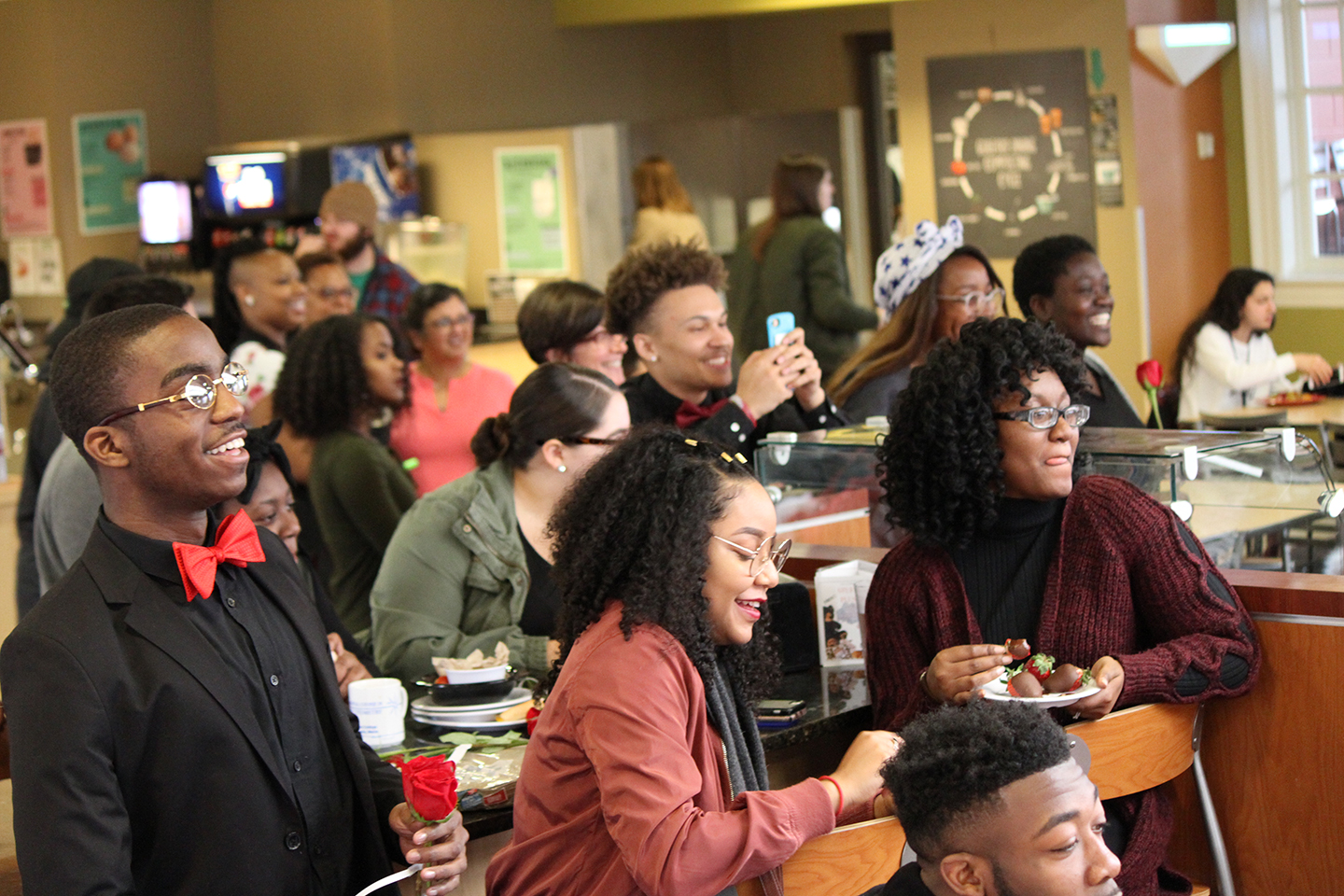 Students watch the rap battle in the dining hall.
Director of Student Leadership and Engagement Tim Johnson (left) and Vice President for Academic Affairs and Academic Dean Frank Boyd pause for a selfie during their Guilford LOVE rap battle in the dining hall.
Faculty and administrators join in the fun down by the Campus Lake.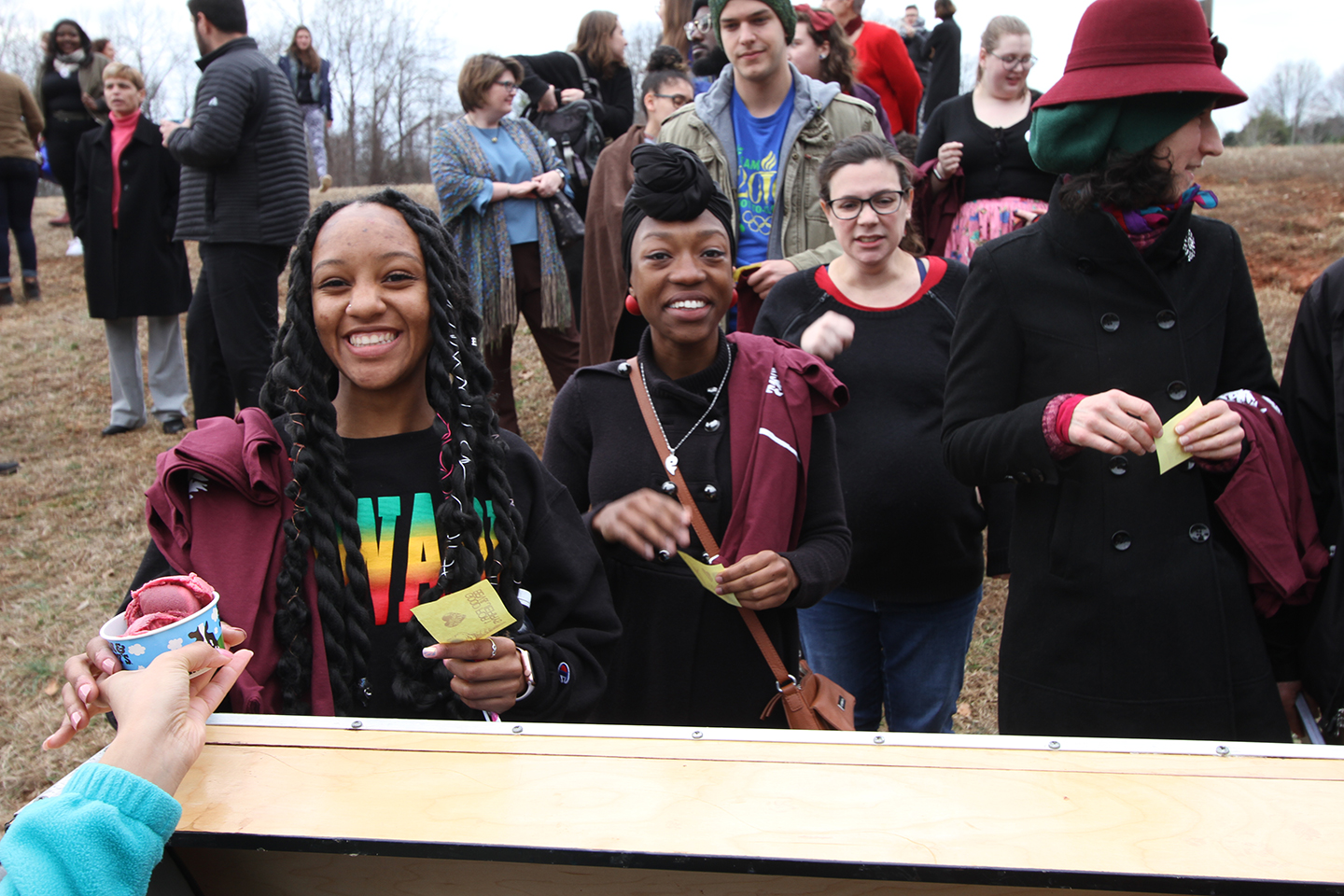 Free Ben and Jerry's ice cream was a tasty treat, even on a cold day. There was lots of LOVE to keep everyone warm!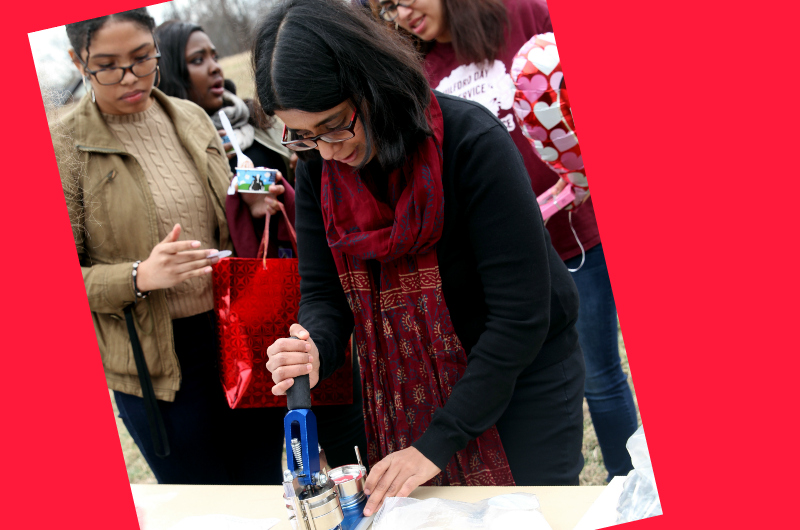 Students participate in events by the Campus Lake.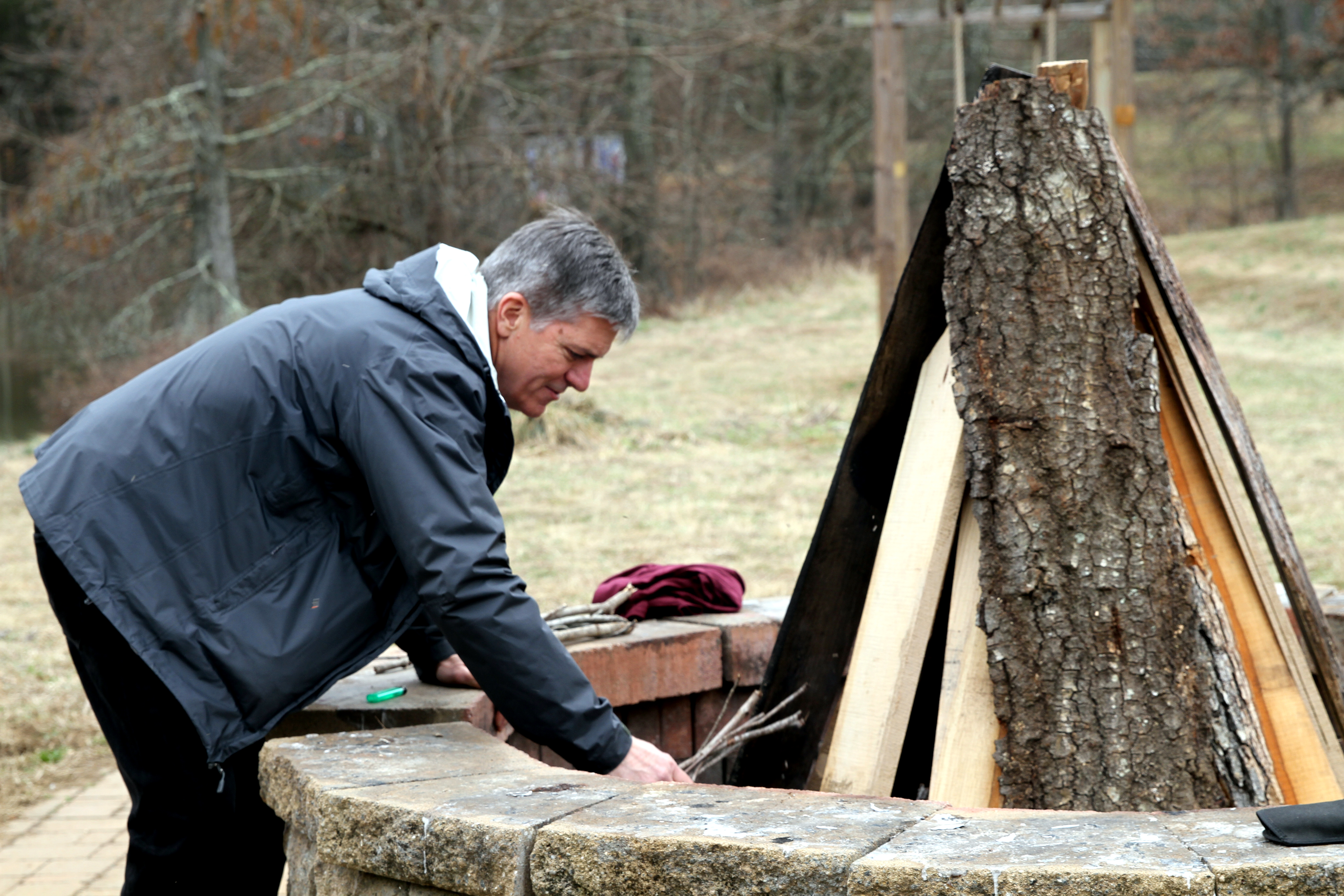 Once the bonfire was roaring, thanks to help from Professor of English Jim Hood, there were marshmallows to toast.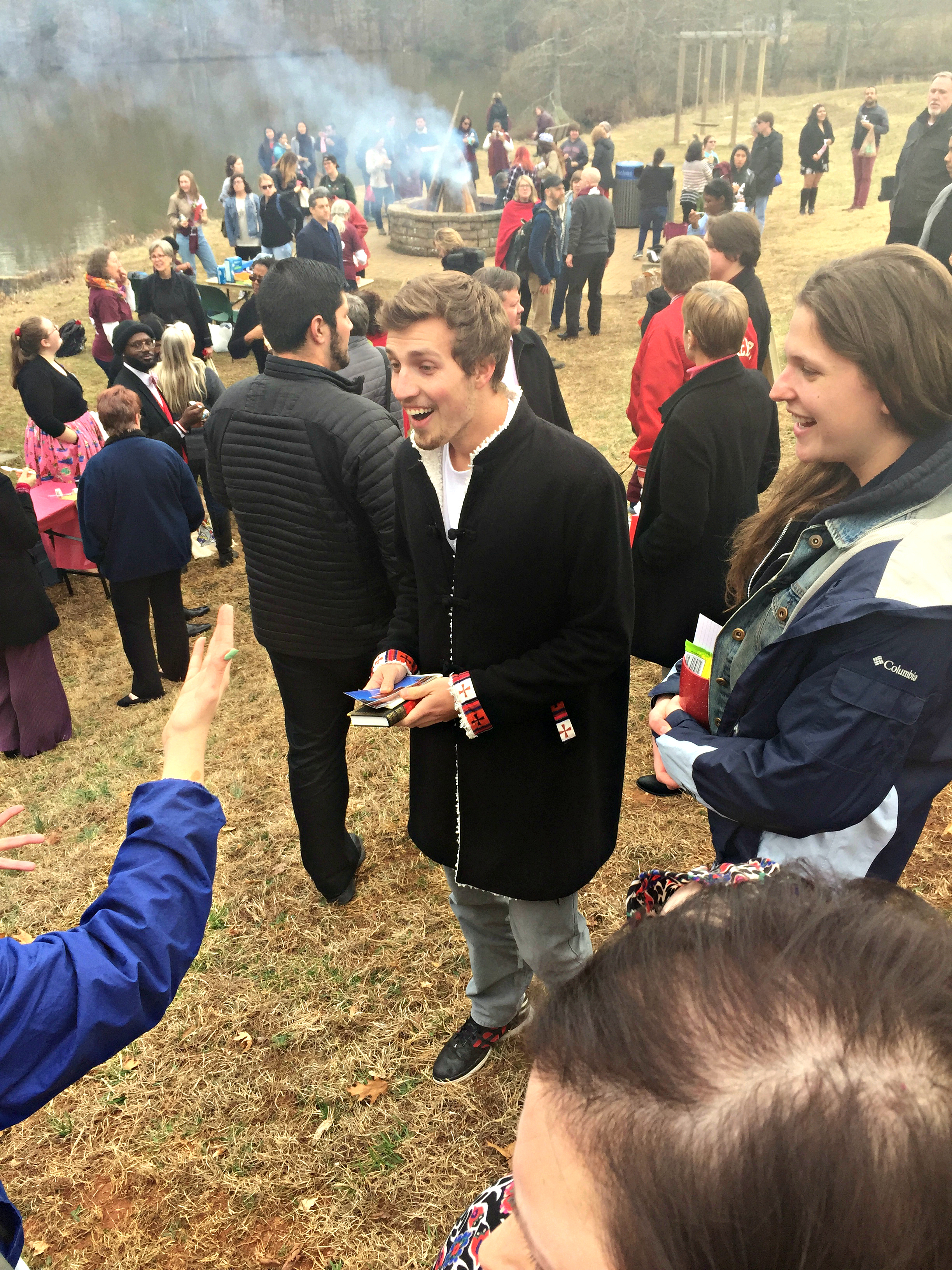 The Guilford LOVE event was a great time to catch up with friends from across campus.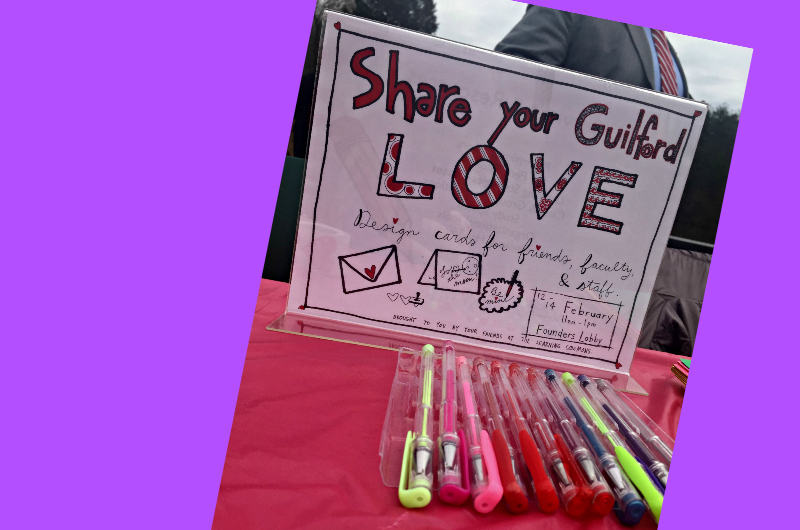 Everyone was encouraged to share their Guilford LOVE!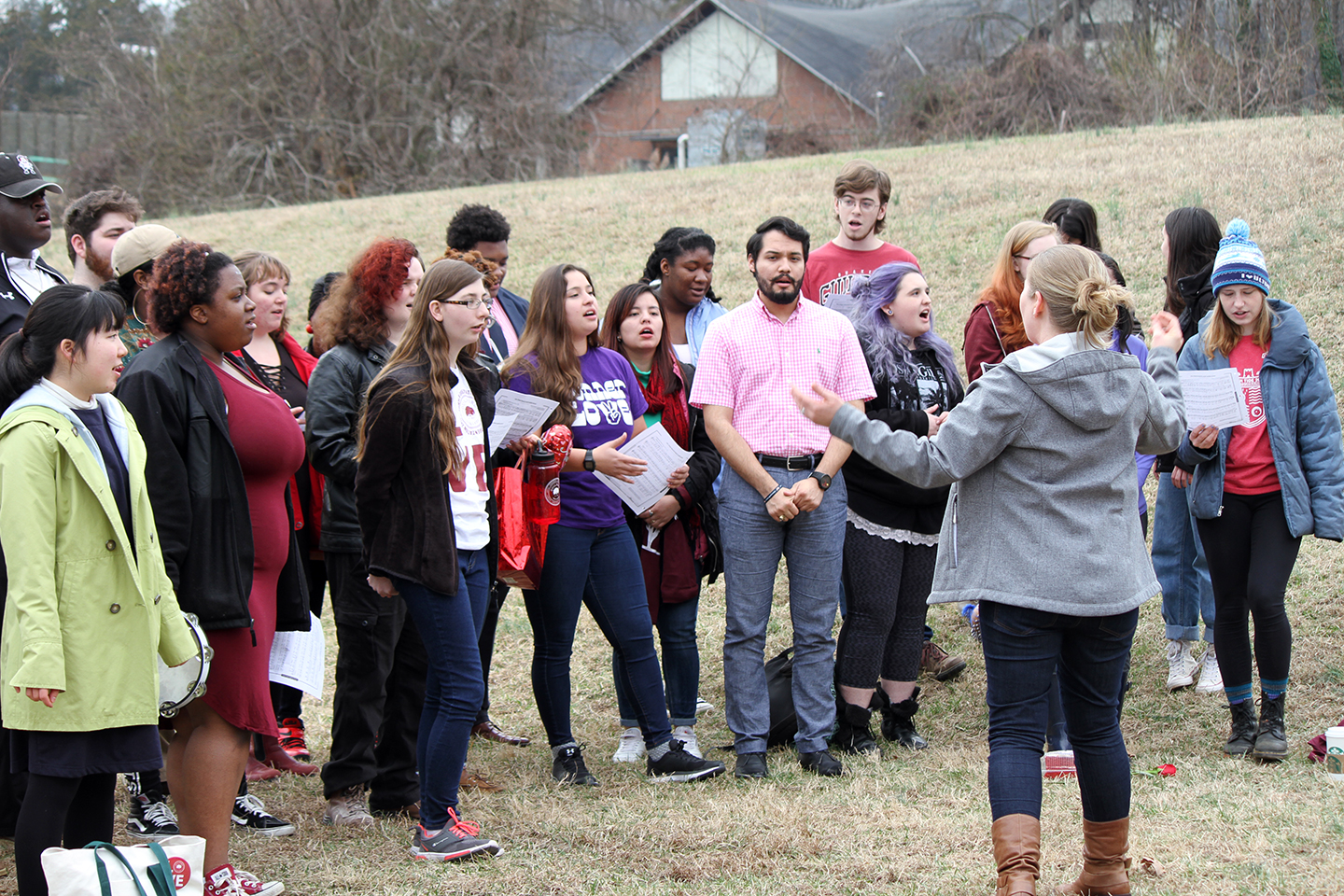 Guilford's LUMINA Treble Ensemble and members of the Guilford College Choir, led by Associate Professor of Music Wendy Looker, led the crowd in a song, performed as a round, inspired by the Beatles.
Students enjoy the activities by the Campus Lake.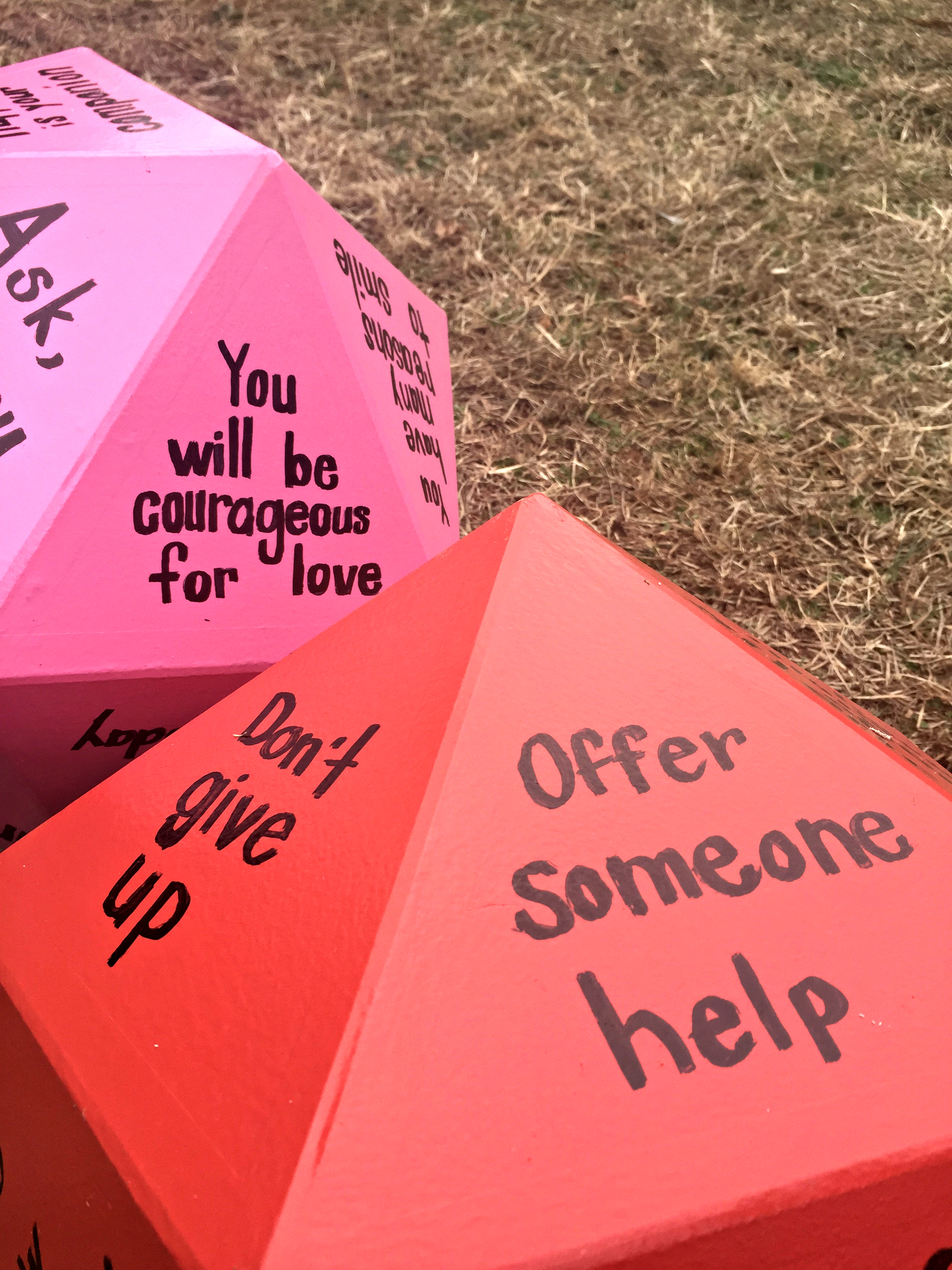 Words of encouragement were everywhere you looked!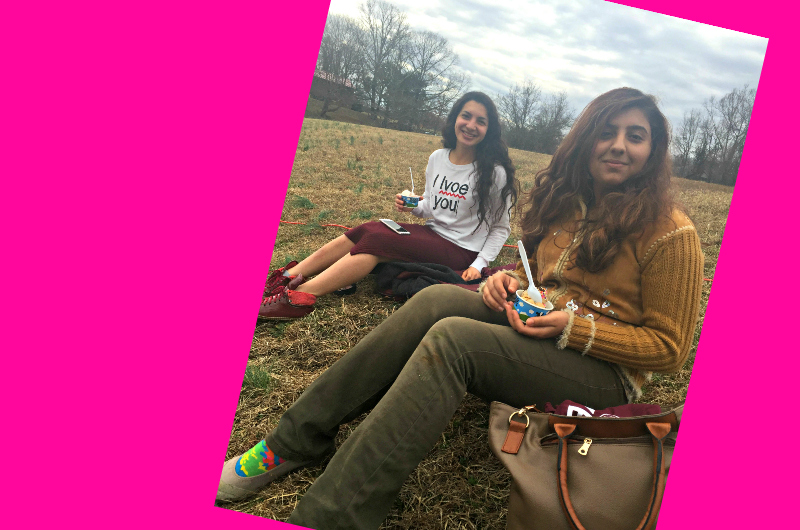 The Guilford LOVE event was all about community, loving one another, and spending Valentine's Day together with those you care about!











The campus was feeling all the good feelings on Valentine's Day because of an afternoon of activities planned for the first Guilford LOVE event, the first community event of the spring semester. There were roses, a rap battle and secret valentines, as well as snacks, games and crafts down by the Campus Lake. A bonfire kept everyone warm, and entertainment from groups including LUMINA treble ensemble put a smile on everyone's face!
Photos by Amber Hurst '20 and Michael Crouch '10, '12
---