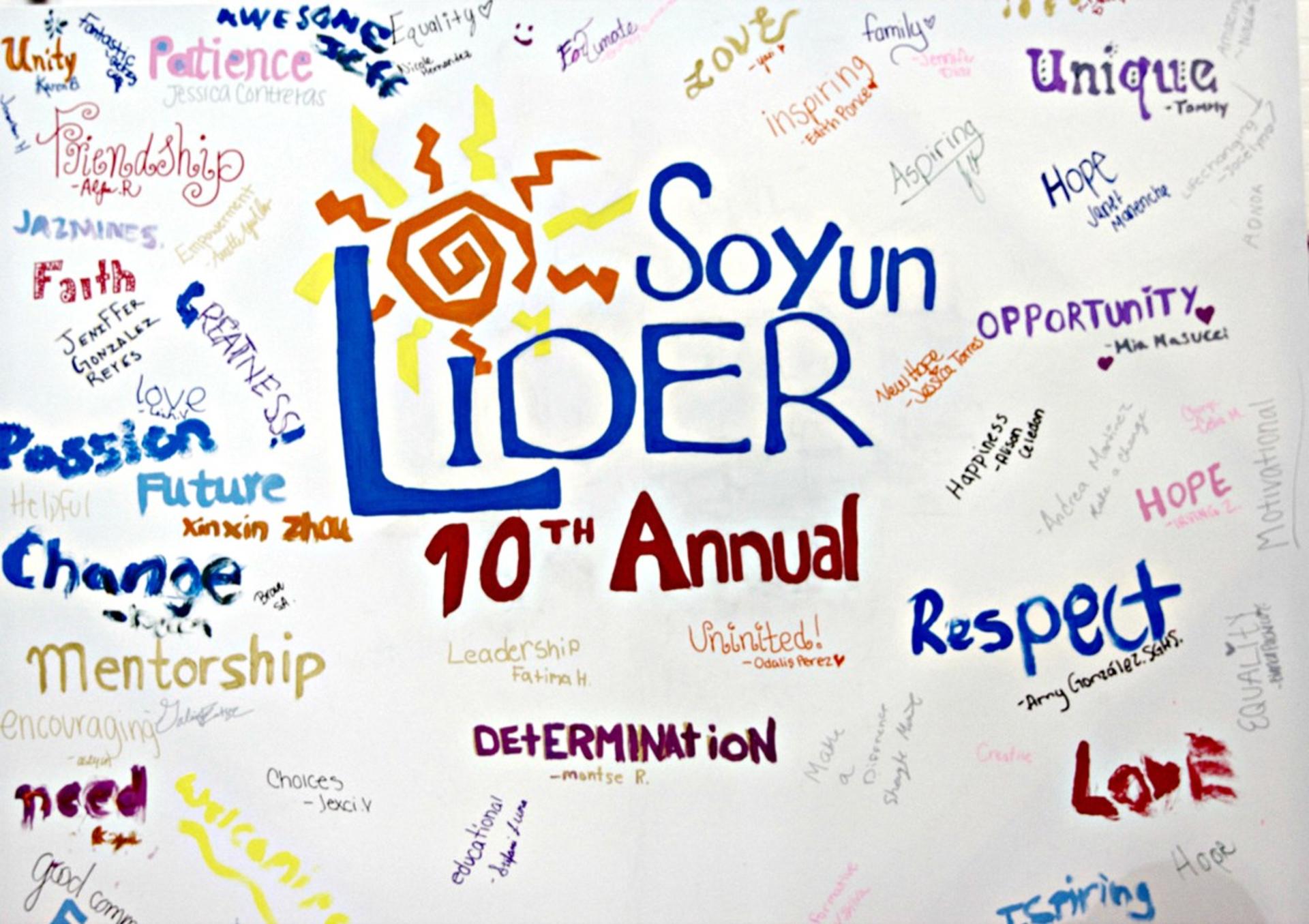 Irving Zavaleta '08 helped organize the first Soy un Líder conference in 2007 when he was a student at Guilford. ("Soy un líder" is Spanish for "I'm a leader.") The daylong event empowered and prepared Latino high school students to apply to college.
Now, as Assistant Director for Multicultural Education at Guilford, Irving supports a new generation of Guilford student leaders, who organized the 2016 conference for a new generation of Latino and other international high school students.
'College is Possible'
"We created the Soy un Líder conference thinking about you, thinking of the next generation," Irving told attendees on Nov. 19 at the 10th annual Soy un Líder conference. "We want to let you know that college is possible. Higher education is possible."
Guilford sophomores Fernando Jimenez and Jeniffer Gonzalez coordinated this year's conference, and more than 70 Guilford community members volunteered at the event.
"I feel very proud of both Jeniffer and Fernando for organizing a wonderful conference and proving the most beautiful experience for students and parents who attended," Irving said.
Making Things Happen
Participants attended workshops on such topics as financial aid, the college application process, choosing the right college and community engagement.
President Jane K. Fernandes welcomed participants to the conference and to the Guilford campus.
"For many students, Soy un Líder has marked the beginning of their journey on the road to higher education and success," Jane said, "and we're glad that now you're on that same journey."
About 90 high school students attended the first Soy un Líder conference in 2007. This year, roughly 260 high school students and 50 parents participated.
"You can do great things," Jane said. "At Guilford, we encourage students not just to let things happen, but to make things happen. Today I encourage you to make things happen."
Want to learn more about Guilford's diversity, one of the College's Core Values? Check out our Multicultural Education Department, and then stop by Guilford's Office of Admission for a visit!
---