Interim President Jim Hood '79 announced today that two Cabinet members are leaving Guilford College to accept other opportunities in higher education.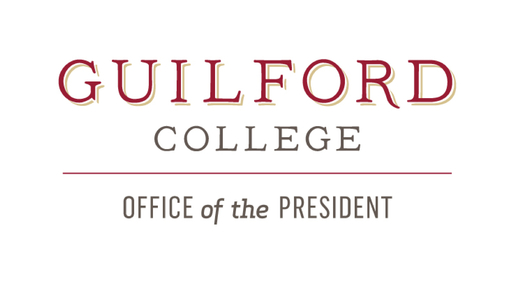 Vice President of Diversity, Equity, and Inclusion (DEI) Barbara J. Lawrence will serve in a similar capacity at Rider University in Lawrenceville, N.J., as its founding VP of DEI; Vice President of Enrollment and Marketing Roger Degerman will become the Vice President of Marketing and Strategic Communication at Simpson College in Indianola, Iowa. Barbara and Roger will begin their new positions in September.
Barbara has served Guilford with distinction for 15 years in a variety of roles as a widely popular faculty member, chair of the Justice and Policy Studies Department, associate academic dean, and as the founding Vice President of DEI, beginning in 2017. Driven to create a healthy and inclusive campus community, she developed Guilford's five-year strategic diversity, equity and inclusion plan, which has featured enhanced student support and program offerings to elevate awareness and active participation in vital social justice issues and other DEI concerns. Barbara has also demonstrated tremendous leadership as our chief compliance officer for Title IX matters, providing robust training and education programs for our faculty, staff and students. She also served as the founding director of Guilford's Wiser Justice Program — our higher education in prison initiative — from which more than 100 students have graduated. Additionally, she has developed partnerships with the City of Greensboro and the Greensboro Police Department.  Barbara has had a profound impact on Guilford College, our students, and the larger community.
  
Roger came to Guilford in the fall of 2015 to be the College's first Vice President of Marketing. In August 2018, leadership of the Enrollment Division was added to his responsibilities. His deep experience in marketing and communications in the higher-education setting, including at the liberal arts college in Minnesota from which he graduated, helped him establish a strategic marketing program for Guilford that is well-focused on achieving student recruitment goals. He was a key partner in drawing positive attention to the College and its new Guilford Edge initiative. The President says he is grateful for the contributions that Roger and his team have made.  
Fortunately, Guilford remains blessed to have other strong leaders in DEI and in the Marketing and Enrollment division to continue moving forward in strength. Title IX responsibilities will transition to the HR Office, and more details on additional leadership plans will be shared soon.
For now, please join the Office of the President in thanking Barbara and Roger for their dedicated service to Guilford and wishing them well in their new ventures.
---