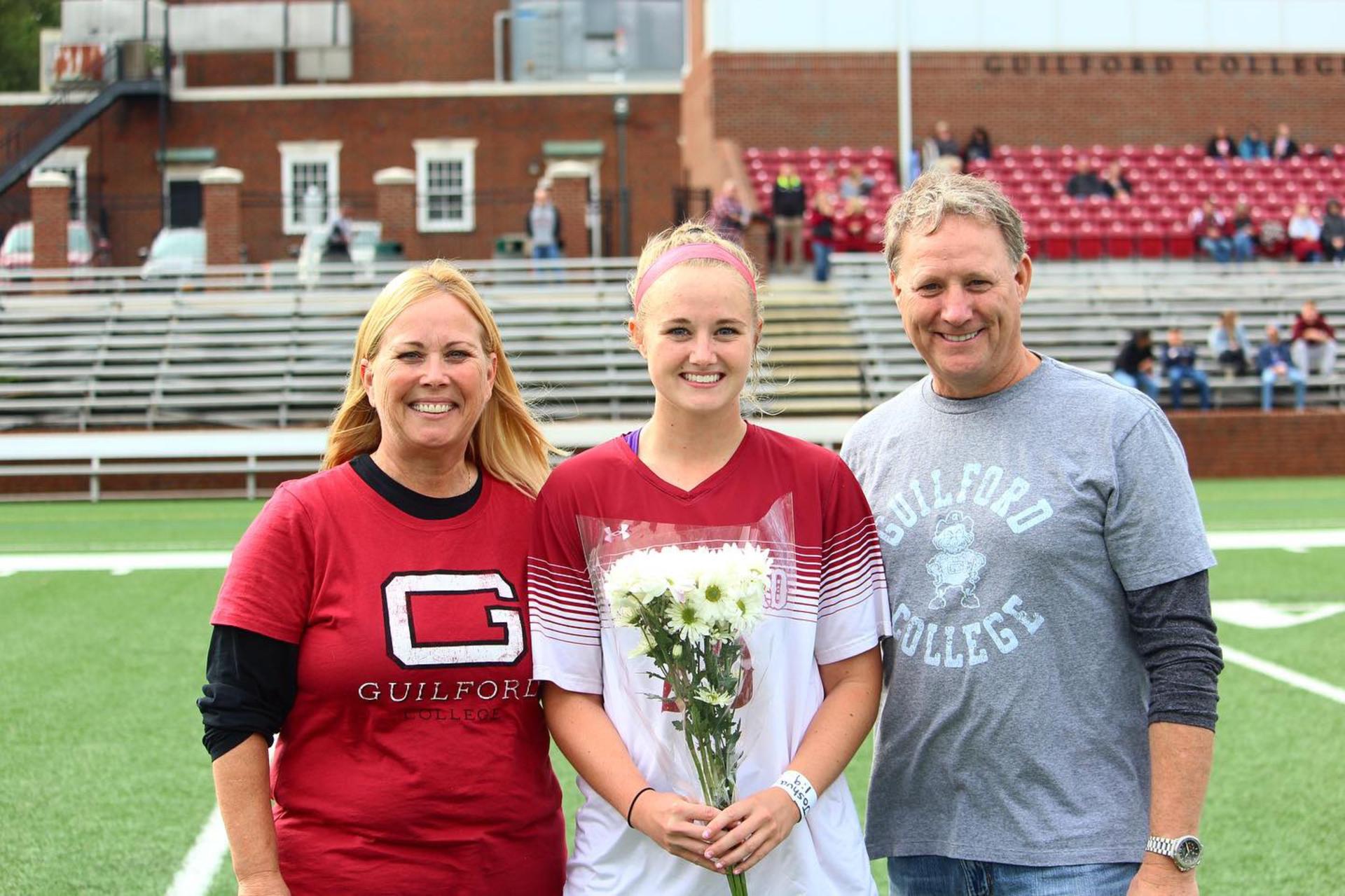 Kelsey Reilly '20 chose Guilford because of the small class sizes, the number of opportunities for hands-on learning and community involvement, and the professors' welcoming and caring attitudes toward their students. And four years later she calls it her home.
During her first year, Kelsey found her introduction to Exercise and Sport Sciences class particularly interesting and felt that the Sport Studies professors would push her and help her achieve her future goals. With plans to become an occupational therapist with a focus in pediatrics, Kelsey quickly chose her path as a double major in Exercise and Sport Sciences and Health Science. 
"Every professor in the Sport Studies Department has been incredibly helpful in furthering my education at Guilford and supportive of my aspirations for graduate school and beyond," she says.
Her two favorite classes over the years were Anatomy and Physiology with David East and Physical Exam and Assessment with Craig Eilbacher. "Both David and Craig held high expectations for their students but were always encouraging and confident in each students' success," she says. Each class incorporated a hands-on learning style that allowed for a deeper and more meaningful intake of knowledge and crucial experience for a future in medicine.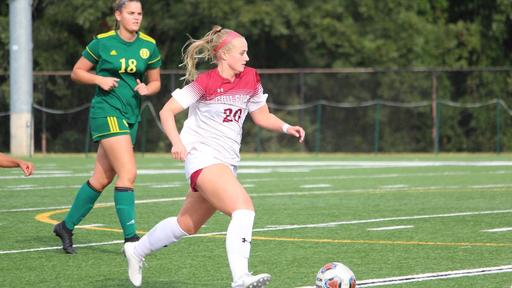 Forever Family
In addition to her mentors inside the classroom, Kelsey also found a great community as part of the women's soccer team and the NCAA Student Athlete Advisory Committee. Being a member of the women's soccer team for four years allowed Kelsey to grow as an individual and become part of a forever family. 
"Each member of the team has extended their hearts and hands in a way that is supportive, loving, and motivating in all aspects of life. My coaches, Steph, Asia, and Scott have become important mentors in my life and people I look up to!" Kelsey says.
Her time serving on the NCAA Student Athlete Advisory Committee also helped Kelsey grow as a leader in the community, teaching her the importance of sharing her voice and opinion, while also respecting and listening to the opinions of others. "I have enjoyed being a part of a group of students who speak up for others and work toward making changes for the athletes at Guilford and changes in the D3 community," she says.
As the end of the semester approaches, Kelsey is finalizing her senior thesis in partnership with Alli Jackson '20, and she will receive Honors from the Sports Studies Department upon completion. She also recently received the Exercise Science Outstanding Student Departmental Award. After graduation, she is excited to pursue her passion for sports medicine at the Medical University of South Carolina to earn her doctorate in occupational therapy, with an interest in pediatrics.
"Attending Guilford College has allowed me to learn through adversity, appreciate the importance of community, and become more independent. I have become confident in my ability to reach my academic, career, and life goals due to my professors and advisers," Kelsey says. "Guilford has played a role in who I am as a person today, and I will forever be grateful for this place I call home!"
---