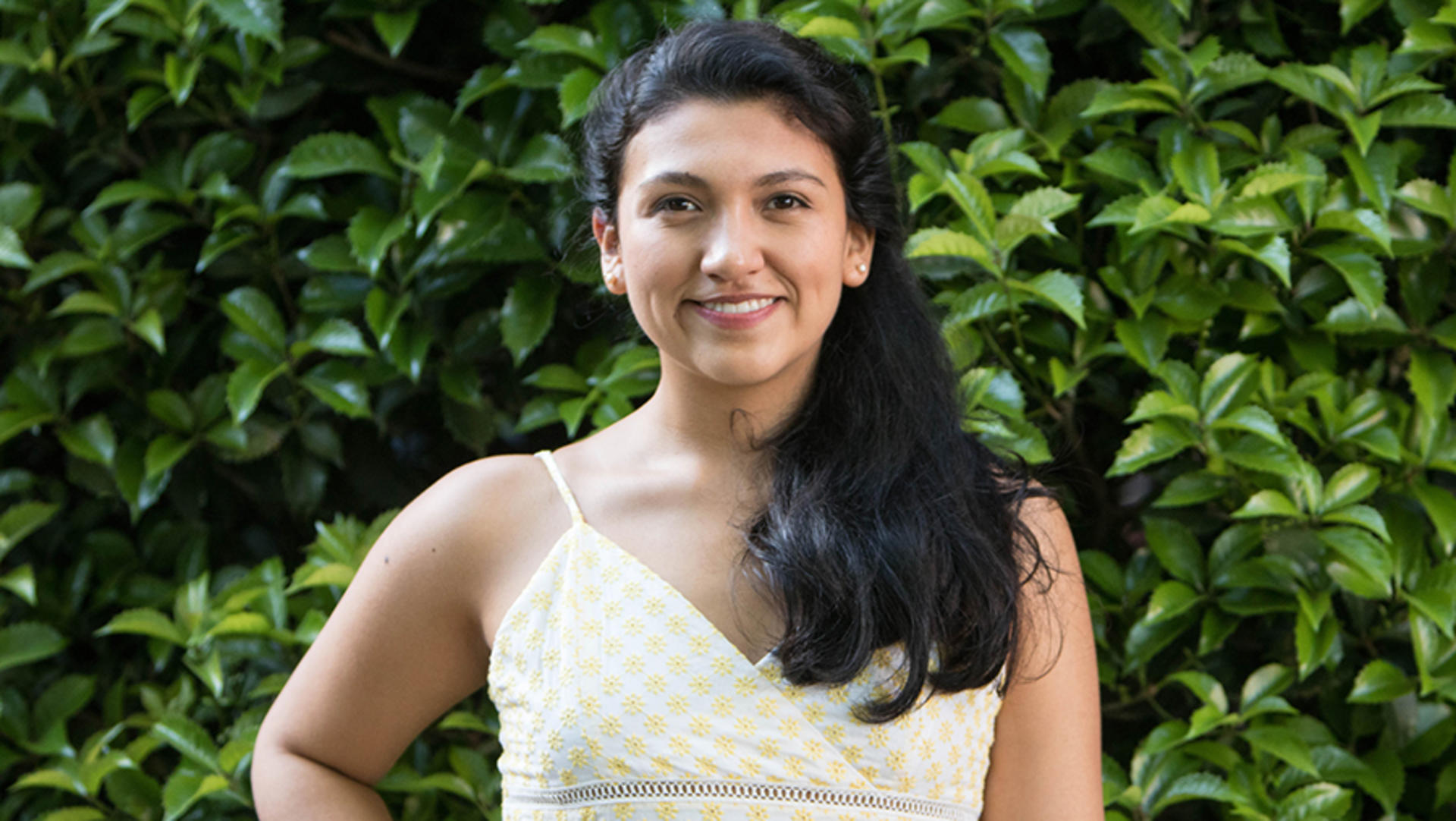 My name is Emilia Moscoso, and I am a senior at Guilford College majoring in Chemistry and Health Science. As an aspiring M.D/Ph.D., my ambition is to combine my background in chemistry and health science, and apply it to the field of medicinal chemistry.
During my time at Guilford, I have been a member of three research teams. My participation in each team, along with the mentorship I have received from my professors, has led me to develop a strong passion for research. My experience in undergraduate research exposed me to a wide range of challenges and has strengthened my problem solving and adaptability skills. Working as part of a team, I developed effective communication and collaboration abilities that have served me well in all my subsequent research endeavors.
This past summer I decided to pursue a research internship opportunity and applied to the Research and Development team at Ennis Flint. My time at Ennis Flint was filled with exciting new science, collaboration, and professional development, yet I found myself struggling with the process of industrial chemistry. 
During my research process, I was conflicted by the hundreds of pounds of waste that would ultimately serve no useful purpose other than being proof of my experimental failures. Nonetheless, I was very excited (and relieved) to finally create a formula with the chemical and physical properties required for scale-up.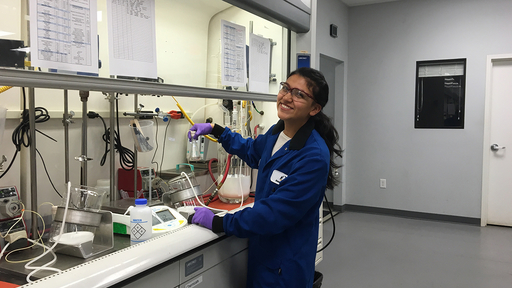 Unfortunately, running a pilot reactor meant that if something went wrong with my reaction, I would create hundreds of gallons of wasted polymer. The potential creation of large amounts of waste was only part of my internal conflict. I also had to take into consideration the immense cost of the raw material and the potential exposure to hazardous materials. 
After many weeks of research and with the support and guidance of my lab manager, I created a reproducible seedless emulsion polymerization process that yields an aqueous emulsion with chemical and physical characteristics required for use in waterborne coatings. Obtaining the skills necessary to develop a new process for mass production was a hands-on learning experience that challenged me to deliver innovation. 
While my project was successful and the product I created is being used for mass production in the U.S., I came to realize our need for innovative materials that offer greener, more sustainable production while still maintaining the correct properties. 
Polymer synthesis is just one of the areas of chemistry that is in need of innovative science in order to develop more sustainable, greener processes. While my area of interest, medicinal chemistry, differs greatly from polymer synthesis, both share that need. The demand for useful materials that provide convenience and comfort will not change, yet it is necessary to find more sustainable ways to create these materials. 
My experience at my internship provided learning that a classroom is not able to provide, and it strengthened  my passion for research. As a result I have applied and been admitted to the Master of Science in Environmental and Green Chemistry at George Washington University. My internship is one of the main reasons why I have decided to pursue a degree in Green Chemistry, since it will provide the tools for me to examine problems holistically through a scientific and sustainable lens.
Read more blogs from Guilford students detailing their internship experiences at Experience Matters.
---