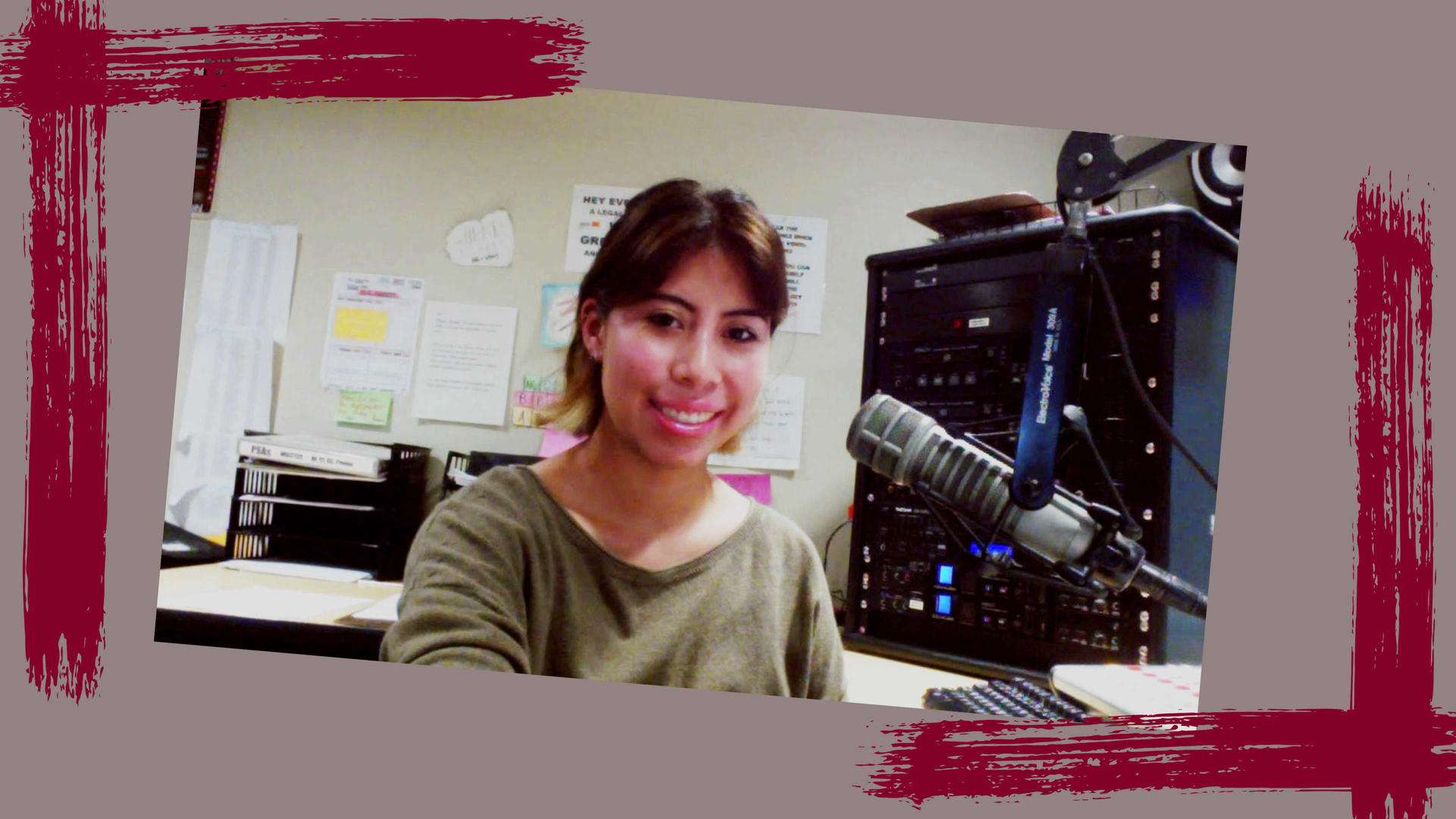 Alesha Garcia '22 has had an excellent educational experience at Guilford — an experience that has shaped her life in a transformative and positive way.
"The knowledge I'm acquiring through my courses and extracurricular experiences is molding me into an individual who is more aware of social justice issues, race and color relations, economic advantages and disadvantages, and sustainability and environmental issues," she explains.
As a transfer student, Alesha first took the time to reflect on what she wants to pursue in life, exploring and reflecting on the type of institution that would be her best fit. "At Guilford there is an air of acceptance and open-mindedness that is hard to come by in today's societal landscape, and I knew I wanted to be a part of that community," she says.
The English and Media Studies and Education double major dove head first into life as a Guilfordian – becoming a DJ for WQFS, staff writer for the Guilfordian, staff editor for the Greenleaf Review, Guilford's literary magazine, and coordinator for Soy Un Lidér, an educational program that focuses on providing resources and mentorship for Latinx high school students navigating higher education.
She is also an Honors student, recipient of the Eugene Thompson Scholarship for her strong ability and distinct passion for connecting with others to find success, and a Bonner Center Community Scholar. As a Community Scholar, Alesha lives out her passion for helping others while tackling social justice issues and engaging in leadership responsibilities.
"As Co-Coordinator of 'Crop Caravan', which aims at tackling food insecurity, myself and other volunteers work together to deliver fresh produce to the refugee community at Glen Haven. I also actively volunteer at Newcomers school in Greensboro, which welcomes refugee and immigrant children into an inclusive and safe space, nurturing their needs and providing them with the educational resources needed to adjust to the U.S. education system. Through these experiences I have learned so much about the cultural and socio-economic diversity that makes up our society," she says.
Alesha's passion for helping others extends into her choice of majors. "Through the Education Studies program I've learned about the issues rooted within the system and how I can make a difference," she says. She says she values her access to knowledge and is grateful to live in a country in which young girls have this access through the public educational system.
Alesha also values how the craft of writing shapes society. "I am intrigued by the transcendental nature of literature and how it is something much more profound than the writing we see on pages. It is sentimental and it is an exploration of what makes life worth living," she says. Alesha appreciates Guilford's interdisciplinary approach taken within the program, which also allows her to explore film, literature, creative writing, journalism, and education.
After Guilford, Alesha aspires to become a secondary-school English teacher or possibly go on to graduate school and to more deeply explore her passions.
Looking for a place that allows you to pursue your passions while getting a top-level education? Schedule your personalized visit today to learn more about Guilford College.
---