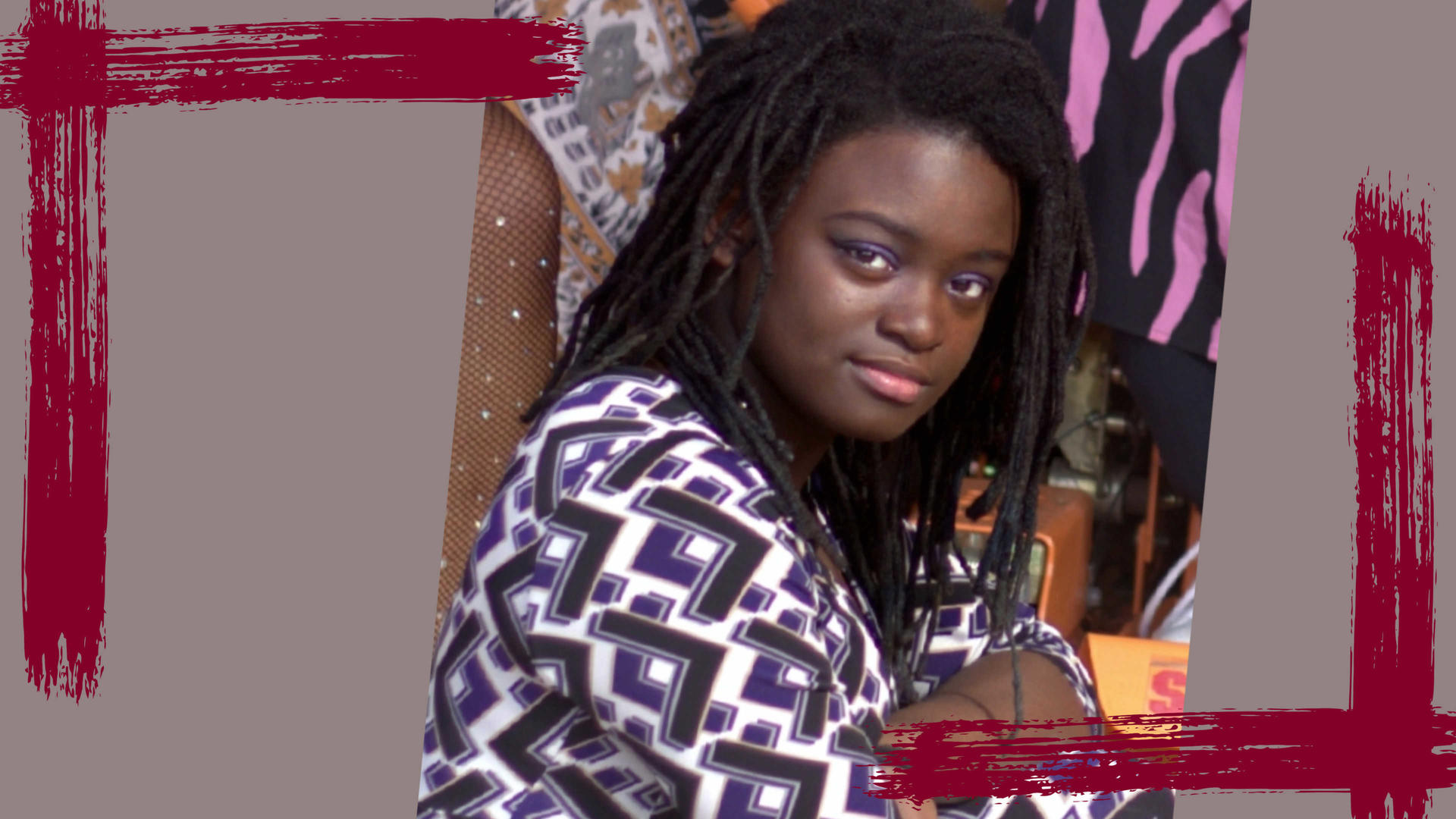 Photo by Erin Kye
As the first member of her family to attend college, Lele Graves '20 has endured many hardships on her way to success. With her determination, and Guilford's supportive community, Lele now looks forward to a career in social work, helping families and children overcome their own obstacles.
"Guilford has made me more aware of how much my voice, no matter how small, matters and that I have a responsibility to use it. The College has also taught me the importance of being in a community of supportive and passionate people," Lele says.
From the first time she visited campus during Spring Into Guilford, she fell in love with the warm, welcoming environment. Over the last four years, she has continued to enjoy the support and true concern for her wellbeing from all of Guilford's faculty, staff, and students.
"All of my professors at Guilford have impacted my time here. They have been understanding and supportive of me even though I faced many hardships in the four years I've been here. Each of them have impacted their own wisdom on me in some way that has affected me as a person and challenged me to my maximum potential," she says.
Art, Activism, Academics
Coming to Guilford, Lele dreamed of becoming a freelance artist, but as the years progressed, she realized that the one thing she loved more than art was helping other people overcome hardships, like others had done for her so many years ago. During Lele's sophomore year, she changed to a double major in Art and Psychology. "Art is something I do for my happiness. Psychology is what I study with a passion for the happiness of others," she says.
Lele is a three-time scholarship recipient, earning the Lettie Pate Whitehead Foundation Scholarship, the Penny Smith Stiffler Endowed Scholarship, and the James C. McMillan Award. "These scholarships helped me to be able to attend Guilford and gave me hope that even though I'm first in my family to go to college and graduate, it's possible," Lele says. The James C. McMillan Award particularly means a lot to her as a black artist because he was the first black professor of Guilford College and is an amazing painter.
She has also been actively involved in Guilford's community throughout her four years, but the club that affected her the most is the International Club. She's been a member since her first year and met most of her closest friends through the organization. Lele says her favorite thing about this club is being able to celebrate each person's culture and embracing their differences as they learn from one another.
Despite uncertain times, Lele is positive about her future with plans to pursue a career in social work after graduation in May. "I encountered many hardships the entire time I was here. Even now, right before graduation, the COVID-19 pandemic has placed a number of obstacles in my way. I'm going to keep going, and I hope others find the strength to do so as well," she says.
Guilford believes education should be affordable for all students. Giving to Guilford helps finance scholarships, like the ones Lele received, that empower students from all walks of life to gain an exceptional education.
---