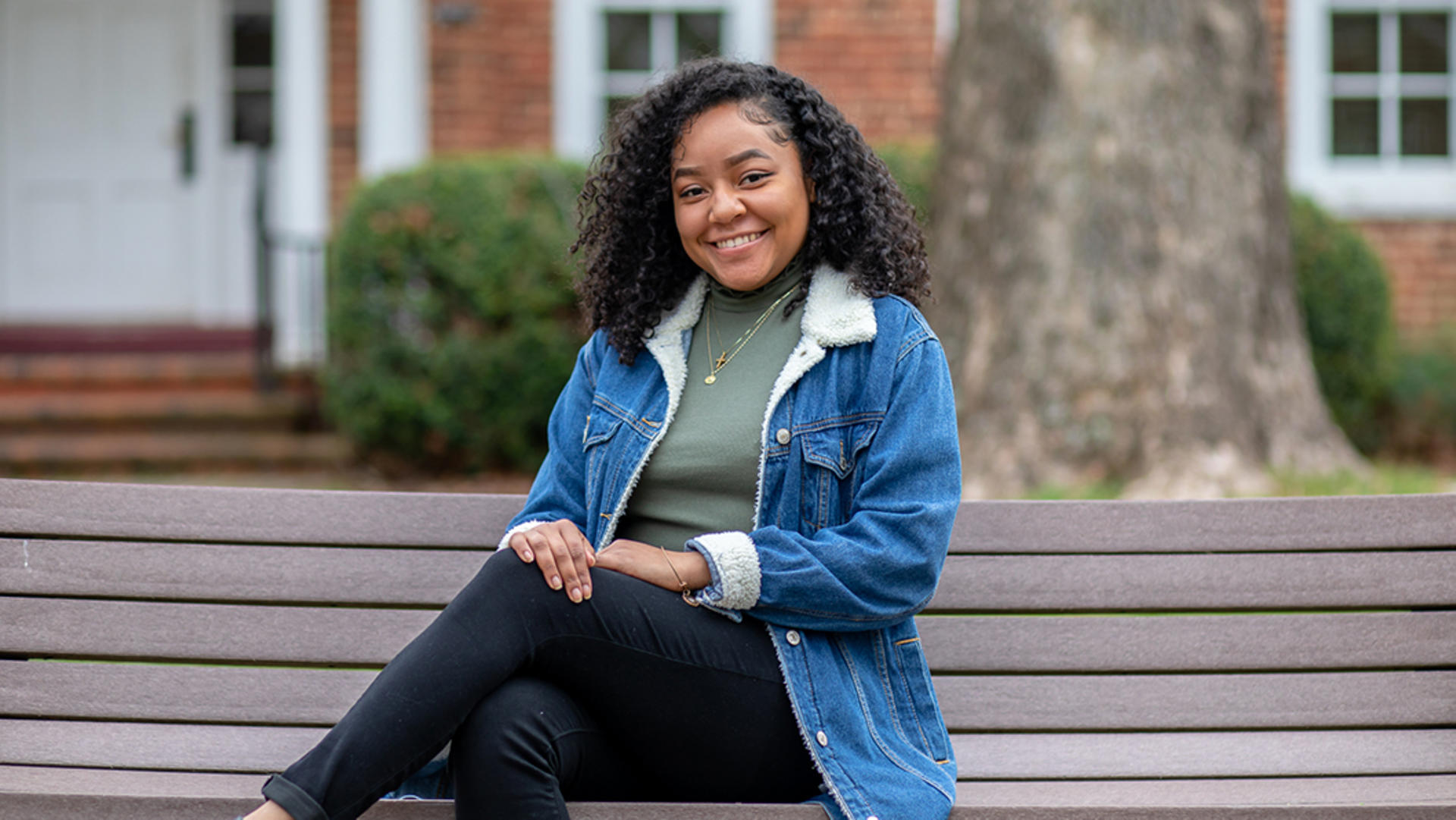 From her very first tour, Dayna Bryden '20 knew that Guilford was the perfect fit. The College offered her the right energy, organization, and opportunity to grow into herself.
It was that atmosphere that allowed the undeclared first-year student to follow her own path to self-discovery. "I had to somewhat find my major and minor," Dayna says. Through Guilford's unique, collaborative learning environment and hands-on experiences, she was able to determine the right path. "What really stood out to me was my Psychology class and learning about other religions," Dayna continues. "So, I became a Psychology major with a Religious Studies minor." 
 
Over the years, the people at Guilford and her classes equipped Dayna with the tools to succeed after college. She also built personal relationships that will last forever. In particular, Guilford Guide Amber Slade had a great impact on Dayna. "Amber is a great teacher, and she really gave me gems when it came to what I wanted to do with my life."
Awards, Academics, and Advocacy
Her outstanding academics earned Dayna multiple scholarships, including the H. R. '33 and Elizabeth '33 Newlin Scholarship, the Eugene Thompson Scholarship, and the Dorothy Ragsdale McMichael '37 Scholarship. Dayna says she's grateful for these opportunities, as they've allowed her to continue receiving her education without the burden of financial struggles.
 
Along with a successful academic career, Dayna has remained active in the Guilford community. She has served as a proud member of Black Student Union, a Resident Adviser, a Serendipity Co-Chair on the Campus Activities Board, and as a Coordinator of Sisters Empowering Each Other, where she received an award for being the Sister of the year.
 
Now looking forward to graduation in May, Dayna aspires to be a school counselor, and she plans to attend graduate school for a Master's in Counseling next fall at either Wake Forest University, N.C. Central University, or Walden University.
Guilford believes education should be affordable for all students. Giving to Guilford helps finance scholarships, like the ones Dayna received, that empower outstanding students.
---