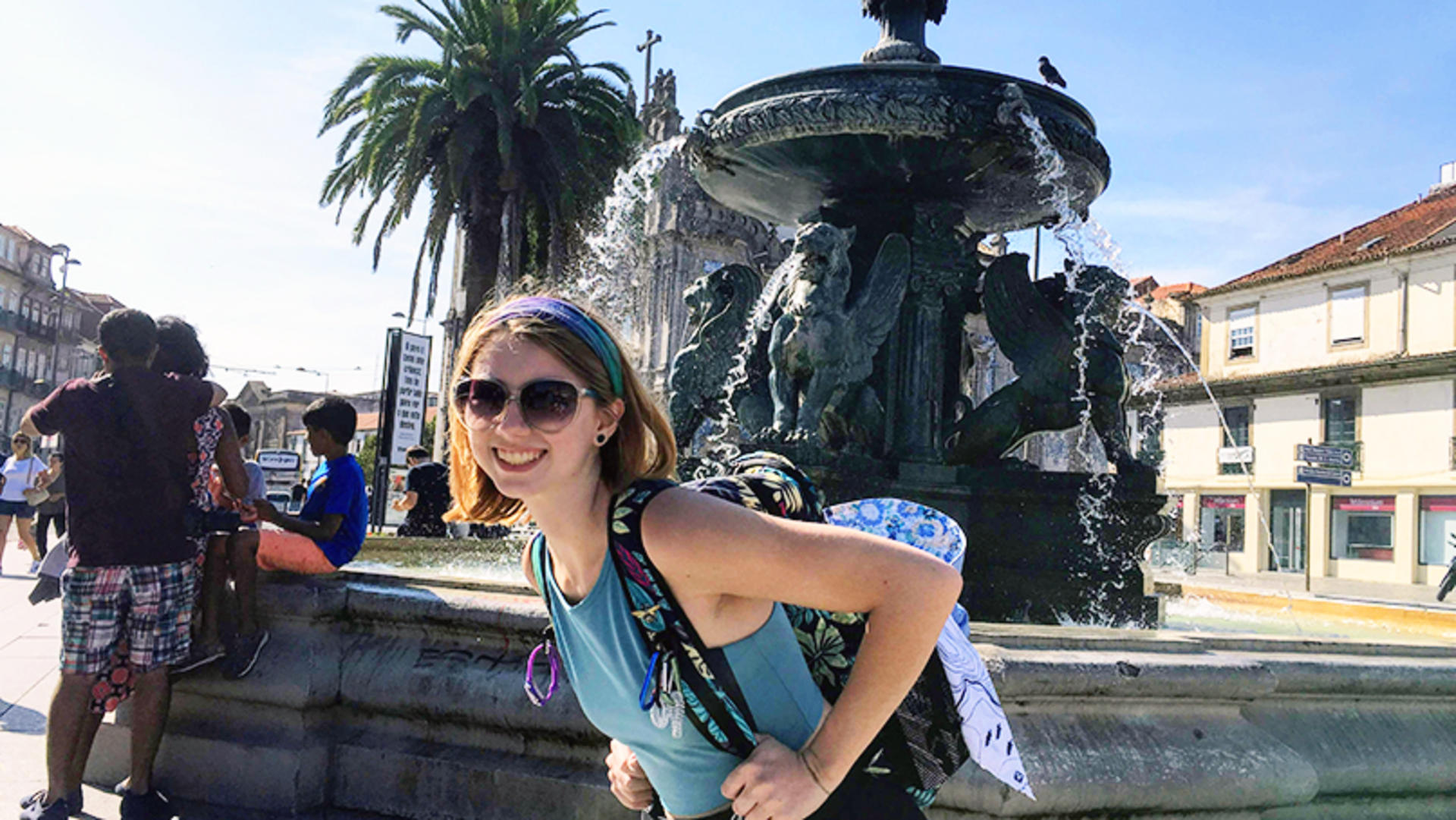 I had never ever left the U.S. in my entire life. In fact, I had never been anywhere other than the East Coast, so this was a whole new adventure for me.
On my study abroad in Spain and Portugal, we hiked the Camino de Santiago to study pilgrimage and hospitality across borders.
My biggest fear was the plane ride over the ocean. I am not a fan of planes, and I am certainly not a fan of the water. Luckily I had 19 classmates with me on the flight, and plane rides became bonding time to kickstart our pilgrimage. 
After traveling for nearly an entire day and night, we landed in Porto, Portugal. Porto felt like a dream, truly. The city was colorful, the home of port wine, kind and vibrant people, and the food was magnificent. Porto was our tourist stop on our trip, and while it was stunning and dreamlike, the sights I saw in Spain were every bit as whimsical.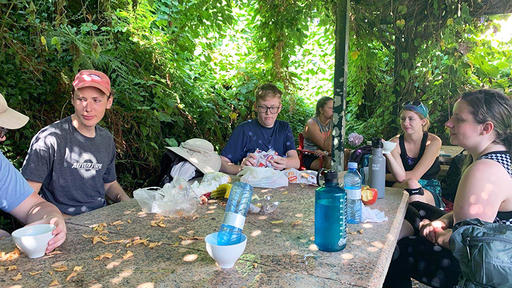 Our group went from being tourists to joining pilgrims on the Camino. We lived from our backpacks, slept in hostels, and ate pilgrim meals. We walked anywhere between 4 and 12 miles everyday. Going between small villages, vineyards, and through the woods. We walked with nothing but the clothes on our backs, our backpacks that were lightly packed with maybe a change of clothes and some snacks, and a seashell that we bought on our first day of pilgrimage. 
I learned how to use the bare minimum, live in very close quarters with others, as well as a little bit of Spanish on my trip. While we did not hike the entire Camino, the many miles we did walk was not only physically challenging but also an opportunity to leave behind our burdens and find enlightenment on our pilgrimage. 
I left behind a different person on the Camino. I challenged myself in ways I never imagined I could be challenged. I left behind fears and was unburdened upon reaching our destination — Santiago de Compostela.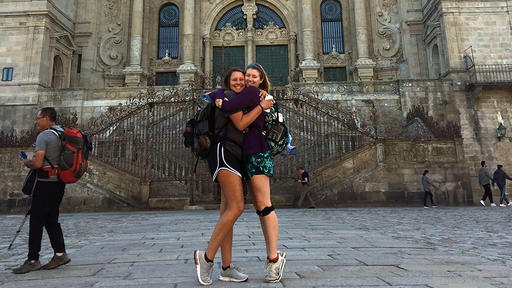 Santiago was stunning. Not only in its physical form, but its beauty was found in what it stands for. For hundreds of years, pilgrims ended their journey in Santiago and had either served their penance or made themselves anew. We sat for over an hour and watched as pilgrims entered the city — crying and cheering as they reunited with friends or sitting silently and staring at the cathedral. 
It was one of the most beautiful moments I had ever witnessed in my life. I would go through the fear of flying, the physical pain of the hike, and the exhaustion all over again just to experience that moment again. Though we were not true pilgrims, we became a part of something bigger that day, and I will be forever connected to the Camino de Santiago.
---