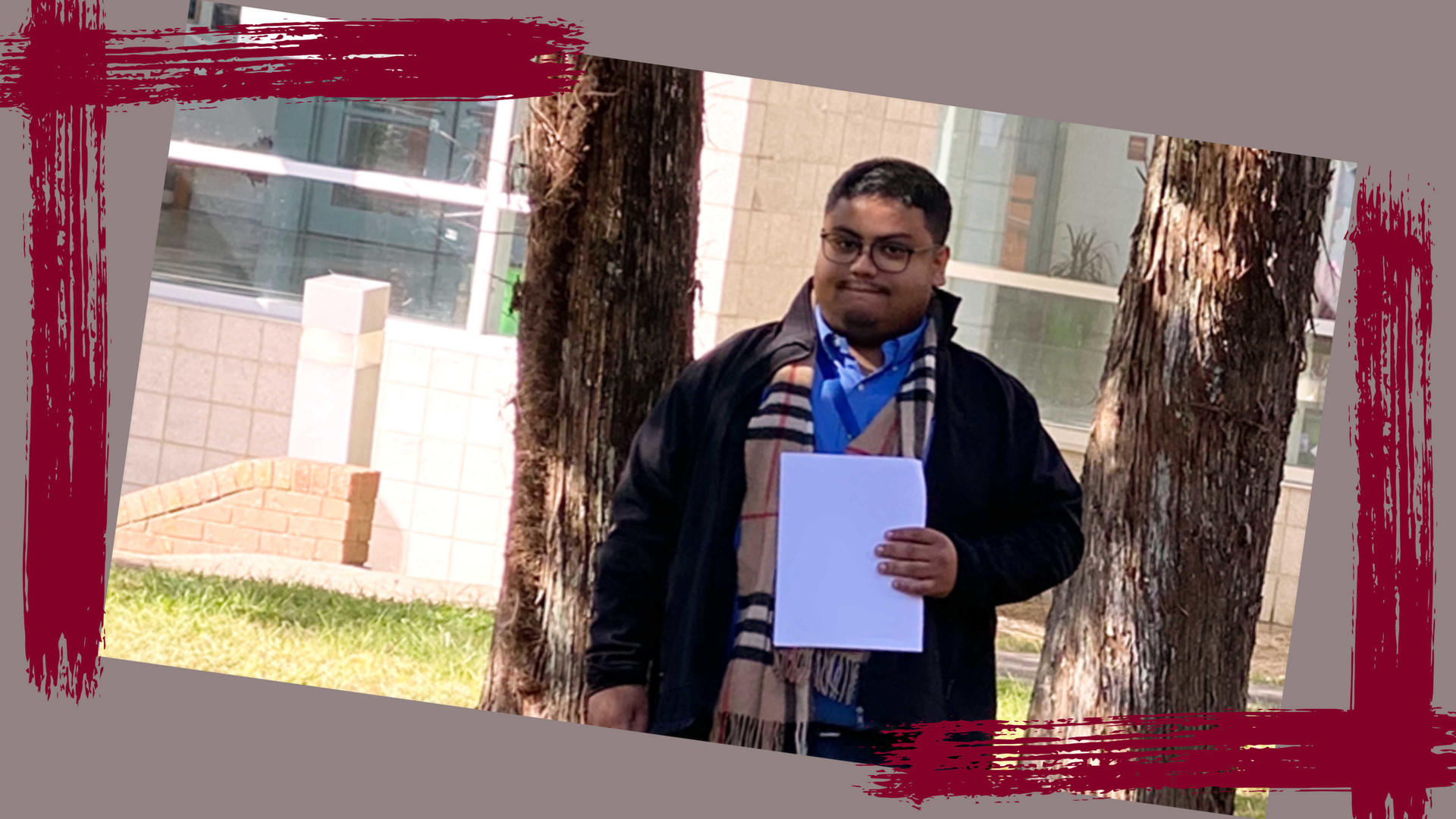 "My experience at Guilford helped me become the person I am today; it helped me understand the importance of building relationships and having a positive impact on people's lives," he says. "The Core Values of Guilford helped me see things from a whole different lens."
It was Nazmul's First-year Experience (now Initiate) course that set him on the track to become the fantastic teacher he is today. His instructor, former Assistant Professor of Education Studies Caryl Schunk, showed him the value of becoming an educator and made him realize his passion for teaching by offering her class the opportunity to volunteer at area schools.
"All of my Education Studies professors inspired me," Nazmul shares. "They went above and beyond, helped me stay on track, and helped me grow in ways words cannot describe."
These professors instilled in him the importance of reflection in order to create growth, as well as the ability to recognize how different experiences and perspectives shape people's values. Nazmul also learned a key lesson in his responsibility as an educator: to ensure that his students are successful in becoming their best selves, something he strives to do each day.
"Guilford College absolutely changed my life. It helped build the foundation for who I am today. It gave me opportunities to achieve things that I never thought I could do. Guilford always pushed me to grow and that push helped me get ready for my career."
Rookie Teacher of the Year
With a passion for teaching and history, his position as a social studies teacher at Southwest Guilford Middle school is the perfect fit. Nazmul says he hopes he demonstrates to his students the same level of enthusiasm and respect for the subject that his Guilford professors shared with him.
Nazmul joined Guilford County Schools soon after graduation, receiving the Rookie Teacher of the Year award for 2018-19, during his first year of teaching. He is currently deciding between a number of programs to obtain his Master's in Education later this year.
---