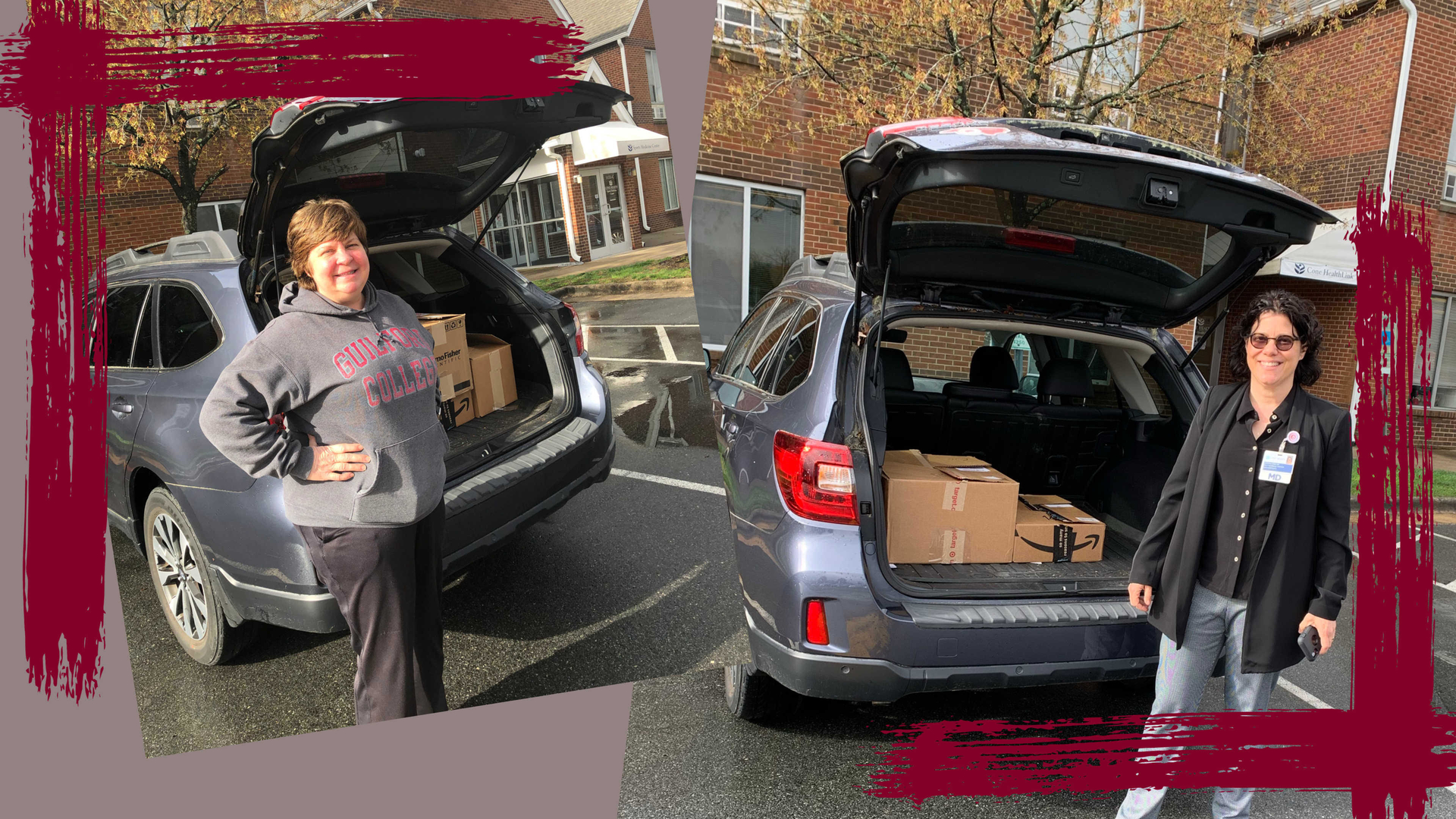 Guilford College's Biology and Chemistry departments pulled together to provide essential support to the Greensboro community.
Professor of Chemistry Anne Glenn coordinated a donation of 7,600 gloves to Moses Cone Hospital on March 25. These gloves are part of the recommended Personal Protective Equipment (PPE) that are in short supply at hospitals across the U.S. PPE is necessary to protect health-care workers from becoming infected with the coronavirus. 
These gloves are typically used in Guilford's Chemistry and Biology laboratory courses along with other PPE including aprons, lab coats, and safety glasses to protect students from exposure to harmful chemicals and pathogens that they might be working with as part of their education. In-person lab sessions are no longer being held as the College has moved to online instruction for the remainder of the spring 2020 semester, allowing the gloves to be given to those who need them most right now.
It means a lot to Anne to be able to support local hospitals during this pandemic. She is the coordinator for pre-health professions advising at Guilford, and many of the students she's worked with are now on the "front lines" of the coronavirus outbreak as physicians, physician assistants, nurses, pharmacists, physical therapists, occupational therapists, dentists, and veterinarians, including Guilford alumni practicing in Greensboro.
"It means a lot, not just to me, but also to the faculty in the Chemistry and Biology departments at Guilford to be able to do something tangible to help health-care workers here in Greensboro," Anne says. "I just had the idea, and as soon as I suggested it to my colleagues they were all in.  I also want to thank Sharon Hines, our Lab Manager,  for collecting all the gloves and getting them in one place so that I could deliver them to Dr. Christina Rama, Hospitalist at Moses Cone Hospital."
---