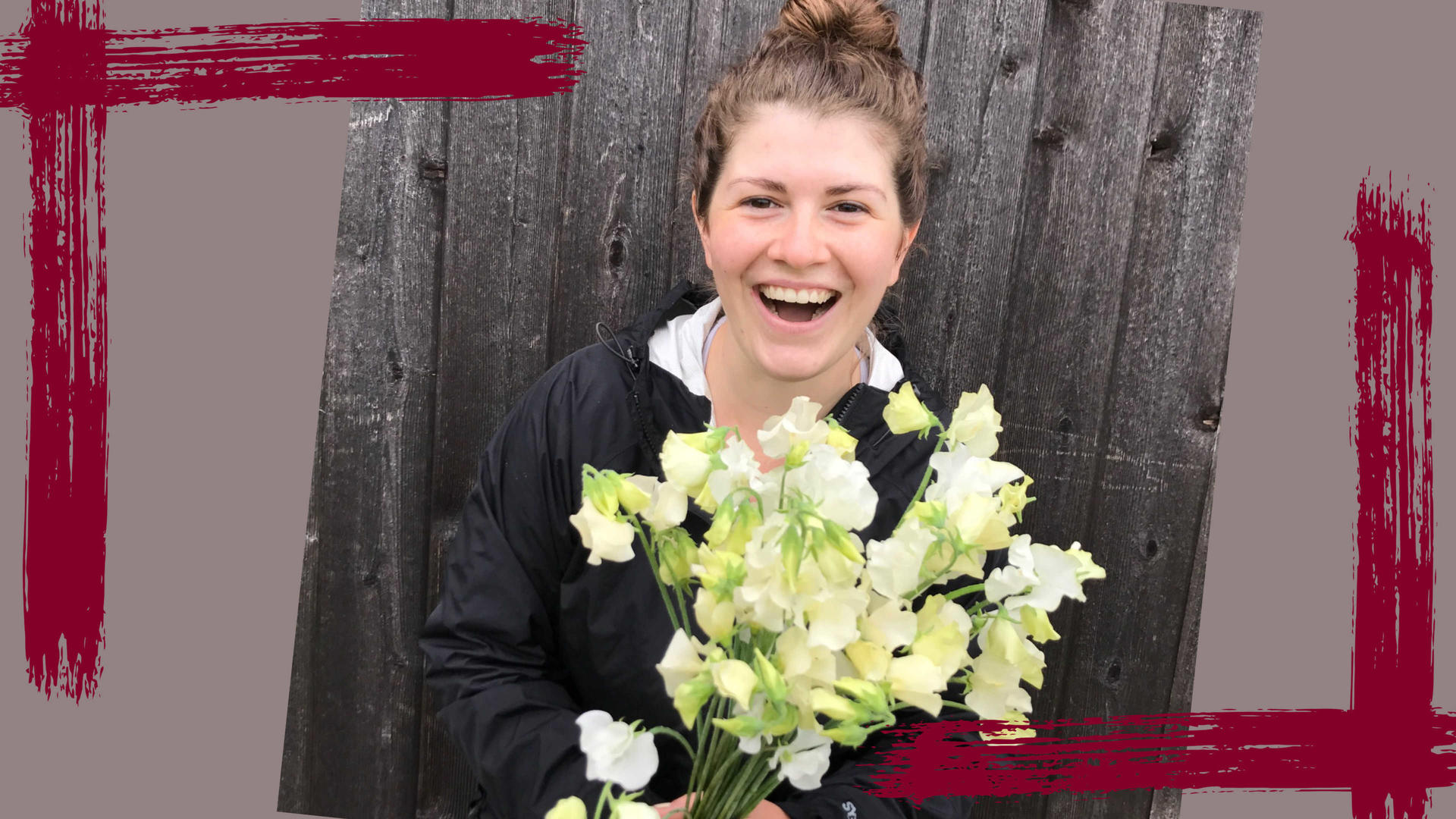 What do you want to do when you grow up? That's the question Jess Mrugula '13 of South Windsor, Conn., has been trying to answer ever since her dad first asked it years ago. 
"The compassion and curiosity children show their garden world is the most authentic form of hope, excitement, and love I have ever seen."
Jess applied to Guilford because her best friend, Sarah, who was attending High Point University was convinced she'd love the school. Sarah was right. Jess majored in both Sociology and Anthropology and Art with a minor in Religious Studies. 
"I knew what pushed me to question, observe, learn, and be better. That was art — creating, observing, and critiquing. Becoming humble enough to accept critiques of my work, too," she says. "That was also Sociology — learning how to observe what we take for granted and learn from others without judgment. And that was religion — empathizing with others by listening to their beliefs and world view, while learning about my own."
Today, Jess is much closer to answering her dad's question. She is a FoodCorps AmeriCorps Service member for the Eastern Band of Cherokee Indians on their tribal land in Western North Carolina. Her duties include working with children through hands-on nutrition lessons, cooking classes, and garden visits. 
"I get kids as excited as possible about eating fruits and veggies," Jess says. "My favorite part of my job is taking students to the school garden and watching them delight in pulling out carrots and eating them right there, dirt and all. The compassion and curiosity children show their garden world is the most authentic form of hope, excitement, and love I have ever seen."
A Step Further
Jess is taking her passion for relieving food inequality to the next level as she pursues a UNC master's in Public Health with a concentration in Leadership and Practice and a focus on rural health development. 
"Food access is at the intersection of so many societal inequalities. Economic status, education, race, geography all play a part in who goes hungry and who does not — who is healthy and who is not," she says. "We cannot ignore the way our society favors some groups of people over others, and to me, health is the most vital right we have as humans. Food access is a major public health crisis, especially in rural Western North Carolina."
After she earns her degree, Jess hopes to become a program director in order to implement feeding programs and food access campaigns in the western part of the state. 
"I want to leverage voices and advocate for children here. I want to do something to level the playing field in regards to access to quality health care," Jess says.
With such a noble calling, the answer to her dad's question seems well worth the wait.
Schedule your personalized visit today to learn more about the 50-plus majors and minors that await you at Guilford. You're sure to find your passion and a path to success at Guilford!
---