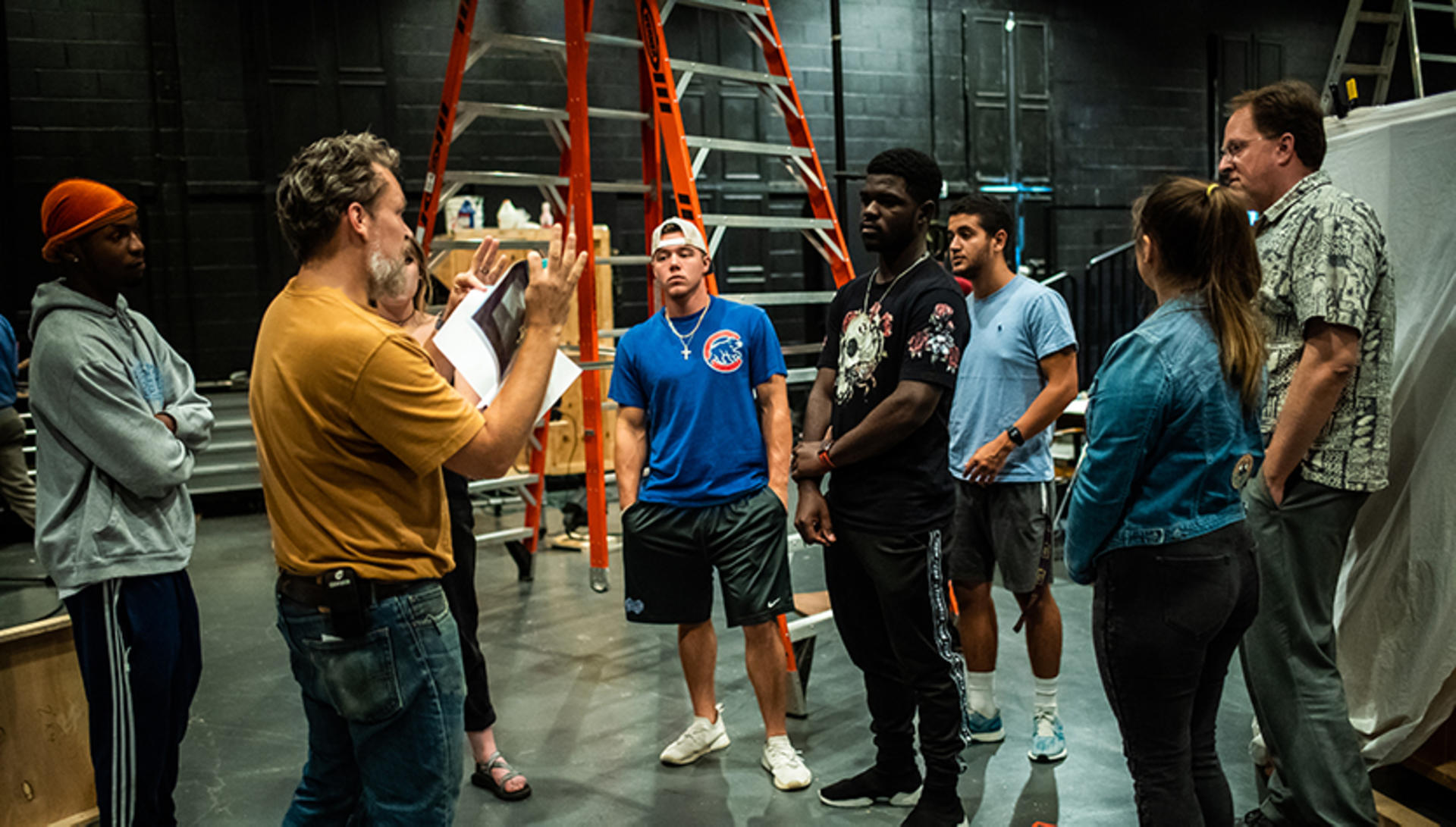 "The Physics of Theater Lighting" brings together the right-brained, left-brained, and everyone in between to gain a deeper understanding of the connection between art and science.
Theater has been a hobby of Professor of Physics Don Smith's for years. He wanted to find a way to share both his knowledge and passion with students, and the Guilford Edge gave him the perfect opportunity.
"I've always felt like my knowledge of physics has helped me be a better light designer, and I wanted to share that with people," Don says. "Guilford seemed like just the sort of place where such an interdisciplinary class might be successful."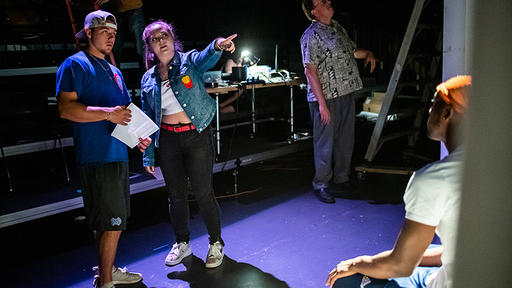 Don partnered with Theater Department Technical Director Brian Coleman to make the intensive three-week course a reality. "The main goal was to expose students to the connection between art and science by exploring the physics involved in all of the gear that is used in lighting design," Brian says. "The idea that a class meets daily for three weeks means you can build on your successes from day to day and keep the ball rolling toward a goal."
The class spent mornings in the physics lab, performing experiments to learn about circuitry, electrical power, properties of light, how light bulbs work, and much more. They applied these concepts in the theater each afternoon, using their new knowledge to evoke emotions and properly light scenes on stage.
"Science has always felt impossible for me to wrap my head around, and I assumed I was going to have to grin and bear some class like molecular biology," says Lydia Middlesworth '21. "'The Physics of Theater Lighting' made me realize that science isn't just some daunting subject in school. It showed me that science is the basis of everything — even artistic endeavors! I felt so lucky to have learned that science and art aren't mutually exclusive."
At the end of the course, students applied everything they learned to a real performance. The last few days were spent implementing light design for the musical Free 2B You and Me and attending and analyzing Who's Afraid of Virginia Wolf at the Triad Stage.
"I wanted them to see that science and art have deep connections, and that if you better understand how electricity, light, and color work, you can implement your artistic vision more effectively," Don says. "I hope they learned the fun in shaping the light on a stage and the excitement of having an audience react to the artistic choices you've made. I hope it sparked some curiosity in them about how things work and how we are surrounded by mysteries that scientific thinking can help elucidate."
---