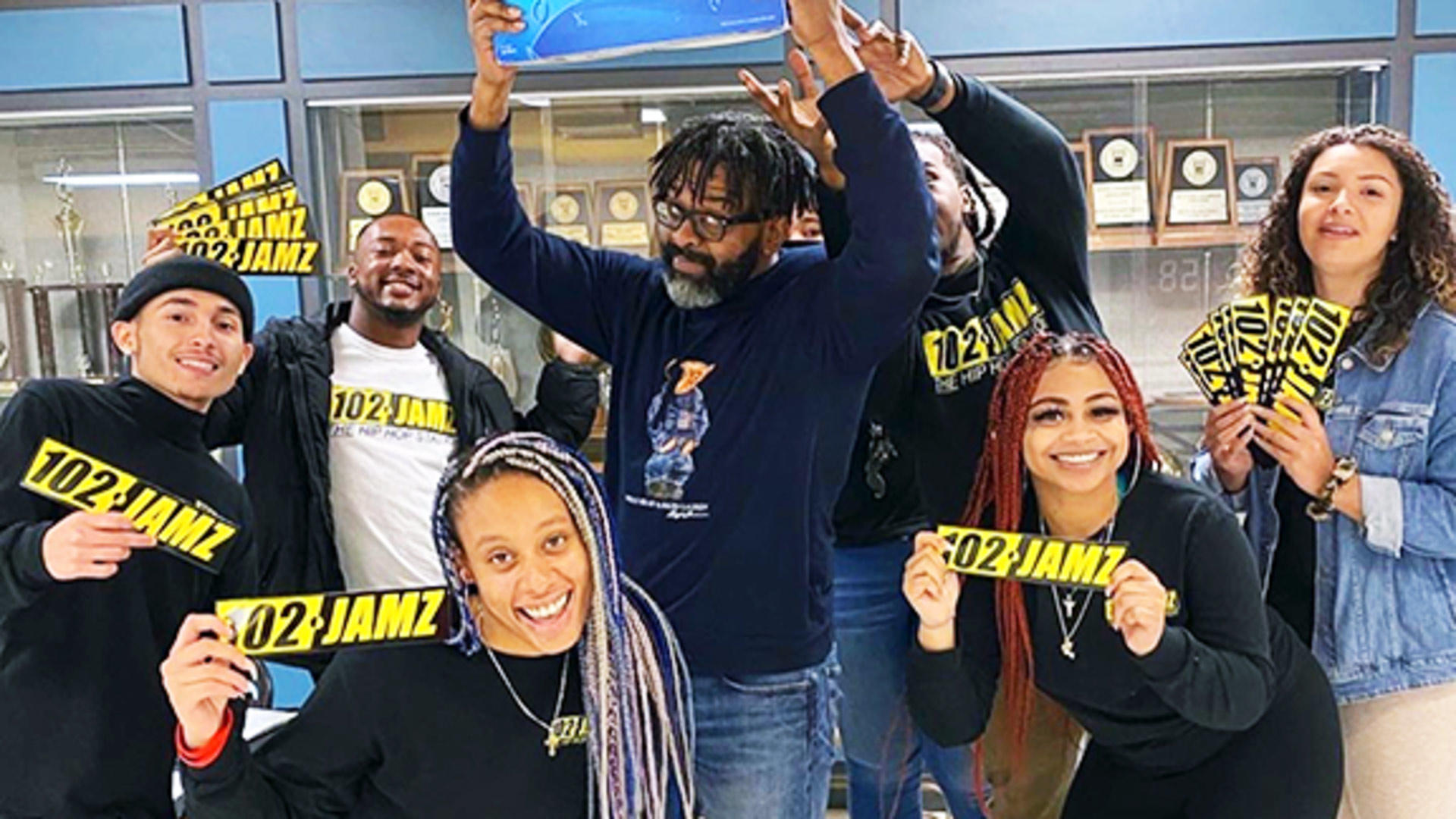 This past fall, I was blessed with the opportunity to intern at 102 Jamz as part of the Street Team in their promotions department. And it was an experience, to say the least.
The Street Team is basically the behind the scenes force that runs the promotions department, and our main task was to market 102 Jamz. We are the faces of the station, and you can find us out in the streets interacting with listeners.
I worked a plethora of events — from the Litfest Concert all the way to Homecoming parades and sporting events, remotes, concerts, and on-air production to name a few. 
One of the Street Team's tasks was also running the 102 Jamz social media pages. I was responsible for creating videos, pictures, captions, stories, etc and have made numerous posts on the station's Instagram page.  
At every event, I was required to take pictures of the location, jock (on-air person) running the event, and any interaction they made with the listeners. I've been able to work with and beside numerous on air jocks including the 3 Live Crew, Big Mo, Fat Jeez, MarkyMark, and Showdown beats.
Being a Sports Management Major, some of the classes that I have taken — Sports Communication, Sports Marketing, and Sports Programming —  helped with my learning and internship experience.
These classes were essential as I applied what I learned directly to my internship to help get my job done effectively. Also, by public speaking and presenting projects throughout my time at Guilford, it made interacting and entertaining listeners at events far easier. 
Creativity and being able to brand, promote and advertise were skills that I started to learn in my Guilford courses and applied in the promotions department at 102 Jamz. This was essential, as the whole purpose of the station is to entertain the listeners. As our general manager put it, " make it the Disney World experience each and every time". 
I would also like to credit WQFS, because when I was entering my internship, I already had an idea of how a radio station is run. 
Being a part of promotions first hand was an experience that I will always appreciate. Looking forward to graduation this May, I will be continuing to work for the Street Team after my time here at Guilford. I credit this internship, my major/minor courses and time spent at WQFS with building a foundation and creating a stepping stone into my career and life after college! 
Read more blogs from Guilford students detailing their internship experiences at Experience Matters.
---