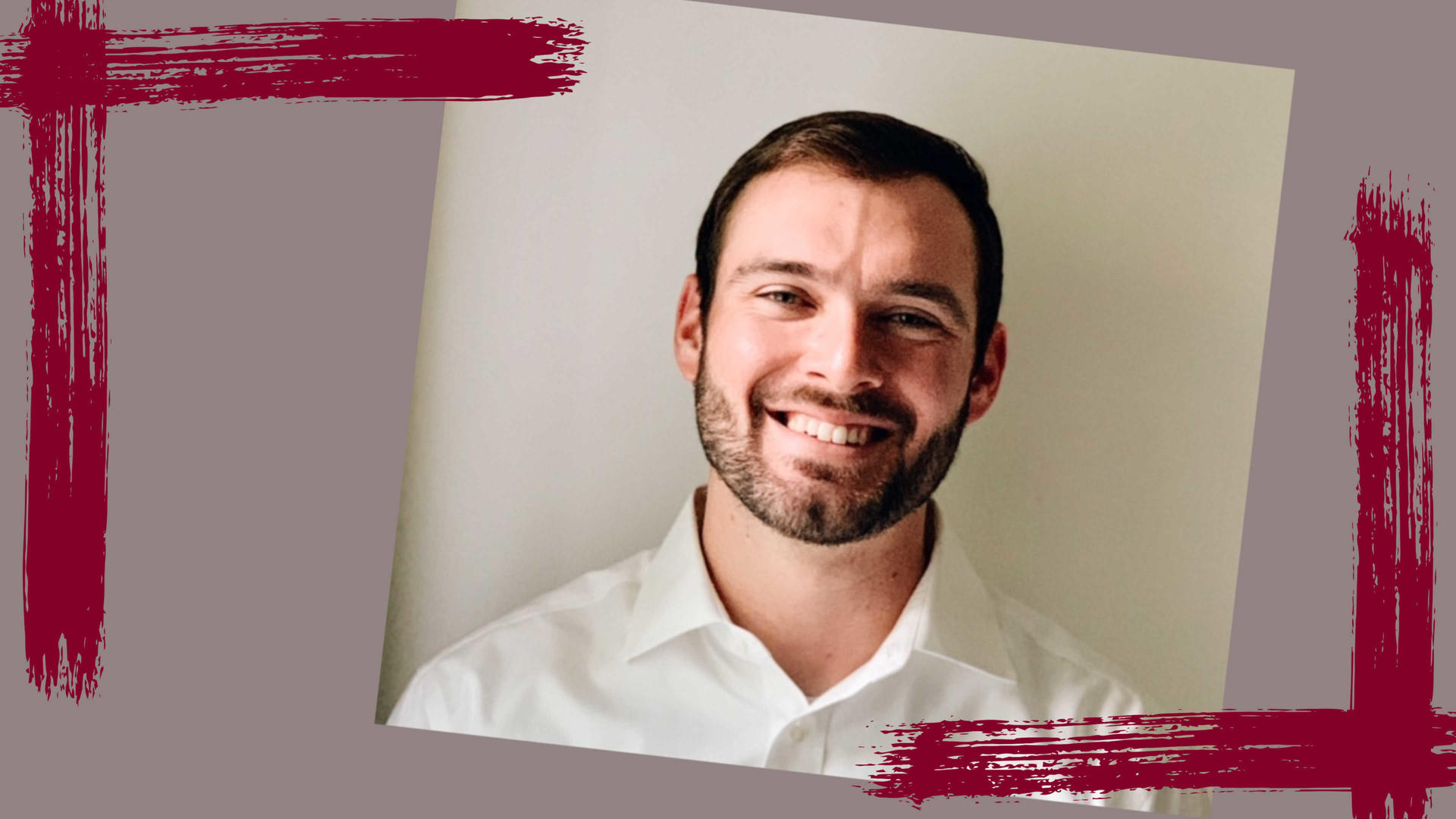 When Charles Noble '16 came to Guilford, he was a shy 18-year-old who couldn't imagine the impact the College would have on his life.
"Guilford challenged me both on a personal level and an academic one," Charles says. 
The Exercise and Sport Science and Health Sciences double major immersed himself in the community right away — joining the Quaker's Baseball Team, becoming a Resident Assistant, and building faculty and peer connections that would last a lifetime.
"I had some very influential professors along with a great coaching staff. I want to specifically thank Craig Eilbacher. Without his help and support I would not be in the field today," Charles says.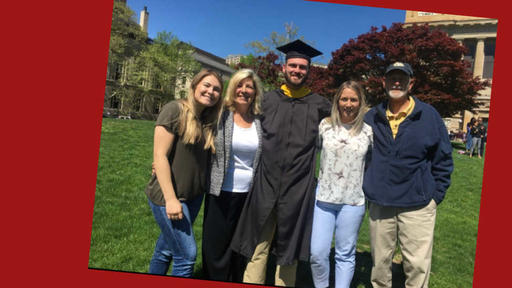 He vividly remembers sharing his first internship experience with Craig, Associate Professor of Sports Medicine, and how that moment changed his entire career trajectory. At the time, Charles was working at a local physical therapy clinic, where he met a prosthetist from Hanger Clinic, the largest orthotic and prosthetic company in the U.S. Sharing his new excitement for the field, Charles mentioned this new contact to Craig, who picked up the phone and immediately set up a second internship at a local Hanger Clinic.
"That one phone shaped my entire future and career path, and I am so grateful to have had Craig as a professor, adviser, and friend," Charles says. "I can't stress enough how vital these internships are with college students and how networking and getting an inside look at the field is so critical."
Finding His Sweet Spot
After Guilford, Charles attended the University of Pittsburgh's Master's in Orthotics and Prosthetics Program, graduating in 2019.
His undergraduate internship experience suddenly came full circle as he started his two-year residency with Hanger Clinic in Pittsburgh. Charles credits his time as a Guilfordian with providing him the tools to prosper in such a demanding field.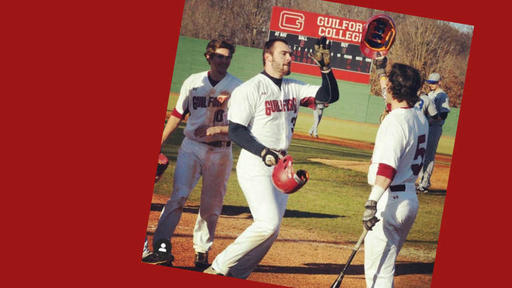 "The people I met and education I received at Guilford certainly got me to where I am today," he says. "Without these core classes and amazing faculty, I would have been behind the curve when starting my graduate-level courses."
It was more than academics that set Charles up for success. As an RA and a member of the Baseball Team, Charles learned many lessons that transferred into his professional career.
"As an RA, I was pushed to open up and work with others from all different demographics and backgrounds, which I believe has transitioned well into patient care," he says. "Also, having the ability to play four years of collegiate baseball is something I will always cherish. Those bonds with my teammates and the lessons learned both on and off the field are something that can't be replicated."
Despite being busy with his residency, Charles completed a research study — "Is the Allied Health Field 'Passing the Buck' Regarding Fall Training" — which looks into training interventions and the prevalence given to the lower-extremity amputee community. The study won him the 9th Annual Edwin and Kathryn Arbogast award, and he presented his findings at the AOPA National Conference in San Diego last year and recently at the Hanger Clinic National Conference in Nashville, Tenn.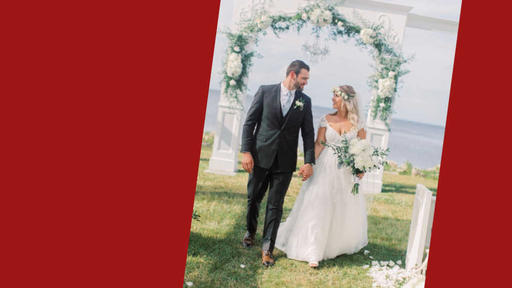 Charles found a strong education and a solid career path at Guilford. He also met his spouse, Anna Noble, during his junior year. "We met for the first time as RA's in Bryan Hall, and the rest is history," he shares. 
After completing his residency, Charles plans to take the board exams for certification in both the orthotic and prosthetics fields. He and Anna look forward to a bright future — one that started at Guilford.
Are you looking for an education that provides hands-on learning experiences and dedicated faculty relationships? Schedule your personalized visit today to learn how Guilford can give you the Edge you're looking for.
---