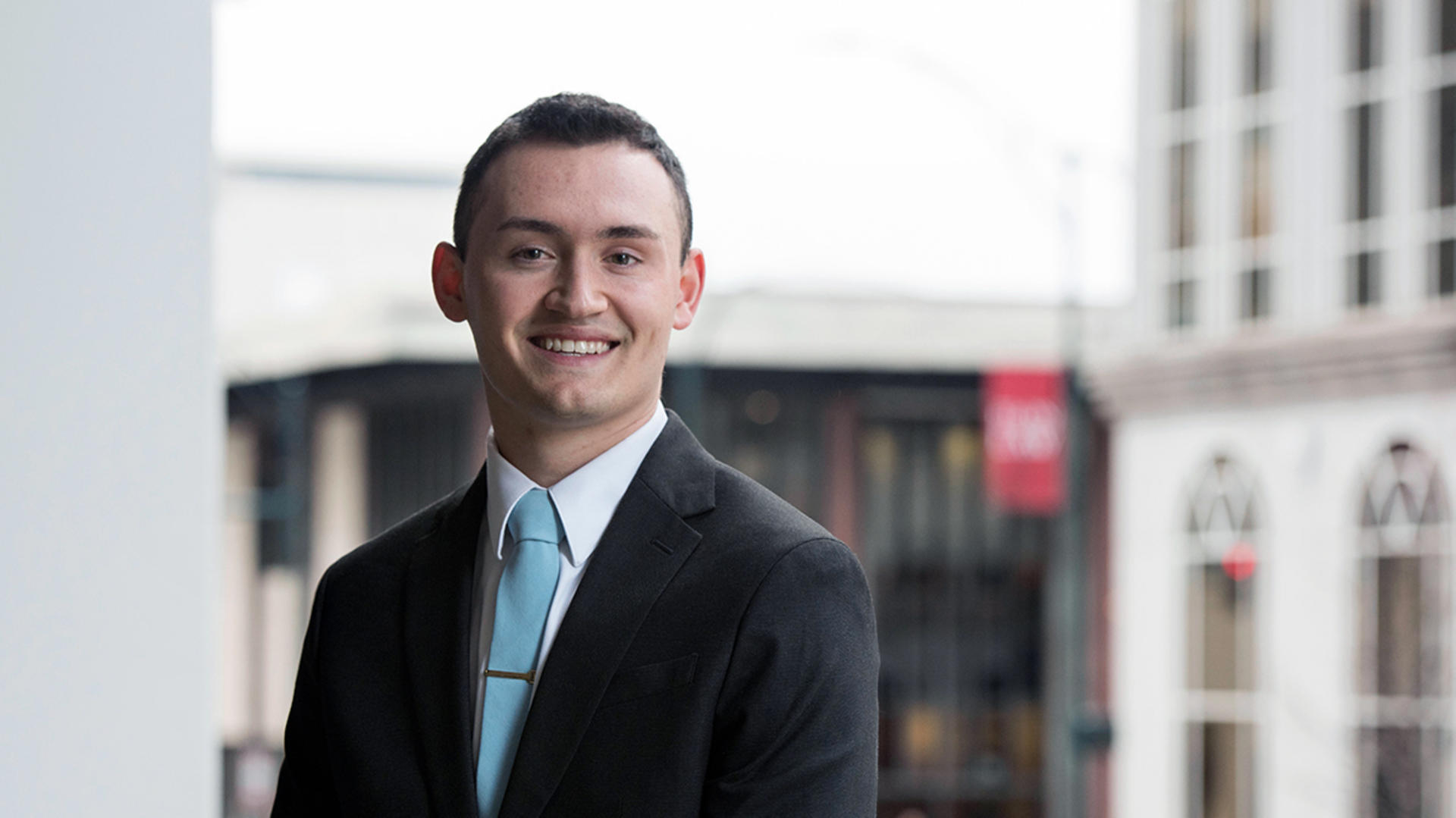 College is a place for self-discovery and finding your passion. Sometimes all it takes is one life-changing class to set students on the right trajectory.
During his first year at Guilford, Travis Poulos '19 became enamored by the power of the law after studying key U.S. Supreme Court cases in Professor of Criminal Justice Will Pizio's criminal procedural course.
"This course was not only interesting, but it gauged my interest more than any other course that I had ever taken before, in high school or college," Travis says.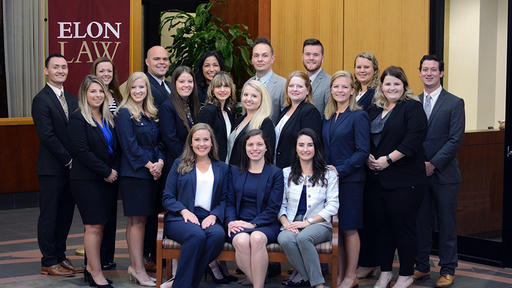 It was also in this class where he first learned about the Guilford-Elon Joint Accelerated Law Program. Travis was accepted into the program, starting his first year of law school during his final year at Guilford. This opportunity allowed him to complete both his undergrad and juris doctor in only five and a half years — an accomplishment that often takes at least eight years.
Grounds for Success
Travis, a Criminal Justice major, recognizes many aspects of his Guilford experience that prepared him for success in law school. Small class sizes allowed him to develop an independent work ethic while still being able to reach out to professors without hesitation. Plus, the College's writing-intensive curriculum and rigorous reading assignments prepared him for the high-level reading and writing that's required in law school and as a legal professional. 
"I would like to give a special thank you to Professors Catherine Bonventre, Will Pizio, Betty Kane, and Parag Budhecha. ... Each of them took the time to assess my potential and worked with me so that I could reach that potential. Not only are they phenomenal professors but also great mentors and role models."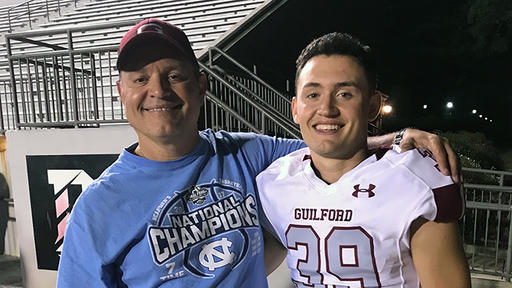 Travis also credits his time on the Guilford College Football Team with shaping him into the person he is today. 
"I believe college athletics, and college football in particular, teach student-athletes valuable lessons and ingrain in them certain character traits that are transferable to all aspects of life," he says. 
Travis is currently the Editor-in-Chief of the Elon Law Review Volume 13 Board and a Board Member of the Elon Law Moot Court Board. He also recently returned from a trip to South Africa as part of a Prisoners' Rights course, and he will be completing his required residency in Washington, D.C., with the U.S. Department of Justice's Environmental Tort Litigation Section during spring 2020.
"Not only did I find my career path at Guilford, but Guilford provided the keys to open the door to successfully pursue that career path," Travis says. 
---