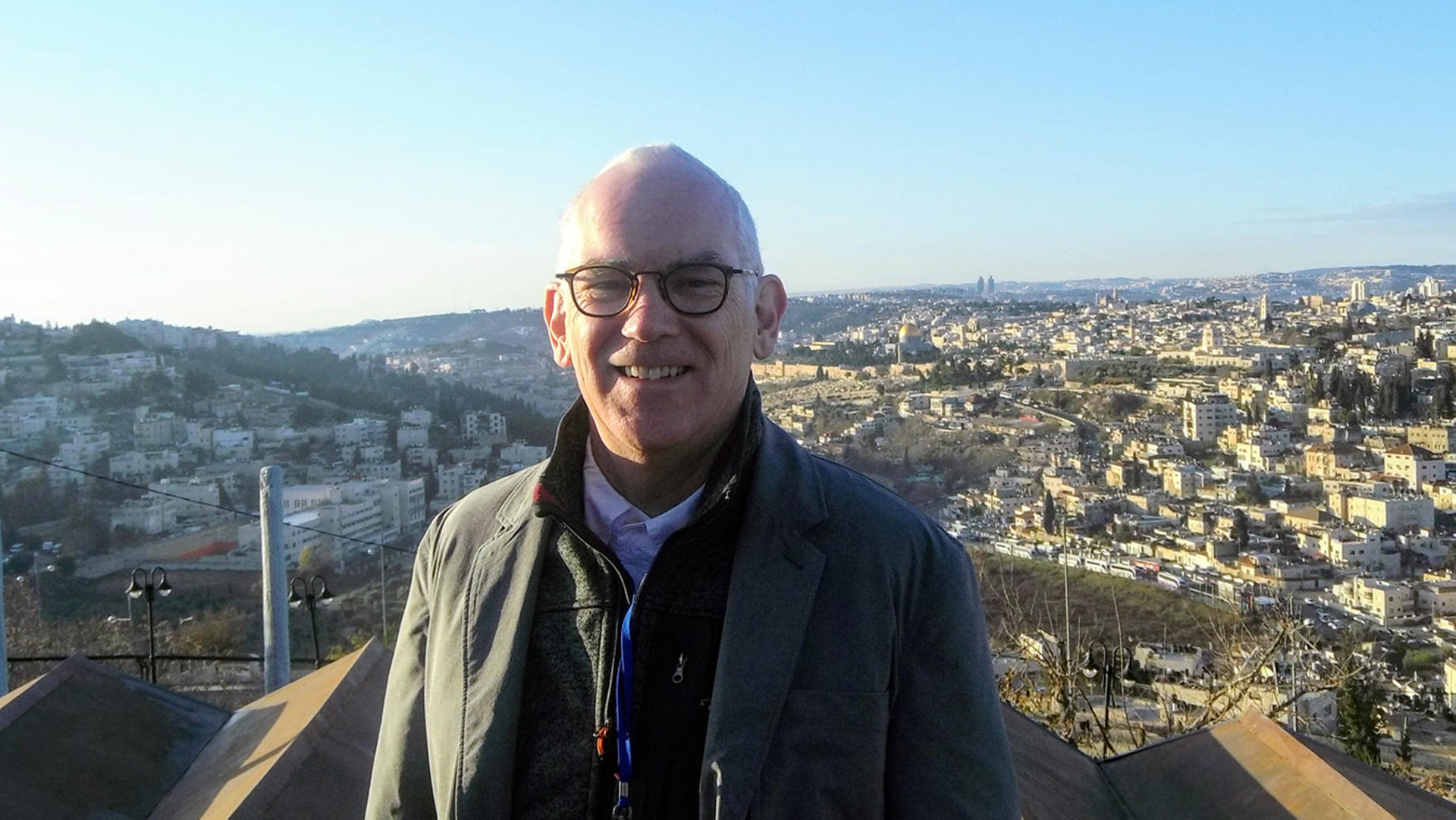 Professor of Business Management Michael Dutch spent his winter break traveling throughout Israel as part of the Jewish National Fund-USA's (JNF-USA) Winter Faculty Fellowship program, a bridge-building academic exchange meant to boost collaboration between Israeli and U.S. institutions. JNF is the leading philanthropic organization for Israel that supports critical environmental and nation-building activities in Israel's north and south. 
The tour, which more than 300 awardees have taken part in, is a fully paid intensive program to Israel for full-time, U.S.-based academics from recognized universities and learning institutions.
From Dec. 26 to Jan. 8, Michael joined more than 20 colleagues in meetings with Israeli professors with the goal of developing collaborations and research projects, co-authoring articles, and establishing exchange programs between faculty and students. 
"The JNF-USA Faculty Fellowship allowed me to explore the history, culture, and political context of Israel in a depth not available to most. As a Business professor, I was particularly impressed with the innovations in agriculture, industry, and education that we were exposed to on the trip," Michael says.
He heard from a variety of Israeli speakers, from all walks of life, who shared lessons in contemporary Israeli society, culture, historical sites, the people, and the way of life in Israel. Professionals and experts involved in government, industry, education, media, and other sectors shared the many facets of Israel's evolving national and international policies. 
Michael gained a deeper awareness of Israel as a "start-up nation," its success in water innovation, and how the country addresses regional and global challenges. 
Learn more about Guilford's Business Department. 
 
---