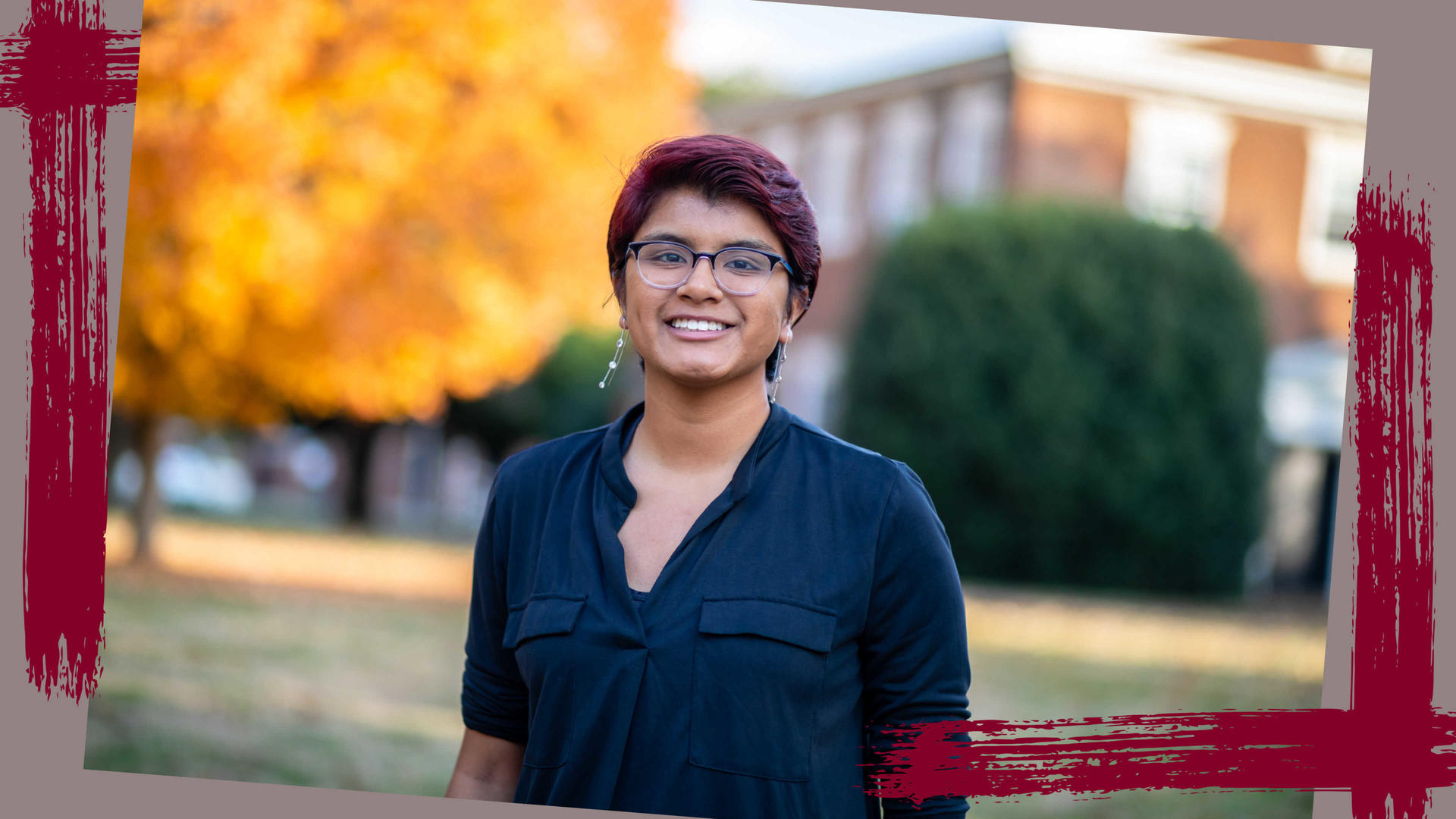 By Jhanna Vasser '19
Maya Brown '21, a Greensboro native, discovered Guilford when counselors visited her school. "I did a dual-enrollment program at Alamance Community College for my last two years of high school. Guilford often had an Admission Counselor tabling in the lobby, so I added it to my list of colleges."
"It was very apparent from my first visits that Guilford was a school I wanted to attend. It had a sense of community, and the College's open-minded and accepting values made it stand out."
Contemplating her options, Maya visited to see if Guilford was the school for her. "It was very apparent from my first visits that Guilford was a school I wanted to attend," she says. "It had a sense of community, and the College's open-minded and accepting values made it stand out."
Maya, a Psychology major and Sociology and Criminal Justice double minor says she discovered her passion during a time she was dealing with some personal issues.
"It wasn't until after I turned 15 that I realized what I wanted to do with my life. It was during this time that I began to struggle with my mental health," she explains. "I was in an extremely dark place, to the point where I was actually hospitalized and diagnosed with anxiety and depression."
As Maya began her own recovery process, she noticed her interest in the human psyche.
"Not only did I want to understand my own thoughts and feelings, I wanted to help others understand theirs," she says. "I want to be someone that people trust their darkest moments with, a person that shows them someone cares and genuinely wants to help them in their recovery."
From North Carolina to Norway
With the launch of the new Guilford Edge curriculum and the 3-week/12-week calendar, Maya had the opportunity to enroll in a 3-week course called "Prisons in the U.S. and Norway," taught by Jefferson Pilot Professor of Justice and Policy Studies Sherry Giles and Charles A. Dana Professor of Psychology Eva Maguire.
[Read more about the students' trip to Norway.]
The combination of Psychology and Criminal Justice is how Maya knew this course was for her. "It stood out to me not only because I got to travel abroad, but it really reaffirmed to me that I wanted to pursue a career that combines Psychology and Criminal Justice."
During the course, she explains, students "spent the term touring, researching, and comparing three prisons in North Carolina to three prisons in Norway." Maya and her peers also presented their research to the N.C. Department of Public Safety.
"My group presented on the effects of solitary confinement on mental and physical health. The NCDPS was very enthusiastic to hear about Norway's practices in hopes of bettering the prisons here in North Carolina," she says.
Looking to her future, Maya plans to attend graduate school for forensic psychology, but is also open to wherever her path takes her. 
Schedule your personalized visit today to discover if Guilford is the place for you. Meet students and professors who share your passions!
---