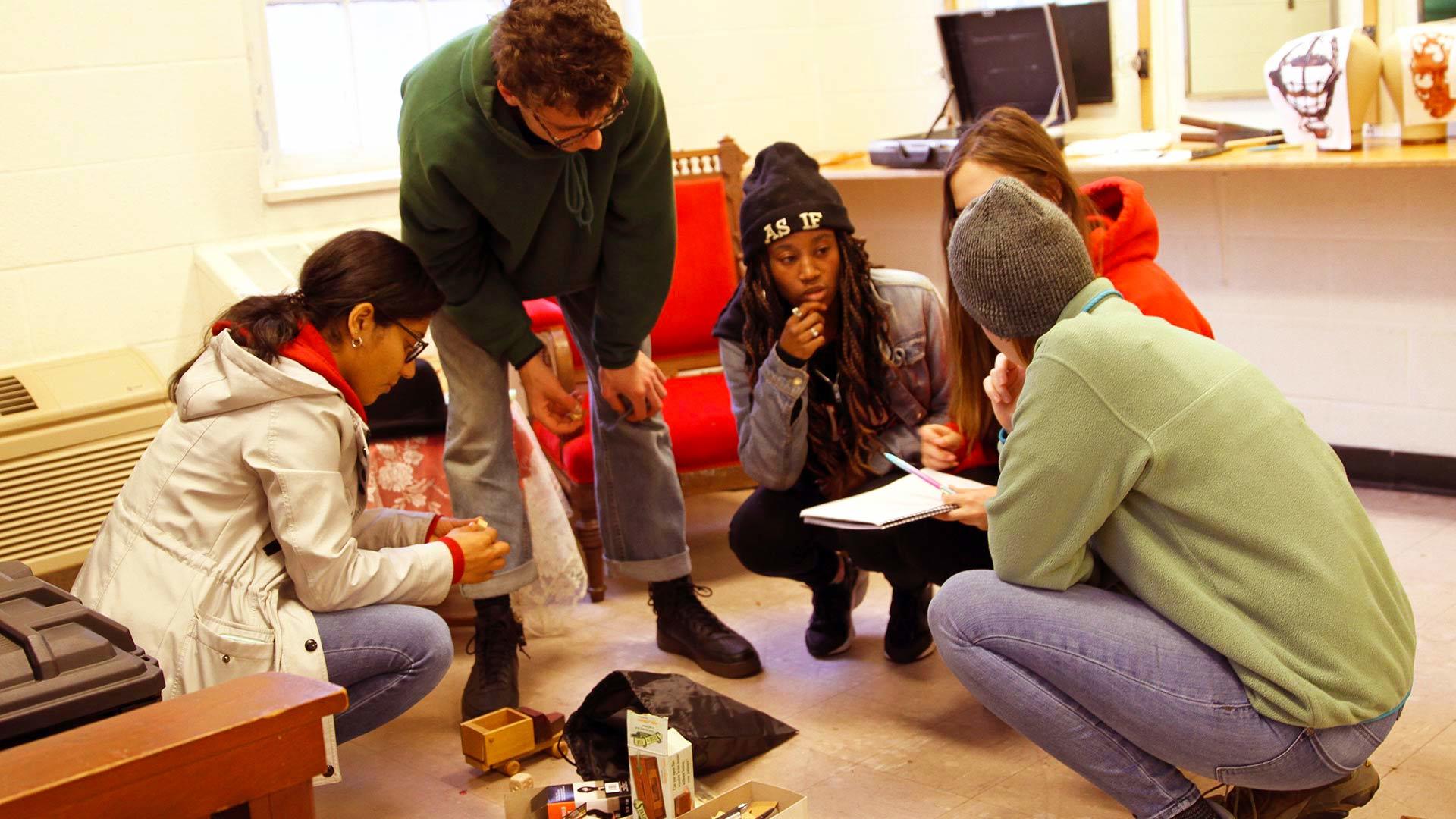 When Assistant Professor of Theatre Studies Robin Vest planned her Experience Design seminar for fall 2019, she knew she had an unconventional goal: Stand in front of the room and talk as little as possible. 
Designing user experiences — whether web-based, in-app, or live — is a collaborative, hands-on task that can be difficult to teach from a textbook. So Robin challenged her students to literally and collectively transform Dana Auditorium into a functioning escape room in just 12 weeks. 
"I was in an escape room over the summer and it clicked," Robin says. "To design one you really have to think about how the user is going to interact with every piece. What will they go to first? How do you arrange things so they find them in the order you want them to? And it's fun!"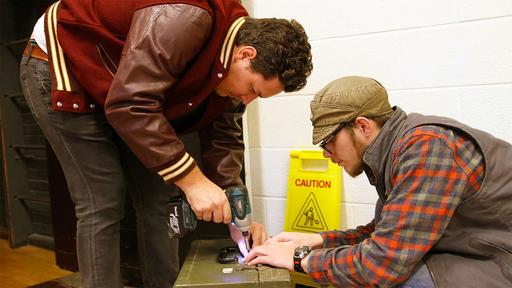 Students worked together to assign specific roles based on their strengths — managing logistics, developing a storyline, designing an aesthetically pleasing space, setting up functioning technological aspects, marketing the event, and most important of all, creating a logical set of puzzles that leads the user to the correct outcome.
"The students were in charge of everything," Robin says. "They scouted locations for the room, booked the dates, did the marketing and sign-up, decided whether they prototyped the room or not (and how), and determined who took on what role."
Designing Success
An entire semester may seem like a long time to put this event together, but time management and coordination made for the biggest challenges.
"I learned the weight of necessity in thorough planning and proactiveness, which largely involves prototyping in the experience design world," says Liz Dizon '22, an Experience Design and Modern Language Studies major. " At the start of a project, there seems to be more time than the reality, which leads to the tendency of leaving things until the last minute."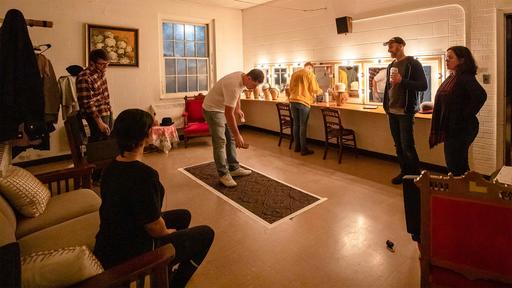 Escape rooms are often used as team building projects for those participating, but this particular room also taught its creators a lesson in collaboration. While some local escape rooms only have a 30 percent escape rate, this team boasted a rate of 100 percent.
With a successful event under their belt, everyone agreed that the key to this course (and escape rooms) is open and consistent dialogue — an important lesson that is only learned from experience and one that will stick with them going into their professional careers.
"I'm a big fan of the experiential learning components that are now supported even more by the new Guilford Edge curriculum," Robin says. "It's nice to see that kind of teaching encouraged by the College."
---