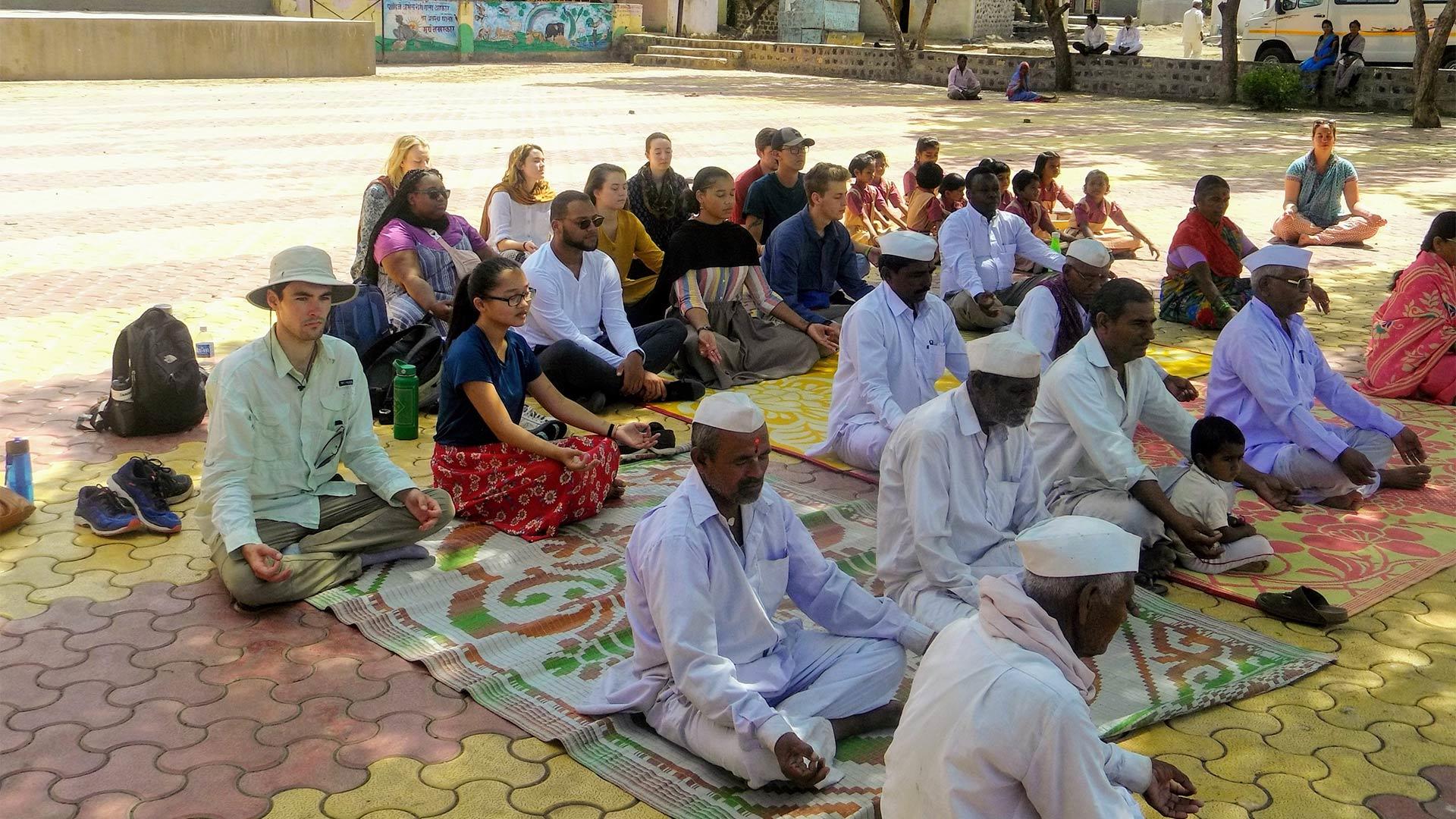 Deep in the heart of India, a group of students spent three weeks immersing themselves in local customs and exploring the ins and outs of health care and nonprofit business systems in a new country. 
Professor of Exercise and Sports Sciences Lavon Williams and Professor of Business Management Michael Dutch were keen to create a particularly hands-on, collaborative learning experience as part of the College's new Guilford Edge curriculum.
"I think this three-week model provides an excellent opportunity for study away, study abroad, and experiential learning. And I hope we as a college and faculty embrace that," Lavon says.
While the relationship between business and health sciences may not be immediately apparent, this course allowed students, including Taylor Wells-Tucker '21, to fulfill business requirements with a class that directly relates to her future career. Taylor gained knowledge and experience on how health-care systems are structured from both the patient care and operations aspects.
"I'm interested in health care in different countries because I want to be a doctor," she says. "I wanted to see how other countries practice health care so that I can take that information and experience with me as I go on to medical school."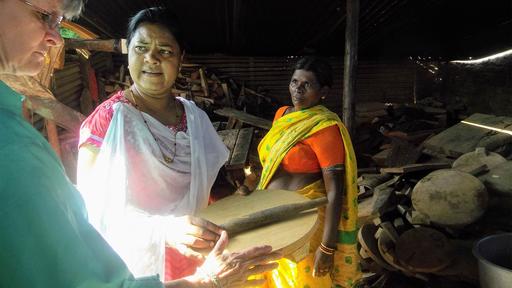 Partnering With CRHP
After a whirlwind exploratory research trip of 21 locations in India, financed by the Manodharma Grant, Lavon and Michael selected the Comprehensive Rural Health Project (CRHP) as their partner. CRHP is a nonprofit organization whose mission is to remove the stigma from the poorest of the poor in India and enhance their quality of life through health.
The curriculum included twice-a-day classes that focused on a combination of health care and sustainable nonprofit operations, with plenty of time set aside for hands-on learning in the villages, creating an authentic experiential-learning opportunity. 
"The nature of the course was immersive and collaborative. Students had to work together to face both the academic and the life challenges of India," Michael says.
Led almost entirely by Indian instructors, classes were filled with lessons for the students — and their professors. Lavon and Michael were introduced to India's method of discovery learning, and they assisted students in adapting to this type of teaching.
"It was a meaningful learning experience, but it was tough. Now I can prepare [the students] better for that and also for how the Indian instructors are going to share feedback," Lavon says.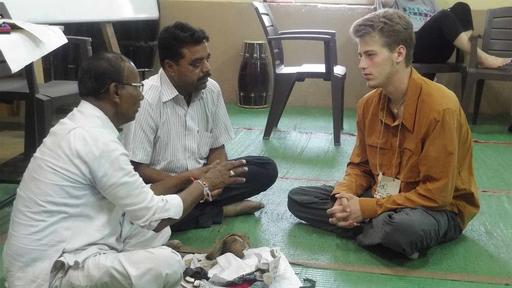 Learning a New Model
The focus of the class was CRHP's Jamkhed Model, which creates sustainable health-care systems in rural Indian and tribal villages. To create a lasting business structure in these communities, the Jamkhed Model focuses on providing many services in addition to healthcare. 
Students explored CRHP's farming wing, watershed project, hydration systems, and personal development classes, which offer an economic and entrepreneurship component for men and women. 
"Being a student in the U.S., we have ingrained ideas of how these things are supposed to work," says Anna Honer '21. "To go to a different country and really work with them hands-on — see that it's so different and yet it still works — was really, really interesting."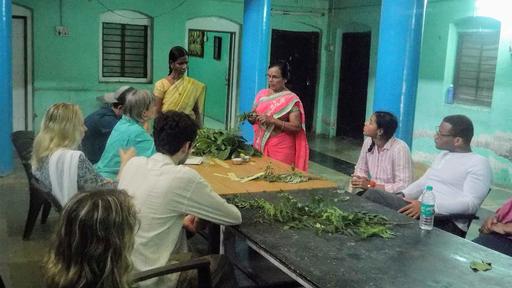 Getting to Know the Culture
Students worked alongside CRHP to combat stigmas attached to mental health, age, and gender. Tasked with the assignment of identifying a public-health issue and finding a solution, students immersed themselves in the community. They dined with local elders, shadowed village health-worker appointments, toured healthcare and educational facilities, and attended local wellness seminars offered by CRHP.
Taylor shared her experience with a village health-worker whose HIV diagnosis caused her to lose not only her spouse and child but also her status in the community. With no job and no help, this woman turned to CRHP. They gave her shelter, an income, a community, and a purpose in life. 
"She wanted to be a village health worker for a really long time, and now she is able to live out her dream as an integrated part of the community," Taylor says. "I think it's interesting how in the U.S., our support for people with HIV is not that great, but someone in rural India is living her life. It's all about how we approach health care."
A large part of the faculty's role in this trip was providing guidance and helping students sift through the impact that these cultural differences had on them.
"Next time I will take more time in the morning and the evenings for us to talk and debrief the day and to process the experience and cultural differences," Lavon says. "You can't go to India and not be touched in some way."
Did you know that the Guilford Edge offers students the chance to study abroad — or within the U.S. — during each three-week session? In many cases the travel expenses are covered as part of tuition. To learn more, schedule your personalized visit to campus today.
---