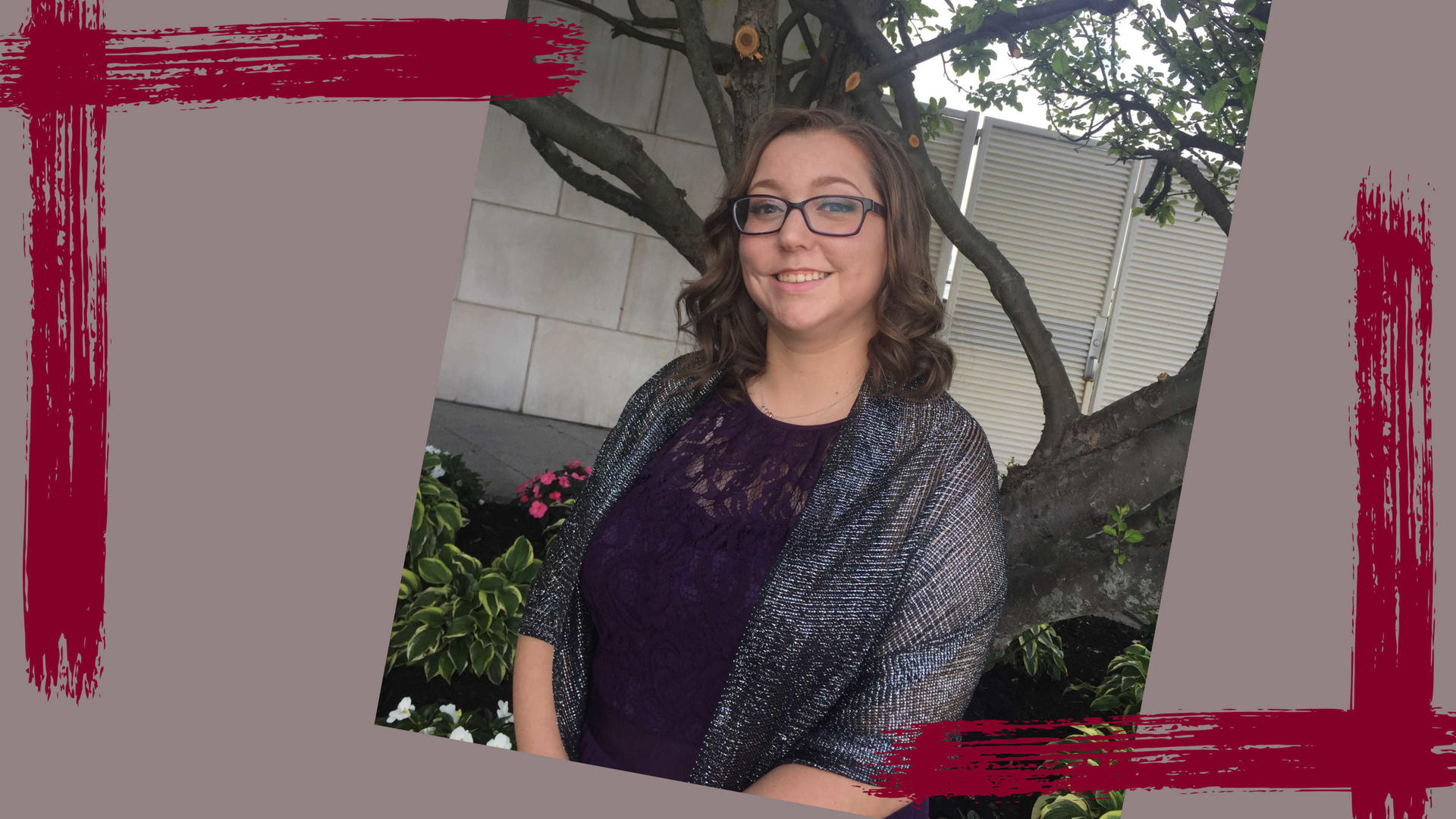 Stephanie Byer '16 found Guilford in Colleges That Change Lives — and immediately found that Guilford lives up to its excellent reputation.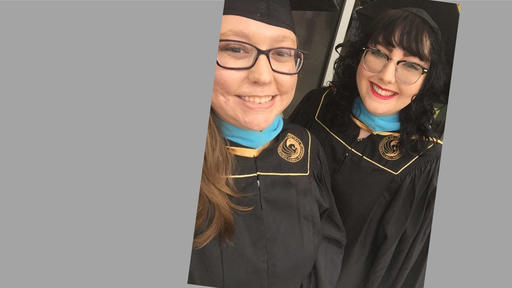 Ever since she can remember, North Carolina has been a second home to Stephanie Byer '16, a Florida native. Growing up, she and her family would vacation at her grandparents' home in the Blue Ridge Mountains. When researching higher-education options, she found Guilford on the list of 40 Colleges That Change Lives. She appreciated the small class sizes and personal attention and support offered at the Guilford — and it was a bonus that she had family nearby. 
"The professors and staff throughout campus became my second family. I never felt invisible," Stephanie says. "Even just with the students, there was never a moment where I was a small fish in a big pond. That's what I needed in my college experience and why I grew so much while I was there." 
Admitting she was shy in high school, she surprised herself by getting involved at Guilford almost right away. 
"I found myself president of the Hillel Club within the first two weeks. I thought, 'Who is this person?!'" Stephanie recalls. She served as its president for much of her Guilford career and became an RA and a marketing and social media intern for the Office of Student Leadership and Engagement.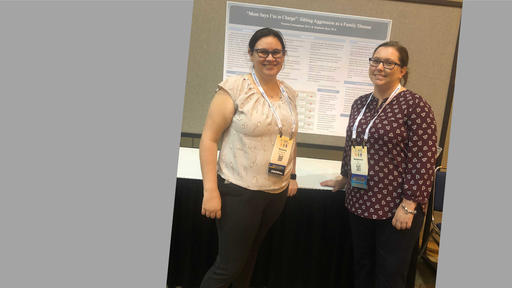 Finding Her Calling 
Guided by her drive to help others, Stephanie knew she wanted to study Psychology even before she arrived on campus. 
"Professors Rachel Riskind, Anna Pennell, and Eva Lawrence sparked a lot of passion for me," she says. "They were always very patient and would walk me through things if I needed help. There was an overall sense of well-being they gave me. The level of care they gave helped me grow." 
Soon Stephanie realized she wanted to focus her studies on becoming a therapist; she later decided to study counseling and applied for her master's degree in mental health counseling. She chose the University of Central Florida for its reputation, play-therapy program, and location. 
While there, she additionally completed the course work for the play-therapy certificate and realized she wanted to work with issues pertaining to adolescents and adults with eating disorders. Two weeks after her graduation in December 2018, she began working at the Renfrew Center, a treatment facility for those suffering with eating disorders. 
"A lot of time is spent talking in groups. I'll make a point, and their eyes will light up, and they'll come up afterward and say, 'You know, I haven't thought of it that way before,'" explains Stephanie, who also works at a private practice. "They all tend to be very grateful for our presence. Even if it's a chaotic, hard time, they'll say, 'Thank you for listening. It felt like everything was crashing, and I feel like I've had a few minutes of calm.'" 
It seems both Guilford and Stephanie are changing lives.
Are you looking for a college home that offers professors you can know on a personal basis — professors who will help you reach your dream of attending graduate school? If so, schedule your personalized visit to Guilford to meet faculty and current students who share your interests.
---