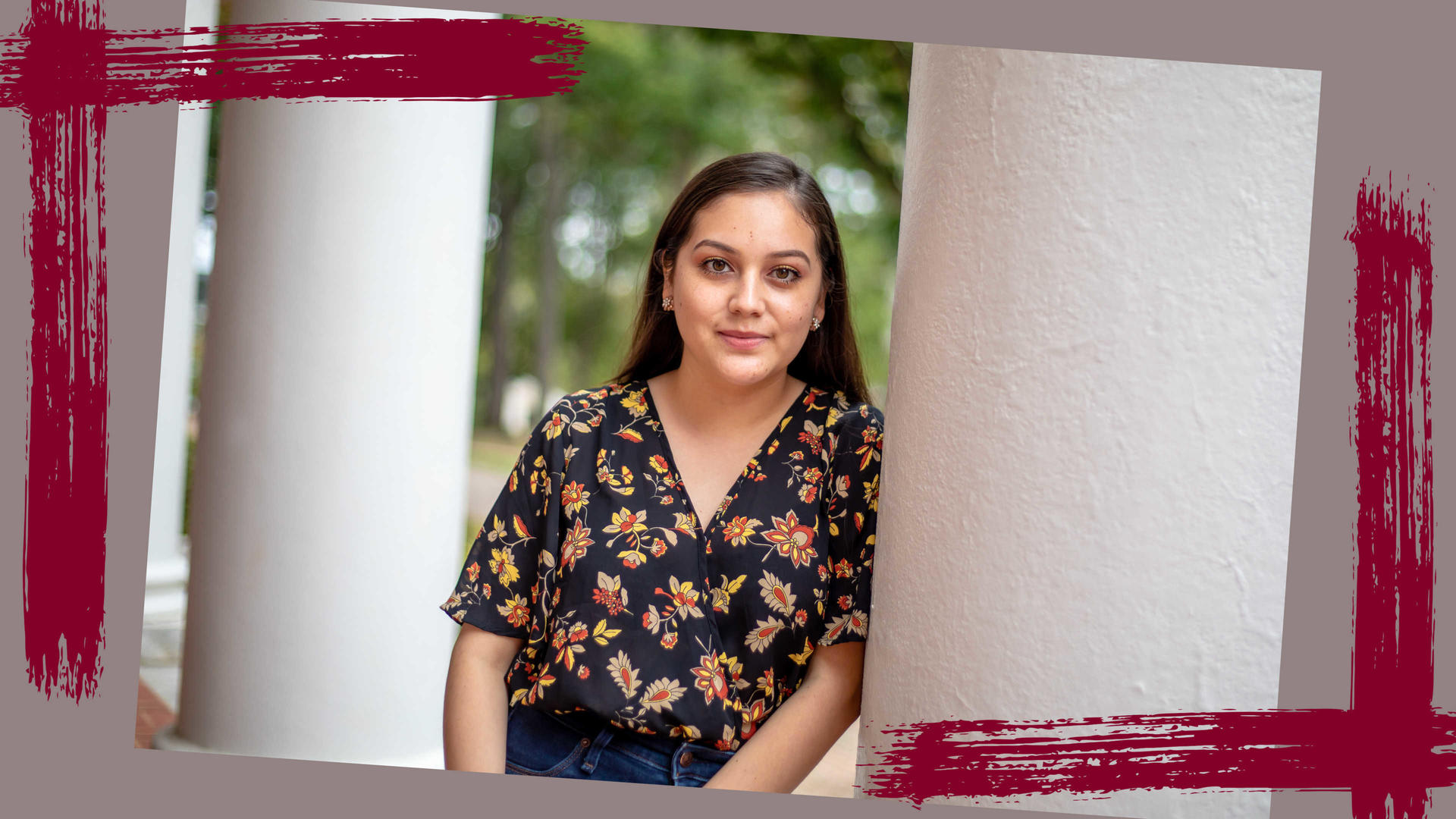 By Jhanna Vasser '19
Daisy Arguello '20 shares how her journey to college inspires her to help other teens, both strengthening how they can be better leaders and providing resources for them to attend college.
Daisy Arguello '20, a double major in Criminal Justice and Peace and Conflict Studies and a minor in Community and Justice Studies, knows the exact moment she discovered her academic passion.
As a first-year student, Daisy attended a course that was required for her Community and Justice Studies minor. She says that's when she fell in love with restorative justice and knew that majoring in Peace and Conflict Studies was for her.
"The course was based on restorative-justice practices that include mediation and negotiation. We discussed how to respond to different social disputes from the perspective of a mediator. I learned that I have a passion for assisting people who need help resolving their problems," she explains.
"And in another course with Professor Zulfiya Tursunova I learned about community peace building, identifying behavior that leads to conflicts, and different methods to resolve social injustice," she says.
From there, the opportunity to follow her passion simply fell into place. At the core of her three chosen programs — Criminal Justice, Peace and Conflict Studies, and Community and Justice Studies — is the study of restorative justice, advocacy, and negotiation.
The Right Fit
"I knew Guilford was the school for me because it was a place where I could get involved," Daisy says. "Watching students present at my high school during a Soy un Líder conference made me want to learn more about Guilford." Daisy is currently one of the event's coordinators.
"Soy un Líder is a nonprofit program that organizes a conference every year for high school students in Guilford, Alamance, Chatham, and Forsyth counties who identify with or as Latinx, international, refugee, and minority peoples," she explains.  
"As a first-generation college student, I did not know the process to higher education, and I had no one to turn to since no one in my family had graduated from high school or gone to college. Being a part of Soy un Líder made me feel welcome at Guilford and gave me the opportunity to help my own community."
A Career-Building Opportunity
Daisy has also worked with One Step Further, a nonprofit organization.
"One Step Further provides service based on community needs. Many of the children I worked with in this program have gone through court systems and are viewed as being at risk of becoming juvenile delinquents. I was a Life Skills Instructor for youth ages 9 to 17," she says.
"I used what I learned in restorative justice with the youth that I interacted with. I taught them about decision making, the importance of self-image, and the effects that drugs and alcohol can have on their realities. I also exposed them to different communication skills sets that can help them resolve or completely avoid conflict," she explains.
"For the future I see myself as a mediator or an immigration lawyer or owning my own nonprofit — maybe a combination of the three," Daisy says. "I firmly believe that my communication skills, international knowledge, bilinguality, and my passion for helping the communities that surround me will be great assets to becoming both a lawyer and/or a mediator."
For more information about helping Latinx high school students learn about the paths to a college education, contact the Intercultural Engagement Center. Prospective students are invited to attend the next Soy un Líder Conference at Guilford on Nov. 9, 2019. For more information, email iec@guilford.edu.
---