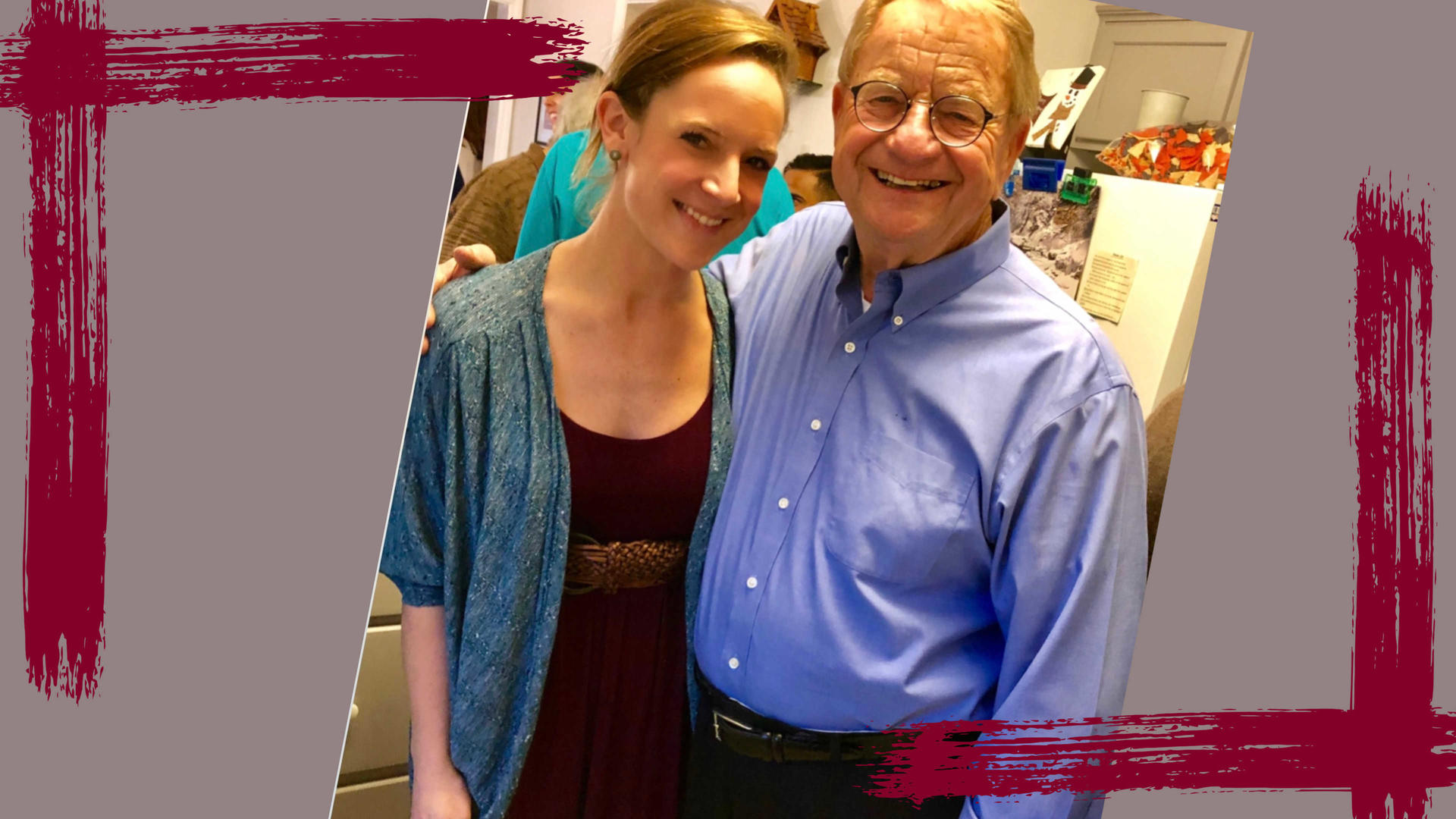 Ashley Edwards '16 was studying Psychology and Religious Studies at another university when she realized she needed a more personalized educational experience. 
"That's exactly what Guilford and its faculty members gave me," Ashley says. She also wanted to make a significant change in her academic track — a switch to Biology — ultimately a life-changing choice.
There was also something personal guiding her decision to choose Guilford. Her father, Larry Edwards '67 (pictured with Ashley, above) earned his degree in Economics from the College. 
"The fact that my father got a degree from Guilford was a major contributing factor. He is currently a janitorial salesman for a company for which he has worked for more than 40 years. It was the first job he got when he left Guilford," Ashley says. "His life has been filled with kids and a consistent job that he loves, so of course that is more than just inspirational to me; it's directed the formative years of my adult life." 
Ashley's Guilford professors had a similar influence on her academic career. Melanie Lee-Brown and Michele Malotky both challenged and mentored her. She notes they were integrally involved in everyday assignments, exams, and research projects while expecting their students to hold themselves accountable. 
"You had to work very hard to not work very hard in their classes and not be called out on it," Ashley recalls. She also notes that Professors Anne Glenn and Rob Whitnell helped her with Chemistry and Don Smith with Physics, notable because neither subject came as naturally to her as Biology.
When graduation was nearing, Melanie encouraged Ashley to pursue a PhD in biochemistry at Wake Forest University, where she is currently studying. 
This past summer, Ashley was in Germany on a travel fellowship. She worked in the lab at the University of Freiburg, where she learned X-ray crystallography. But there's no need for a crystal ball to know she'll be a success.
Schedule your personalized visit to Guilford to learn more about Biology, Chemistry, Physics — and more!
---