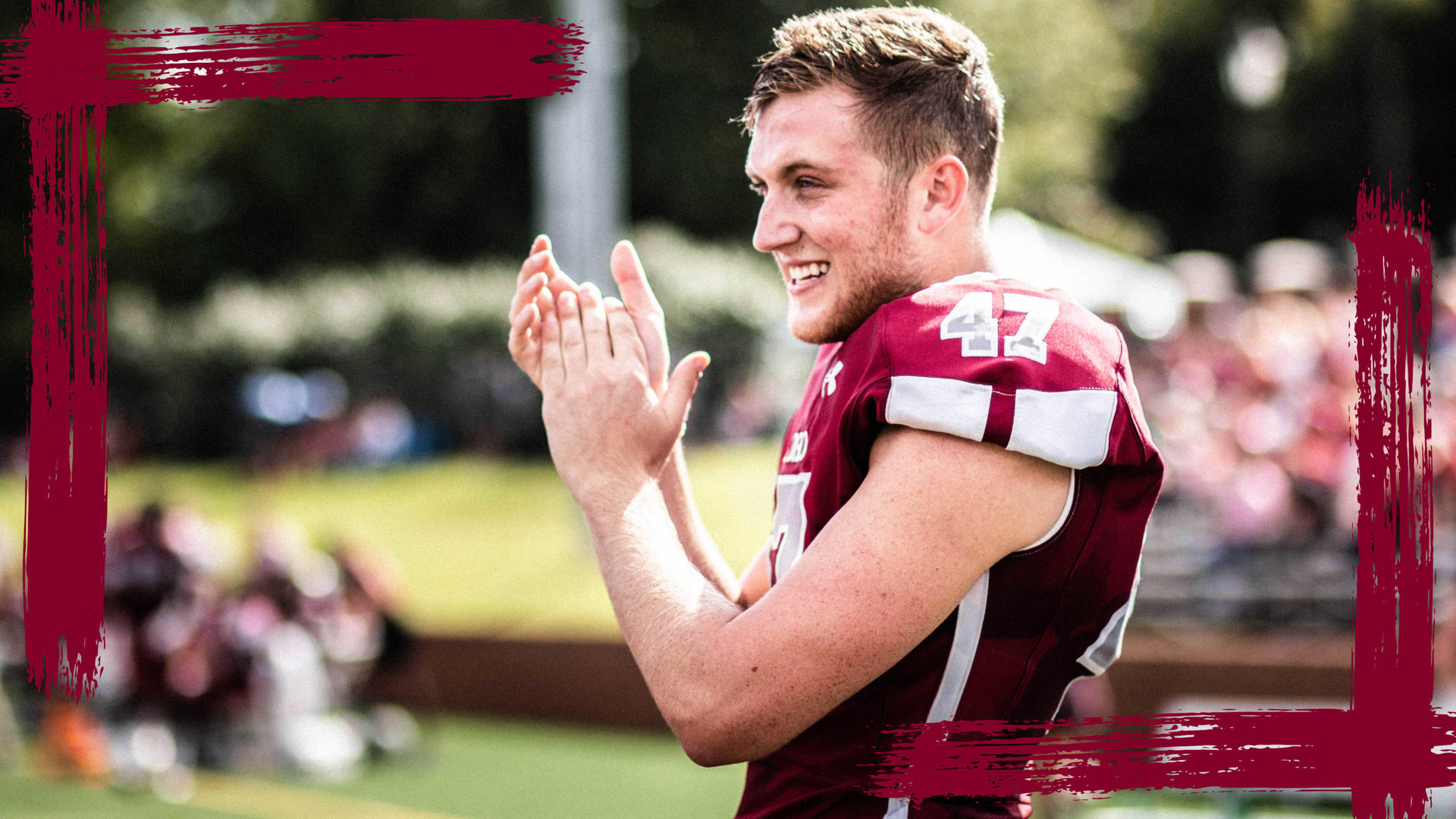 Harrison Kiser '20 has spent his life playing sports, and at Guilford he found a way to channel that passion into his academic career.
"Academics come first; they don't say student athlete for no reason. You're a student first, then being an athlete comes second."
Sport Management major, Business minor, and football player Harrison Kiser '20 says, "I was a Business major when I first came in, and then I was like, 'You know what? I'm not going to sit behind a desk my whole life. I want to do something active and stay in sports.' That's when I decided to become a Sport Management major."
 
Harrison plans to pursue a career as a college athletics director. "I want to be in charge of sports and athletics at a major university. When I graduate, I'll start out coaching high school and eventually I'll be an athletic director," he says.
 
A native of Greensboro, N.C., Harrison grew up playing multiple sports on teams with great coaches. "Playing football, soccer, and baseball for a certain number of years is really where I gained my interest. The stuff I've learned from coaches and from my own experiences is why I think I'd be an impactful coach," he says.
He's also found at Guilford the support he needs to pursue his dream career. "Karrie Manson [Director of Integrated Career Advising] has been a mentor to me since my freshman year," he says. "She has made sure to guide me in the right direction for graduation and has helped me find out what I want to do after school."
Life as a Student Athlete
One of the biggest challenges Harrison says he's experienced — and is common among student athletes — is balancing academics, athletics, and a social life.
 
"Some nights you come back late from practice and you'll have assignments to do, and you just want to sleep," he explains. "Being a student athlete is a lot; it's not for everybody. But if you're dedicated to it and you have a passion for sports, you'll be able to get through it."
He also has advice for younger and incoming Guilfordians, whether they're athletes or not. "Try to meet as many people as you can in your four years at Guilford," he says. "Throughout my time I have met many important people that I will continue to keep in contact with for advice to have success with my career."
 
Are you looking for a college home where you can continue your athletic career? Or are you ready to focus on academics and play sports in your free time? Either way, Guilford has something for you! Schedule your personal visit today to meet students, faculty, and staff who share your interests.
---